Pope Francis and Clergy Sexual Abuse in Argentina
Including a Database of Publicly Accused Argentine Clerics
Jorge Mario Bergoglio was archbishop of Buenos Aires from 1998 to 2013 and president of the Argentine bishops' conference from 2005 to 2011. During these years, as church officials in the US and Europe began addressing the catastrophe of child sexual abuse by clergy – and even as Popes John Paul II and Benedict made public statements – Bergoglio stayed silent about the crisis in Argentina.
He released no documents, no names of accused priests, no tallies of accused priests, no policy for handling abuse, not even an apology to victims.
In his many homilies and statements (archived on the Buenos Aires archdiocesan website), he attacked government corruption, wealth inequities, and human sex trafficking, but he said nothing about sexual violence by priests.
In On Heaven and Earth (first published in Spanish in 2010), a wide-ranging collection of conversations with Argentine rabbi Abraham Skorka, he suggested in fact that the problem did not exist in his archdiocese:
| | | |
| --- | --- | --- |
| | In my diocese it never happened to me, but a bishop called me once by phone to ask me what to do in a situation like this and I told him to take away the priest's faculties, not to permit him to exercise his priestly ministry again, and to initiate a canonical trial. | |
Bergoglio's implication, that he handled no abusive priests, is implausible. Buenos Aires is Argentina's largest diocese, and Bergoglio was one of its top executives from 1992 to 2013 – a period when tens of thousands of victims worldwide reported their abuse to the Church. Based on data disclosed in dioceses in the US and Europe, we estimate conservatively that from 1950 to 2013, more than 100 Buenos Aires archdiocesan priests offended against children and that dozens of them were known to archdiocesan supervisors, including Bergoglio.
BishopAccountability.org presents this overview of Bergoglio's role and the abuse crisis in the Argentina church in the hopes of facilitating more disclosure and understanding of Pope Francis's approach to this grave and pressing issue. We highlight Bergoglio's involvement in five cases, the current response to abuse by other Argentine bishops, and the unusually important role of whistleblowers. Finally, we provide an in-depth database of accused Argentine priests. Our first non-US database, this marks the launch of our global coverage; we eventually will produce accused priest databases for all countries with significant Catholic populations. (Also see the database in Spanish.)


Questions about Bergoglio's role in five abuse cases

The factors that have produced disclosure by bishops and religious superiors in other countries – civil action by victims, investigations of the church by prosecutors, and governmental inquiries – have occurred little or not at all in the Federal Capital of Buenos Aires, which is the territory of the archdiocese. As a result, almost no information has emerged about Cardinal Bergoglio's direct management of accused priests. Only one Buenos Aires archdiocesan priest – Carlos Maria Gauna – has been publicly accused. But in the high-profile cases of four child molesters from religious orders or other dioceses – Grassi, Pardo, Picciochi, and Sasso – there is evidence that Bergoglio knowingly or unwittingly slowed victims in their fight to expose and prosecute their assailants. Victims of all four offenders say that they sought the cardinal's help. None of them received it, even those who were poor, struggling on the periphery of society – the people whom Pope Francis has championed. (According to Bergoglio's former spokesman, the cardinal declined to meet with victims.)
• Fr. Julio César Grassi – Grassi was convicted in 2009 of molesting a boy who had lived in a home for street children that Grassi founded. After Grassi's conviction, Bergoglio commissioned a secret study to persuade Supreme Court judges of Grassi's innocence. Bergoglio's intervention is believed to be at least part of the reason that Grassi remained free for more than four years following his conviction. He finally was sent to jail in September 2013. See our detailed summary of the Grassi case with links to articles.
• Fr. Rubén Pardo – In 2003, a priest with AIDS who had admitted to his bishop that he had sexually assaulted a boy was discovered to be hiding from law enforcement in a vicarage in the archdiocese of Buenos Aires, then headed by Bergoglio. Pardo also was reportedly hearing children's confessions and teaching in a nearby school. One of Bergoglio's auxiliary bishops, with whom he met every two weeks, appears to have lived at the vicarage at the same time. Typically, an ordinary must give permission for a priest to live and work in his diocese. It is unlikely that Pardo lived and ministered in Buenos Aires without Bergoglio's approval. See our detailed summary of the Pardo case.

• Brother Fernando Enrique Picciochi, S.M. – After a victim discovered that his abuser had fled Argentina to the US, eluding law enforcement, the victim sought Bergoglio's help in getting released from the confidentiality order imposed by the cleric's religious order. He conveyed his request in meetings with Bergoglio's private secretary and with the auxiliary bishop, current archbishop Mario Poli. The archdiocese would not help. See our detailed summary of the Picciochi case.

• Fr. Mario Napoleon Sasso – In 2001, following a diagnosis as a pedophile at a church-run treatment center, Sasso was made pastor of a very poor parish with a community soup kitchen in the Zárate-Campana diocese. In 2002-2003, he sexually assaulted at least five little girls in his bedroom off the soup kitchen. In 2006, with Sasso in jail but not yet convicted, the parents of the little girls reportedly sought Bergoglio's help. Bergoglio was then president of the Argentine bishops' conference, and the soup kitchen was just 25 miles from the Buenos Aires archdiocese. Bergoglio would not meet with them. See our detailed summary of the Sasso case.

• Rev. Carlos Maria Gauna – Gauna was an archdiocesan priest under Bergoglio's direct supervision. In 2001, two girls at a school filed a criminal complaint saying Gauna had touched them inappropriately. Bergoglio reportedly was going to look into it. Gauna still works in the Buenos Aires archdiocese. Notably, he's now a deacon and a hospital chaplain – possible indicators that Bergoglio considered the allegations credible but decided to demote him rather than remove him from ministry. See our detailed summary of the Gauna case.
Management of accused clerics by other Argentine bishops and religious superiors
Bergoglio's strategy for suppressing the crisis in Buenos Aires – his behind-the-scenes refusal to help victims combined with a total lack of transparency – continues to be the approach of many of Argentina's bishops and religious superiors.
As of March 11, 2014, a year after its most powerful prelate was elected pope, the Argentine bishops' conference has issued no significant public statement on clergy sexual abuse. Nor has it published the abuse-response policy that it was supposed to finalize and submit to the Vatican by May 2012. Such policies have been posted by bishops' conferences in Brazil, Chile, and Colombia, as well as those in the US, Canada, Australia, and most of Europe.
Instead, as the database reveals, various Argentine bishops and religious superiors have sided publicly with convicted sex offenders. They have used threats and gag orders to silence victims. They continue to keep accused priests in ministry . They exploit both Argentina's and the Vatican's weak reporting law – they are not legally required to report to civil authorities most incidents of child sexual abuse by priests. They have enabled abusers to escape to other dioceses, other countries, and to Rome. They have argued in court that parents are to blame for their children's sexual assaults by priests. Most alarming, they have applied these practices recently. See the examples below.
The unique importance of whistleblowers in Argentina
If not for Sebastián Cuattromo's determination to bring to justice his abuser, Fernando Picciochi, the cleric still might be living freely in the US today. Because of the courage of Gabriel Ferrini and his mother Beatriz Varela, we learned of Bishop Luis Stöckler's concealment of the crimes of Father Rubén Pardo. The prosecution of Father Grassi resulted from an October 2002 broadcast by Telenoche Investiga and the work of journalist Miriam Lewin and her colleagues. Archbishop Storni would have escaped prosecution if not for journalist Olga Wornat's book, Nuestra Santa Madre. Father Napeolon Mario Sasso might still be assaulting little girls if not for the determination of three whistleblowers, Lia López, Sr. Martha Pelloni, and Father Luiz Guzmán. An investigation by journalist Daniel Enz published in Analisis magazine revealed the crimes of Father Justo José Ilarraz and his protection by Paraná archbishops Karlic, Marlion, and Puiggari.

Notes:

1. Number of accused priests in Catholic dioceses where there has been significant disclosure
• In the diocese of Manchester, New Hampshire, USA, with less than one half the priests of Buenos Aires, the Attorney General's office documented alleged abuse by 98 Catholic clerics from 1950 to 2009.
• In the Providence, Rhode Island, USA diocese, which has had on average one half the number of priests as Buenos Aires, a bishop admitted to 125 accused priests since 1971.
• In the Los Angeles CA archdiocese, about 1.5 times larger than Buenos Aires (measured by number of priests), 265 clerics [click on Los Angeles] have been accused publicly.
2. Responses by Argentine Bishops and Religious Superiors to Cases of Child Sexual Abuse by Priests
• In September 2013, the bishop of Rio Negro, Monsignor Marcelo Cuenca Revuelta, stated publicly that Father Julio César Grassi, a convicted priest whose guilt had been confirmed by two appeals courts, was "completely innocent." He said the priest had been framed by unnamed parties that want to punish Grassi and impede the church's outreach to poor children.
• In August 2013, molestation charges against Father Justo José Ilarraz were dismissed. Yet church officials do not dispute that they have known since the early 1990s of Illaraz's sexual abuse of many boys, ages 12 to 14. The priest even admitted to the abuse in a secret church trial in 1995. But because the priest's archbishop, Cardinal Estanislao Esteban Karlic of Paraná, had sworn Ilarraz's victims to secrecy, the crimes were not reported to law enforcement until 2012, shortly after the 20-year reporting period had expired. Karlic's successors, Archbishops Mario Luis Bautista Maulión (2003-2010) and Juan Alberto Puiggari (2010- ), also kept Ilarraz's crimes secret, allowing him to stay in ministry in another diocese until 2012. In August 2013, Cardinal Karlic's lawyer applauded the dismissal of the case against Ilarraz and defended the cardinal's cover-up: "This was a crime of private action. Parents should have made the complaint."
• In April 2013, attorneys for Bishop Luis Stöckler of the Quilmes diocese argued in court that Beatriz Varela was partially responsible for her son's sexual assault by Father Rubén Pardo because she had allowed the boy to stay overnight with the priest. The court ruled in favor of Ms. Varela and her son.
• In 2004, authorities considered pressing criminal charges against Bishop Rafael Rey of Zárate-Campana for enabling the sexual assault of girls as young as age five by Father Mario Napoleón Sasso. Rey had assigned Sasso to run a parish and soup kitchen in a poor neighborhood in 2001 despite knowing that Sasso had recently been treated for pedophilia at a church-run treatment center. In 2002 and 2003, Sasso molested at least five young girls who frequented the soup kitchen. Prosecutors spared Rey and instead charged two lower-ranking priests in the diocese for enabling Sasso to elude arrest.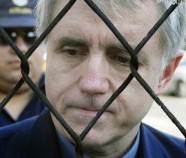 Database of Accused Argentine Priests
We have examined news and court archives to identify 43 clergy in Argentina publicly accused of sexually abusing minors and vulnerable adults. At least seven appear still to be in active ministry: Cacciuto, Ricardo Giménez, Paz, Gauna, Suttle (an American recently sent to Buenos Aires), Urrutigoity (now a vicar general in Paraguay), and Yulán.

Most of these cases involve alleged abuse that occurred in the last 20 years; the online public record contains very little information about clergy sexual abuse in Argentina before 1995. In addition, most of these cases were reported by the victim or the victim's parents to law enforcement within two to three years of occurrence. We know from abuse data published elsewhere that such prompt reporting to civil authorities by victims is atypical. Most children who are sexually abused, especially by Catholic priests, never report their abuse; those who do report usually do so decades later.

This list, then, is a fraction of the total number of accused clerics who would be known if Argentina's bishops were required to report to law enforcement, if its legal system allowed victims more time to bring criminal and civil charges, or if dioceses were investigated by prosecutors or state commissions. In Ireland and the Netherlands, which have fewer priests and Catholics than Argentina, church officials have admitted to totals many times larger. In the US, with a priesthood just eight times larger than Argentina's, bishops have admitted to 6,275 accused priests and deacons. (See comparative table.)

This database collates information from media coverage and court filings, which exist only because of the courage of survivors and the diligence of journalists. The database is entirely dependent on their work and a tribute to it. We hope that the database is a useful compilation, and we ask that you email us at staff@bishop-accountability.org with corrections and additions.

Accused Argentine Priests and Brothers
Brother Ángel Tarcisio Acosta, S.D.B. | Rev. Luis Anguita, T.O.R. | Rev. Francisco José Armendáriz | Rev. Walter Eduardo Avanzini | Rev. Miguel Cacciuto | Friar Diego | Rev. Carlos Maria Gauna | Rev. Daniel Giménez | Rev. Ricardo Giménez | Rev. Aldo Godino, S.D.B. | Brother Isaac Gómez, S.M. | Rev. Julio César Grassi | Rev. Justo José Ilarraz | Rev. Virginio Juan Isottón | Rev. "J.M." | Rev. José Antonio Mercau | Rev. Reynaldo Narvais, C.R.I. | Rev. Domingo Pacheco | Rev. Rubén Pardo | Rev. Héctor Pared | Rev. Martín Paz | Rev. Luis Pezzolo, S.D.B. | Brother Fernando Enrique Picciochi, S.M. | Rev. Carlos Robledo | Rev. Miguel Ángel Santurio | Rev. Mario Napoleón Sasso | Rev. Jorge Scaramellini Guerrero | Rev. "Seryo" | Rev. Luis Eduardo Sierra | Archbishop Edgardo Gabriel Storni | Rev. Avelino Trecco | Rev. Aníbal Valenzuela | Rev. Carlos Vece | Rev. Mario Yulán |
Accused Foreign Priests and Brothers in Argentina
Rev. Ladislao Chomin | Rev. Alessandro De Rossi | Rev. Lucus A. Galván, C.R. | Rev. Luis Sabarre, O.M.I. | Brother Richard Suttle, C.M.F.
Accused Argentine Priests and Brothers in Other Countries
Rev. Orlando Alberto Battagliola/Battaglio | Rev. Jesús Garay | Rev. Alfredo Soiza-Piñeyro | Unnamed Priest, F.D.P. | Rev. Carlos Urrutigoity


Name
Diocese
Dio/Order
Summary
Sources
Brother Ángel Tarcisio Acosta, S.D.B.

Corrientes archdiocese

Salesians of Don Bosco
Sentenced in September 1986 to 18 years of prison for corruption and abuse of minors. Abused children at the Salesian Institute, Instituto Religioso Pío XI, where he taught catechesis and ran the game room and library. Case was cited in a 2012 book, Abusos Sexuales en la Iglesia Católica [Sexual Abuse in the Catholic Church], by Argentine journalist Jorge Llistosella.
"Abuse Is Present throughout the History of the Catholic Church," Interview with Jorge Llistosella, Radio Sudamericana, 9.02.2012 [Translation] en Español
Rev. Luis Anguita, T.O.R.
Buenos Aires archdiocese
Third Order Regular
of St. Francis (Franciscans,
T.O.R.)
Criminally charged in September 2004 after a young woman reported that Anguita had sexually abused her when she was 13 and Anguita, a Franciscan priest, was Prefect of Discipline at Tierra Santa Catholic School in Buenos Aires. The court dismissed the case in December 2004. Judicial sources said the accusations could not be proved. The judge asked authorities to investigate whether the young woman brought a false accusation.

Dismissal Granted in Case of Priest Accused of Corrupting Minors, La Capital, 12.13.2004 [Translation] en Español

Rev. Francisco José Armendáriz

Mendoza archdiocese
Diocesan
In April 2001, an 18-year-old girl filed a paternity suit against Armendáriz, her parish priest, following the birth of her daughter in 2000. The girl grew up in a poor family and taught catechism to children in the parish. She met Armendáriz when she was 16 and learned of her pregnancy in March 2000, when she was 17. Soon after the birth of the child, Armendáriz left the parish. According to the archdiocese, he was transferred to Buenos Aires province for a pastoral mission and studies. The Court required him to undergo a paternity test (he refused to do so voluntarily). In November 2001, newspapers reported that the DNA test proved with 99.9% certainty that he was the father of the child.
Rev. Walter Eduardo Avanzini
Villa de la Concepción del Río Cuarto diocese
Diocesan
In August 1998, the television program A decir verdad broadcast footage from a hidden camera that reportedly showed Avanzini paying minors for sex in San Martín Plaza in the city of Córdoba. At the time, he was a parish priest in Berrotarán as well as a physician and employee at Instituto Parroquial Berrotarán, which had nearly 1,000 students. After leaving the priesthood, he became a teacher and then an employee of the Ministry of Education. In 2011, the Bishop of Córdoba said that as Rector when Avanzini was a seminarian, he had reported him for sexual misconduct and warned the bishop, who ordained Avanzini nonetheless.
Rev. Orlando Alberto Battagliola/Battaglio
Monterey CA (USA) diocese
Diocesan
Arrived in the Monterey-Fresno CA diocese in 1963. Accused in a 2003 lawsuit of the sexual abuse of a 14-year-old altar boy in the early 1970s. Battagliola was murdered in a San Francisco motel room in 1977.

Mar del Plata diocese
Diocesan
Investigated but apparently not charged in 2008 for suspected sexual abuse of kindergarten students, ages 3 to 7, in Villa Gesell. Was said to have been moved in March 2009 to a chapel in Mar del Plata, which also had a kindergarten. As of February 2014, Cacciuto (also spelled Cacciutto) was listed on the Mar del Plata diocesan website as pastor of the parish of Jesus the Worker (Jesus Obrero) in Mar del Plata.

Imputan a seis personas por abuso sexual en un jardín de infantes, Infobae, 3.20.2009

List of Diocesan Priests, Diocese of Mar del Plata. [Screenshot of Cacciuto listing taken 3.2.2014]

Corrientes archdiocese

St. Josaphat Institute of Apostles (Byzantine Rite)

Sentenced in June 2012 to four years in prison for sexually abusing a 4-year-old girl in 2003. He's serving the sentence under home detention given his advanced age. The abuse took place in the priest's bedroom near or at St. Josafat de Apóstoles in the province of Misiones. Chomin was 64 years old when he assaulted the little girl.

Cuatro años de cárcel para un cura de 73 años que abusó de una nena de 4, El Diario de la Republica, 6.19.2012

Una testigo comprometió la situación del sacerdote Chomín, Territorio Digital, 6.19.2012

Salta archdiocese

Rome (Italy) diocese

Italian. Arrested by Interpol international police in Italy December 31, 2014 on charges of sexual abuse of a 14-year-old boy over a three-year period while assigned to a Salta, Argentina parish. He was said to have multiple victims. De Rossi was pastor of a Rome parish when arrested.

Piden LA Captura Internacional Del Padre Alessandro De Rossi, Radio Salta,12.26.2014

Pedofilia, arrestato il parroco Alessandro De Rossi della chiesa San Luigi Gonzaga, by Letizia Ricciardi, romacapitalenews.com,
1.02.2015

Salta Priest Arrested in Rome for Abuse, Buenos Aires Herald, 1.03.15

Friar Diego
Morón diocese

Possibly a member
of Congregation
of the Tertiary Capuchins of
Our Lady of Sorrows (Amigonian)

Accused of sexually abusing a 15-year-old boy in July 2008 at Monseñor Solari School in Morón, where the friar taught. According to the criminal complaint, the alleged abuse involved groping and an attempt to persuade the boy to have oral sex. A school official said the school was cooperating with the police investigation.

Student Reveals How He Was Abused, Diario El día, 7.26.2008 [Translation] en Español

Pueblo, Colorado (USA) diocese

Buenos Aires archdiocese

Mexico City (Mexico) archdiocese

Congregation of
Clerks Regular
of
the Divine
Providence
(Theatines)
American. Convicted 1989 in Colorado (USA). Pleaded guilty to sexually fondling an 11-year-old girl. Given a one-year suspended jail sentence in a deferred judgment. Charges later dismissed. Girl settled a lawsuit against the Pueblo Colorado diocese for more than $90,000. From 1992 to 1997, he worked at San Cayetano Church in Buenos Aires, Argentina. In 1997, he transferred to the Archdiocese of Mexico City, Mexico. In 2010, the Mexico City archbishop barred him from further work in that archdiocese. He reportedly is still allowed to work in other Mexican dioceses.

Venado Tuerto diocese

Los Angeles CA (USA) archdiocese

Diocesan
Accused of the 1997-1998 sexual abuse of a minor in Los Angeles CA. Accuser sued in 2004, claiming that when she was 17 years old and working as a part-time church secretary, Garay repeatedly raped her, then pressured her to have an abortion when she became pregnant. The lawsuit also claimed the archdiocese did not notify law enforcement of the abuse, sent Garay to Argentina when the girl's pregnancy was visible, and failed to provide medical care to the girl or support for the child. In July 2011, a newspaper reported that he was running for mayor of General Campos, San Salvador department.
Rev. Carlos Maria Gauna
Buenos Aires archdiocese
Diocesan
Accused in May 2001 of groping two girls, ages 12 and 13, two weeks earlier. The alleged abuse occurred at Instituto Monseñor Stillo, a Catholic school in Flores, where the girls were students. The girls' parents filed criminal complaints, and a molestation case was officially opened by Juvenile Court No. 6. According to a 2001 news report, Buenos Aires archbishop, Monsignor Jorge Bergoglio, was going to 'resolve the priest's situation.' It appears that Bergoglio kept Gauna in ministry. As of February 2014, the Buenos Aires archdiocesan website listed him as a deacon and in active ministry, serving as chaplain to Dr. Francisco Santojanni Hospital and a chapel or temple called Santuario de San Pantaleón, both in the city of Buenos Aires.

Investigation of Priest Accused of Molesting Two Female Students at Catholic School in Flores, Clarín, 5.25.2001 [Translation] en Español

Sr. Pbro. Salazar Gauna, Carlos Maria, Arzobispado de Buenos Aires, pdf created 8.12.2013

Capellanes de Hospitales y Sanatorios, Arzobispado de Buenos Aires, pdf created 3.2.2014

Formosa diocese
Diocesan
Arrested and detained by police in March 2011 for alleged sexual abuse of an adolescent girl, a catechism student, during a religious field trip. Giménez ministered at San Antonio de Padua parish in the city of El Colorado, where he was an assistant priest, a position he was assigned by the bishop of Formosa. Giménez was reported to have close ties to the victim and her mother, who not only placed great trust in him but also saw him as a sort of spiritual advisor to her daughter.
Priest Arrested for Sexual Abuse, Tiempo Argentino, 3.11.2011 [Translation] en Español

La Plata archdiocese

Diocesan

Arrested in April 1996 for child molestation, one month after the mother of a 10-year-old altar boy filed a complaint stating that the
priest had touched her son's genitals and tried to kiss him on the mouth. The parents of four other boys also filed criminal complaints. Giménez was kept in detention pending trial for the abuse of all five minors. The presiding judge rejected several requests by the priest's defense to free him from jail, but in January 1997, an interim judge granted his release. The interim judge was reportedly influenced by the archbishop of La Plata's open endorsement and call for release of
Giménez, who all the while maintained his innocence and described his accusers as "demonic and ungodly."

Following his release, Giménez was assigned to Hospital Italiano, in La Plata, where he presided at the chapel for 15 years, before being assigned to the chapel of Hospital San Juan de Dios, also in La Plata.

In August and September 2013, previously unknown victims of Giménez, all females, spoke out for the first time about how they were sexually abused by him more than 30 years prior when they were young girls. The abuses allegedly took place in the late seventies or early eighties at a church summer camp. The camp was organized and supervised by Giménez. One of the victims says she was 7 years old when Giménez abused her, groping her private parts during private confession inside his tent. Although several of the female victims have been prepared to testify,
their cases are likely not to be prosecuted because of statutes of limitations.

In August 2013, the women joined forces with social activists to lead a protest at Hospital San Juan de Dios while Giménez
was officiating mass. In the wake of the protest, Giménez was removed from his position at the hospital. A few weeks later, the female victims and activist groups organized a second demonstration, this
time in front of Gimenez's house in Buenos Aires.

In January 2014, the women jointly wrote a letter to Pope Francis, detailing their history of sex abuse by Giménez, and demanding swift justice. As of July 2014, he is still listed as a priest on the La
Plata archdiocesan website.

Rev. Aldo Godino, S.D.B.


Mendoza archdiocese
Salesians of Don Bosco
Accused in 2008 of sexually abusing a boy, age 14, in 1998. Godino was at one time president of the ecclesiastical tribunal of the Mendoza archdiocese. At the time of the alleged abuse, the boy was a sophomore at a Don Bosco secondary school in the town of Rodeo del Medio, Mendoza province. Godino was the director of the school, which taught agriculture and wine-making. Sometime after the allegation, Godino left Argentina for Paraguay, where he headed a facility housing children in recovery.
Un ex alumno del colegio Don Bosco dijo que fue abusado e hizo juicio, by José Luis Verderico, diariouno.com.ar, 6.15.2014
Brother Isaac Gómez, S.M.
Nueve de Julio diocese
Society of Mary (Marianists)
Convicted of aggravated sexual abuse against a minor at the Marianist College of St. Augustine. Sentenced in August 2011 to 11 years in prison.

"Abuso sexual agravado": Marianist [Priest] Sentenced to 11 Years in Prison, Diario El 9 de Julio, 8.20.2011 [Translation] en Español

El largo camino hacia la justicia, by Mariana Carbajal, Página/12, 8.12.2012

Morón diocese

Buenos Aires archdiocese

Began priest-hood as a member
of Salesians of Don Bosco

Founder of a charity that operates homes for street children. Arrested 10/24/2002, the day after the broadcast of a TV exposé of his alleged abuse of five boys. Convicted June 2009 of sexual abuse of a 13-year-old boy, "Gabriel." Following Grassi's conviction, Cardinal Bergoglio secretly authorized a leading criminal defense lawyer to produce a multi-volume study aimed at discrediting Gabriel and the two other victims who had brought charges. According to a victim's attorney, the study was given to higher-court judges scheduled to hear Grassi's appeal. Despite his conviction, Grassi remained free until 9/2013, when the Buenos Aires provincial Supreme Court rejected his appeal. He was ordered to immediately begin serving his 15-year sentence. He is still a Catholic priest.

Detailed Summary

Grassi was a Salesian until 1991, when he became a priest of the Morón diocese. In 1993, he founded Fundacion Felices los Niños (the Happy Children Foundation), aimed at rescuing street children. According to a news article, the foundation cared for 6,300 children in 17 homes nationwide from 1993 to 2002.

On 11/29/2000, an anonymous complaint filed in the Juvenile Court of Morón accused Grassi of corrupting minors. The case lay dormant until 10/23/2002, when Telenoche Investiga,an investigative news show on Argentina's Channel 13, aired a program alleging Grassi's sexual abuse of five boys, ages 11 to 17. It included an interview with a young man, his face obscured, who said that Grassi performed oral sex on him in 1998, when he was 15. Within days, Grassi was arrested and charged with 17 counts of abuse of three boys, who were 9, 13, and 17 when the alleged incidents occurred. Grassi denied all the allegations.

[More]

Paraná archdiocese

Concepción diocese

Diocesan

Accused of molesting at least 50 boys, ages 12-14. Close associate of Archbishop Karlic, who heard from victims as early as 1992 but swore them to secrecy and allowed Ilarraz to resume ministry elsewhere. Not criminally charged until 2012. Case dismissed August 2013 due to statute of limitations.

Detailed Summary

On 9/13/2012, Analisis magazine published a report by investigative journalist Daniel Enz revealing Ilarraz's alleged rape and sexual abuse of at least 50 boys, ages 12-14, from 1984 to 1992. The boys, from devout rural families, attended the minor seminary in the Paraná archdiocese, where Ilarraz was prefect and spiritual director. Each year, he would choose ten boys to molest and reward them with special privileges. In 1992, two victims reported their abuse to Paraná archbishop Estanislao Esteban Karlic (archbishop 1986-2003; president of Argentine bishops' conference 1996-2002).

Un sacerdote reveló que Ilarraz también fue abusado en el Mariápolis cuando tenía entre 10 y 11 años, Analisis Digital, 9.17.2012
Rev. Virginio Juan Isottón

San Justo diocese

Laferrere diocese

Institute of Diocesan
Oblates
In July 1999, arrested on charges of "abuso deshonesto" of girls under age 13 during confession at Nuestra Señora de Fátima parish, in Cañuelas, where he ministered. He was alleged to have sat the children on his knees, caressed their legs, arms and backs, and kissed their necks. In October 2011, the court ruled that no crime had been committed and he was declared innocent. The judge said the priest's actions could be interpreted as an "excess of affection" in an "eminently conservative town."
Rev. "J. M."
Mendoza archdiocese
Diocesan
In 2004, a young man publicly stated that in 1998, at age 18, he had been raped by a priest, identified only as "J.M.," in a parish of San Martín in the province of Mendoza. The victim gave Mendoza archbishop José María Arancibia a document identifying other abusers, other victims, and previous crimes by J. M.. In 2010, the victim brought a civil suit against the Archdiocese of Mendoza for concealment of evidence, citing Arancibia's refusal to return the revealing document. In late December 2011, ex-priest Andrés Gioeni, who had worked with J.M., testified in court that in 2001 he had reported sexual misconduct by J.M. to church officials and was sworn to silence by the Archdiocese. A ruling in the case was due in 2012.
Llega a su fin el juicio contra el Arzobispado por ocultar datos en un caso de abuso sexual, by Carolina Pavón, Sitio Andino, 11.15.2011

Un ex cura complicó la situación del presunto sacerdote violador y del Arzobispado, by Carolina Pavón, 1.03.2012

Searching for Justice: "The Church of Mendoza Keeps Quiet and Lies," Said the Alleged Victim of Sex Abuse by a Priest, by Carolina Pavón, Sitio Andino, 2.15.2012 [Translation] en Español

San Isidro diocese
Diocesan

Convicted in 2011 and sentenced to 14 years in prison for sexually abusing four boys, ages 11 to 14, from 2001 to 2005. Released from prison in March 2014, after serving only a few years of his sentence. His laicization was announced 11/5/2014.

Detailed Summary

First accused in 2005. The abuse occurred in San Juan Diego Home, a home for destitute children run by Mercau in the diocese of San Isidro, in the town of General Pacheco, district of Tigre, Buenos Aires province. He lived there with more than 20 boys who had been abused or neglected, or who grew up in poor families. He gave some of his victims shoes in exchange for sex. Mercau also was pastor at the nearby San Juan Bautista parish in Tigre. After his 2005 arrest, he was removed from San Juan Diego Home but allowed to live in a Benedictine monastery, where he was reportedly visited by boys and enjoyed internet access. The parents of his victims attacked him in 2007 as he left the public prosecutor's office. In November 2012, a San Isidro court rejected his petition for temporary release, ruling that his risk of recidivism was high.

Rosario archdiocese
Congregation of
the Canons Regular
of the Lateran
Reported to church authorities in October 2008 for abuse of authority and sexual harassment of eight people, including a minor with a disability. The Laterans removed him from duties, sent him for treatment, and settled with one victim for 200,000 pesos. In 2010, the allegations became public when a prosecutor decided to intervene. In 2011, the Vatican reportedly ruled that he must undergo a church trial. Narvais denied the allegations, saying it was a plot against him. According to a March 2010 news report, Narvais was sent to live in a priests' home in Buenos Aires, located at Calle Rodríguez Peña 846 Capital Federal.

Goya diocese
Diocesan
Detained in September 2011 for alleged sexual abuse of a 20-year-old male in the town of Esquina, Goya diocese, Corrientes. Complaint stated the abuses took place at the chapel of San Antonio, where he had been priest for five years. A second accusation, involving a 19-year-old male who accused Pacheco of having harassed him when he was 14, was determined by the judge to be lacking merit. He was prosecuted for sexual abuse "with intercourse," which carries a 4 to 15 year sentence. In the summer of 2012, he remained in custody but his defense had appealed the ruling. In November 2013, he was released on bail, which was paid by the archbishop of Goya. A month later, the court absolved him of all charges; the prosecution had failed to present evidence and testimony that surpassed the standard of reasonable doubt. He now awaits the outcome of the Vatican investigation that could lead to his reinstatement to active ministry.

Obispo argentino actúa con prontitud ante supuesto caso de abuso, 9.29.2011

After He Was Prosecuted for Sex Abuse, Father Pacheco Wanted to Testify, El Litoral, 11.24.2011 [Translation] en Español

Esquina: Stay of Proceedings in the Pacheco Case Is Refuted, Corrientes Online, 7.11.2012 [Translation] en Español

El cura Domingo Pacheco fue absuelto del caso de abuso sexual con acceso carnal, tngoya.com, 12.12.2013

El Fallo Completo Se Leerá En Febrero: Absolvieron en Goya al cura acusado de abuso sexual, diarioépoca.com, 12.13.2013

Quilmes diocese

Buenos Aires archdiocese

Diocesan

Admitted to the Quilmes bishop in August 2002 to sexually assaulting a 15-year-old boy a few days earlier. The bishop did not report him to police, and Pardo moved to a priests' home owned by the Archdiocese of Buenos Aires, headed by Bergoglio, who had once lived at the home. Pardo reportedly taught children in an archdiocesan school. He died of AIDS in 2005. In 2013, the victim won a civil judgment against the Quilmes bishop for concealment.

Detailed Summary

Father Rubén Pardo sexually assaulted 15-year-old Gabriel Ferrini on 8/15/2002 at the priest's residence at the Seminary House of Formation in Berazategui. Two days after the assault, the boy's mother, Beatriz Varela, met with the bishop of the Quilmes diocese, Luis Stöckler. Varela, a devout Catholic and teacher at a Catholic school, asked Bishop Stöckler to report Pardo to civil authorities and expel him from ministry.

Quilmes diocese
Diocesan

Convicted. Sentenced in March 2003 to 24 years in prison for first-degree sexual abuse and corruption of minors. Victims were boys at an orphanage, of which Pared was in charge, in Buenos Aires province. Charges included torture of the boys.

Rev. Martín Paz
Salta archdiocese
Diocesan
Paz's suspension was announced in May 2003 by Salta archbishop Monsignor Mario Cargnello after a 17-year-old girl carrying Paz's baby had a miscarriage five months into her pregnancy. Paz worked at a parish in La Merced in the province of Catamarca. As of February 2014, Paz was still listed as a priest on the Salta archdiocesan website.

Separan de su cargo a cura sospechado de un romance, Diarioc, 5.27.2003

List of priests, Archdiocese of Salta website, 3.11.2014

Quilmes diocese

La Plata archdiocese

Salesians of Don Bosco

Arrested in September 2003 for sexual assault and corruption of minors at Hogar Miguel Magone, a Salesians of Don Bosco institute that provides shelter for youth, located in Bernal, Quilmes, Buenos Aires province. Pezzolo had been director of the home for 13 years. He was also in charge of Colegio Nuestra Señora de la Guardia, a Salesian school, also in Bernal.

The case was brought in January or February 2003 by a boy who allegedly had witnessed the priest sexually abuse another boy for two years beginning when the victim was 11. Pezzolo allegedly paid the other boys at the institute to allow him to be alone with the victim.

In early 2003, as the boys prepared for their court appearance, Pezzolo was transferred to a school and parish in Ensenada and then to a Salesian office in La Plata. Following the priest's September 2003 arrest, the Salesians of Don Bosco issued a statement denying that their transfer of Pezzolo had been an attempt to obstruct justice.

For years, the trial was delayed because of Pezzolo's health; he remained under house arrest in various Salesian properties. In July 2008, he was released from house arrest, pending a public trial. The outcome of the trial could not be ascertained from online sources. As of June 2013, Pezzolo was reported to be living in a Salesian home in the city of Buenos Aires.

Another Sexual Threat Underneath the Covers, Production: Paula Bistagnino, Página/12, 9.04.2003 [Translation] en Español

Noticias: Aclaración de Los Salesianos, Agencia Informativa Católica Argentina, 9.04.2003

Padre Pezzolo: excarcelación, Diario El Sol, 7.24.2008

Agenda 2013, Salesians of Don Bosco, southern Argentina province, 6.02.2013

Bro. Fernando Enrique Picciochi, S.M.

Buenos Aires archdiocese
Society
of Mary (Marianists)

Convicted in 2012 for sexually abusing at least 5 children.

Detailed Summary

Picciochi molested Sebastián Cuattromo, age 13, and another 7th-grade student in 1989 and 1990 on a camping trip and at the Marianista de Caballito School in the city of Buenos Aires. Former Marianist superior Luis Casalá admitted that in 1991 he was
informed of an "act of aggression" by Picciochi against another student. That so-called act of aggression was actually attempted sexual abuse that the boy resisted and later revealed to his parents,
who went to the school and reported it in person to Casalá. As a result, Picciochi was sent for an evaluation; the results, according to Casalá, showed him to be "normal, not homosexual." Two years later,
in 1993, the order transferred the cleric to a Marianist parish in Rio Negro, in the south.in the south. In June 2000, Cuattromo and his former classmate informed the school of their abuse and said they would be seeking legal action against both Picciochi and the order. The Marianists persuaded them to accept compensation of $40,000 each in exchange for confidentiality and dropping the charges against the order.

Settlement Agreement with Gag Order, Sebastián Cuattromo and Second Victim v Instituto Cultural Marianista, 12.27.2001 (2 pages)

Abuso con sotana, by Mariana Carbajal, Página/12, 4.28.2002

Cuattromo Released from Gag Order: Ruling by Public Ombudsman, La Defensoria del Pueblo, Buenos Aires, 5.29.2002 (16 pages - see pages 11-16)

Referente Marianista Dijo Conocer un Caso de "Agresion" del Religioso Denunciado por Abuso, ar.noticias.yahoo.com, 6.23.2012

El Largo Camino Hacia la Justicia, by Mariana Carbajal, Página/12, 8.12.2012

Breaking the Silence, by Mariana Carbajal, Página/12, 8.12.2012 [Translation]; en Español

Bishop Poli, Linked To "Net of Silence", La Arena, 8.15.2012 [Translation] en Español

Llega el turno de la Justicia, by Mariana Carbajal, Página/12, 8.21.2012

Concepción diocese
Diocesan
In October 2012, a former seminarian named Alfredo Bázan stated publicly that in 1987 he had given the bishop of the diocese of Concepción, Jorge Arturo Meinvielle, a folder containing six teenagers' signed complaints of sexual abuse against Robledo. Bishop Meinvielle did nothing, and Robledo remained an active priest until his death in 2009. He ministered in the town of Monteros, Tucumán province. Bázan, the disillusioned whistleblower, left the priesthood. He regretted not reporting the abuse to authorities.

"Parece que el caso del padre Ilarraz ha sido el detonante de muchas cosas," La Gaceta, 10.28.2012

Ex seminarista denunció hace 25 años a un cura por abuso, by Rosalía Cazorla, Cadena 3, 10.28.2012

Mendoza archdiocese
Oblates of Mary Immaculate
Filipino. Accused in September 2010 of inappropriately touching a 9-year-old girl. Criminal complaint was filed, and archdiocese suspended him from duties. He was reinstated in June 2011 by the archbishop of Mendoza, José María Arancibia, after the Congregation for the Doctrine of the Faith ruled that no canonical violation had occurred. The criminal case ended without trial due to insufficient evidence and all accusations were dismissed. In July 2012, Sabarre was working as an administrator in Luján parish. When parents of students at Colegio Nuestro Señora de Luján expressed concern at Sabarre's proximity to the children, an official with the Missionary Oblates of Mary Immaculate said that Sabarre was an administrator at the parish, not the school, and would have no interaction with the student body. One parent said that such a clear line of separation was a lie.

Filipino Foreign Missioner on Home Leave, by Jun Mercado, OMI 8.13.2010

Church Suspended Priest Accused of Sex Abuse, by Leandro Sturniolo, Los Andes, 9.24.2010 [Translation] en Español

El P. Luis Sabarre vuelve a sus funciones ministeriales, arquimendoza.org.ar, 6.15.2011

El Vaticano absolvió al cura Sabarre, que volverá a dar misa, Los Andes, 6.16.2011

Preocupación de padres de alumnos del Colegio Nuestra Señora de Luján por la designación del nuevo sacerdote, airedesantafe.com, 7.02.2012

Padres de alumnos del colegio Nuestra Señora de Luján dicen que no recibieron explicaciones sobre la presencia de Sabarr, airedesantafe.com ,7.04.2012

San Luis diocese

Puerto Iguazú (Misiones) diocese

Diocesan
Uruguayan by birth and naturalized Argentine. In April 2009, he was investigated in Puerto Iguazú, Misiones for human trafficking and several cases of sex abuse of young parishioners. Previously, he had been accused of abusing three local girls, but was found innocent by the Federal Court of Argentina. A church trial in November 2012 deemed him guilty of canonical crimes and expelled him from the clergy, after which he worked as a faith healer. He was arrested in July 2013, charged with nine counts of sexual abuse, to which he pleaded innocent.

In August 2013, he was released; the court found insufficient evidence to justify keeping him in custody. In November 2013, the Orthodox Church (la Iglesia Ortodoxa Americana), following in the footsteps of the Roman Catholic Church, announced his expulsion from their congregation, citing his "repeated actions and attitudes" that are "contrary to the spirit of our Holy Church." Days later, the leader of the Orthodox Church of Argentina clarified that Santurio had not been expelled and was authorized to celebrate Mass in the name the Orthodox Church. He attributed the erroneously announced expulsion to a "misunderstanding" by the bishop of the diocese of San Luis.

San Juan archdiocese

Zárate-Campana diocese

Convicted in 2007 of first-degree sexual abuse of five girls, ages 5 to 12, and sentenced to 17 years in prison. Assaults occurred in 2002 and 2003.

Detailed Summary

Sasso began his priesthood in the San Juan archdiocese, where he was diagnosed in the early 1990s as a pedophile. He was sent in 1996 or 1997 to Domus Mariae, a Catholic church-run treatment center for priests with pedophilia and other disorders in the diocese of Zárate-Campana, in the city of Tortuguitas, Buenos Aires province (25 miles northwest of the city of Buenos Aires). Sasso left the center in 1998 with instructions never to be in the company of children. In 2001, the Zárate-Campana bishop, Rafael Rey, assigned him to work at San Miguel de La Lonja, an impoverished parish in the city of Pilar, where Sasso was the sole priest and in charge of a community soup kitchen. There he sexually assaulted at least five girls, ages 5 to 12, all from extremely poor families.

[More]

Rev. Jorge Scaramellini Guerrero

Corrientes archdiocese
Diocesan
Accused in June 2001 of abusing two boys, ages 16 and 17, at Santa Catalina de Alejandría Catholic School in Corrientes, where he was director. The alleged abuse appears to have occurred shortly before it was reported. The priest was charged with "abuso deshonesto simple," which carries a sentence of 6 months to 4 years. Sources at the Archdiocese of Corrientes said they'd await the court's decision before taking any measures against Guerrero, who would continue as director of the school. Died March 2004.

Corrientes Priest Who Terminated Teachers Is Denounced, Página/12, 6.27.2001 [Translation] en Español

Nuestra Santa Madre [Our Holy Mother] by Olga Wornat [Scaramellini is covered in Chapter 9]

Rev. "Seryo"
Lomas de Zamora diocese
Society of the Catholic Apostolate (Pallottines)

Rector for roughly 20 years of a Pallottine-run high school. Accused of being one of several sexual predators who taught at or managed the school. In May 2013, the order and local bishop vowed to investigate.

Detailed Summary

Seryo was accused of belonging to a ring of sexual predators who held positions of authority at Instituto Vicente Pallotti, a prestigious Catholic high school run by the Pallottines order in Turdera, Buenos Aires province. The existence of the ring was revealed in The Angel's Hunt (La cacería del ángel)) book published in March 2013 by Sebastián Di Silvestro. Seryo (a pseudonym) was rector of the school from the 1970s to the 1990s, the left for Rome. He later returned to Argentina and became a high ranking member of the Pallottines.

The School Where the Silence Broke, by Mariana Carbajal, Página/12, 5.19.2013 [Translation] en Español

Criminal Accusations Reach the Office of the Bishop, by Mariana Carbajal, Página/12, 5.19.2013 [Translation] en Español

The Office of the Bishop Gives Full Backing to Criminal Complaint for Abuses at Religious School, La Prensa, 5.23.2013 [Translation] en Español

Rev. Luis Eduardo Sierra

Lomas de Zamora diocese

Asunción (Paraguay) archdiocese

Little Work of Divine Providence / Don Orione
Convicted in November 2004 of "first-degree sexual abuse" of three altar boys, ages 12 -14, in 2000 and 2001. The boys were students at the Ave Maria de la Obra Don Orione school in Claypole (a town in Buenos Aires province), where Sierra ministered. Sierra admitted abusing one of the victims to the boy's mother, who secretly recorded the conversation. Sentenced to 8 years in prison, but it is not clear if he ever was incarcerated: as of 2010, he reportedly was given an alternative to prison and has been serving his sentence confined to his home in La Plata with an electronic ankle bracelet. Sierra had transferred to Claypole from a school in Asunción, Paraguay, where reportedly he also abused children.

Eight Years in Prison for a Priest Who Abused Three Altar Boys, by Marciel Seeger, Página/12, 11.17.2004 [Translation] en Español

Tras el escándalo por los curas abusadores, Quilmes vuelve al centro de la escena, by Fabián Rodríguez, Cambio21, 04.29.2010

Santiago (Chile) archdiocese
Diocesan

Argentine. Investigated in 2010 by the Office of the Public Prosecutor of Chile after a former seminarian accused Soiza-Piñeyro of sexually abusing him when he was a minor, between 1982 and 1987, in Santiago, Chile, where the priest ministered.

The archbishop of Santiago stated the priest had "failed to live up to priestly standards" and reported the case to the Vatican. Soiza-Piñeyro, known in the church as an expert in exorcisms, requested and was granted dispensation from the priesthood by the Congregation for the Doctrine of the Faith, as announced in April 2013.

Fiscalía investiga a sacerdote argentino por presunto abuso sexual, Cooperativa.cl, 5.06.2010

Soiza-Piñeyro: El Experto En Exorcismos Indagado Por Abusos, La Nacion, 6.29.2012

Arzobispado confirma que Alfredo Soiza-Piñeyro deja ministerio sacerdotal, Emol.com, 04.30.2013


Archbishop Edgardo Gabriel Storni

Santa Fe de la Vera Cruz archdiocese

Resigned as archbishop in October 2002 at age 66, following published reports of his abuse of young men and boys. Sentenced in December 2009 to eight years in prison for the sexual abuse ("abuso sexual agravado") of seminary student Rubén Descalzo in 1992. His conviction was overturned in 2011. Died 2/20/2012.

Detailed Summary

In 1992, an 18-year-old seminarian, Rubén Descalzo, told a Santa Fe parish priest named Father José Guntern that Storni had sexually assaulted him. Guntern sent Storni a letter urging him to realize "the seriousness of your actions." Guntern soon was interviewed by Mendoza co-adjutor archbishop José María
Arancibia, who in 1994 conducted a seven-month investigation of Storni at the Vatican's request. Although a local newspaper, Rosario/12, reported the existence of the inquiry in late 1994, the church's determination was not made public, media interest apparently faded, and Storni remained archbishop.

"Arancibia pidió perdón a los seminaristas abusados," by Roxana Badaloni, Los Andes, 8.18.2002

Storni, un obispo al borde del desempleo, by Pablo Feldman and Desde Rosario, Página/12, 9.08.2002

Sex Abuse Allegations Rock Bastion of Catholicism, by Leslie Moore, Globe Correspondent, 9.15.2002

Justice Department Opens Criminal Investigation of Archbishop Storni, by José Enrique Bordón, La Nación, 8.28.2002 [Translation] en Español

Phoenix AZ (USA) diocese

San Antonio TX (USA) archdiocese

Los Angeles CA (USA) archdiocese

Thành-Phô Hô Chí Minh (Viet Nam) archdiocese

Owerri (Nigeria) archdiocese

Buenos Aires archdiocese

American. Accused 2008 of sexual abuse 1982-83 at Sacred Heart grammar school in Prescott, Arizona as teacher and coach. Phoenix diocese investigated; referred case to Claretians whose review board found allegation credible, i.e. possible. Suttle denies. Bourgade Catholic High School in Phoenix 1988-98; Director of Lay Mission Helpers for the archdiocese of Los Angeles, 2001-2002; Vietnam missionary 2002; principal of Sacred Heart 2006-2008. In residence IHM parish in San Antonio TX Summer 2008. Assigned in 2010 to direct HS in East Nigeria. As of August 2013, Suttle was working in Buenos Aires, a member of the Claretian's new UN team. In response to a news conference in Chicago by the US-based Survivors Network of Those Abused by Priests, a Claretian official stated that Suttle "has been removed from any ministry with children and assigned internal work for the order." The official said that Suttle is working under the supervision of a monitor in Buenos Aires.

Suttle Assignment in Los Angeles Archdiocese, 2002 Official Catholic Directory

Community Notification Statement: Bro. Richard Suttle, CMF, Catholic Sun, 12.18.2008

Group: Diocese Didn't Inform Public about 2 Accused Abusers, Arizona Republic, 1.28.2009

Accused of Child Abuse Religious Teacher Moves to S.A., Express-News, 2.05.2009

Claretians East Nigeria Province Newsletter, 2.15.2012

Newsletter of the Claretian Ministry at the United Nations, Vol.1, Issue 1, 6.2013

Accused Cleric Sent to Argentina by Chicago-based Order, by Manya Brachear Pashman, Tribune, 8.02.2013

Rev. Avelino Trecco

Córdoba archdiocese

Tucumán archdiocese

Diocesan
Sentenced in 1983 to eight years in prison for the 1982 murder of a boy who he had molested. The Church reportedly said that he was a "victim of defamation." While in jail he celebrated Mass and gave confession to Catholic youth. In 1986, after three years in jail, he was released and put
in charge of the chapel of Nuestra Señora de la Caridad in Yerba Buena, in the archdiocese of Tucumán, then headed by Archbishop Horacio Alberto Bózzoli.

Trecco's crimes were recounted in a 2011 book, Cinco curas, confesiones silenciadas [Five Priests: Silenced Confessions], written by five ex-priests of Córdoba. One of the co-authors, Elvio Alberione, had been a seminarian with Trecco at the major seminary in Córdoba. He writes that Trecco was accused of molesting minors as a seminarian. Alberione reported him to the Córdoba archbishop, Ramón Castellano, but Trecco was ordained nonetheless.

Pero igual fueron sacerdotes, by Sergio Carreras, La Voz Ciudadanos, 9.25.2011

"Lo más grave es querer ocultar el delito", by Redacción La Voz, La Voz, 9.25.2011

Unnamed Priest, F.D.P.

Montevideo (Uruguay) archdiocese

Buenos Aires archdiocese

Little Work of Divine Providence / Don Orione

In June 2013, an Argentine priest was accused of sexually abusing a mentally disabled 19-year-old at Cottolengo Don Orione, an all-male facility in Montevideo, Uruguay, affiliated with Pequeña Obra de la Divina Providencia (Little Work of Divine Providence), a Roman Catholic organization that is based in the city of Buenos Aires. The alleged victim lived on the floor of those considered "most vulnerable." His grandmother and mother filed a criminal complaint against the priest, who reportedly was sent back to Argentina. News reports did not give the accused priest's name. Workers at the the Montevideo facility suspect that others may have been abused, including a young man with a speech impairment. The facility houses 200 patients with severe mental and physical disabilities, some abandoned by their families.

Investigan supuesto abuso de sacerdote a joven discapacitado, Subrayado, 6.19.2013

Investigan a sacerdote argentino por abuso a discapacitados del Cottolengo Don Orione, Causa Abierta, 6.19.2013

Los más perjudicados, Monte Video, 6.19.2013

Scranton PA (USA) diocese

Ciudad del Este (Paraguay) diocese

Society of
St. Pius X

Argentine. Attended seminary of the traditionalist society of St. Pius X (SPPX) at Our Lady of Co-Redemptrix in La Reja, near the city of Moreno in the province of Buenos Aires. Accused of molesting a seminarian there. Left Argentina. Ordained in 1989 into the Society of St. Pius X in Winona MN. Expelled in 1997 for "plotting a new religious order" and for "molesting a seminarian." Obtained faculties in the Scranton PA diocese and founded another Tridentine Rite group called the Society of St. John in 1998. Scranton Bishop James Timlin permitted the SSJ to teach and live at a boys' boarding school, St. Gregory's Academy in Moscow PA. Urrutigoity was accused in 2002 of sleeping with and providing alcohol to boys at the school and of sexually assaulting an 18-or-19 year-old recent graduate. The society was suppressed and banned by Scranton Bishop Joseph Martino D.D. in 2004. Urrutigoity and his group relocated to the diocese of Ciudad del Este, Paraguay. According to the Scranton Diocese, Bishop Martino urged Bishop Rogelio Ricardo Livieres Plano of Cuidad del Este not to incardinate Urrutigoity, describing him as "posing a serious threat to young people." As of August 2012, however, and perhaps earlier, Urrutigoity was vicar general (effectively, the second in command) of the Ciudad del Este diocese. Urrutigoity's high rank was first conveyed to the English-language media in March 2014 by Bishopaccountability.org. In June 2014, a reporter confronted the priest, leading to extensive media coverage worldwide. In July 2014, Urrutigoity was removed from his post, and in September 2014, Pope Francis removed Livieres from his Bishopric.

Special Reports: Catholic Bishops and Sex Abuse, Dallas Morning News, 6.12.2002.

Pennsylvania Bishop Suppresses Local Traditionalist Priestly Society, Catholic News Service [Scranton PA], 12.01.2004

Suppressed Society of Priests Surfaces in South America, Critic Faults the Diocese of Scranton, by Tom Kane, The River Reporter, 3.09.2006

Palpitations, by Horacio Verbitsky, Página/12, 2.08.2009 [Translation] en Español

Paraguayan Bishop Harbors Pedestry Cult of the Society of St. John, by Mike Ference, Examiner, 9.14.2009

Priest Accused of Abuses Officiates Mass, by the Hernandarias Correspondent, Crónica (Paraguay), 8.16.2012 [Translation] en Español

Members of the curia, diocese of Ciudad del Este, Paraguay [See screenshot taken 9.03.2013]

Diocese issues clarifying statement on accused pedophile Pike priest, Pocono Record, 3.15.2014

Statement Regarding the Status of Reverend Carlos Urrutigoity, The Diocese of Scranton, 3.15.2014

Dear Pope Francis, To Know Is Not The Same As To Do, by Rod Dreher, The American Conservative, 3.24.2014

EXCLUSIVE: After US sex abuse scandals, an accused priest rises again in Paraguay, by Will Carless, Global Post, 6.03.2014

"No voy a pedir perdón mientras no se retracte de lo que dijo de mi sacerdote," abc.com, 06.07.14

Fiscalía investigará si aparecen denuncias, abc.com, 06.07.14

El padre Urrutigoity es "perseguido," abc.com, 06.09.14

Reports: Vatican Fires Paraguay Priest Accused Of Alleged Abuse, by Will Carless and Alex Leff, Global Post, 7.29.14

Papal delegation suspends ordinations in Paraguay diocese, Catholic World Report, 7.29.14

Pope Sacks Paraguayan Bishop Accused of Protecting Abuser Priest, Reuters, 9.25.14




Rev. Aníbal Valenzuela
Puerto Iguazu diocese
Diocesan
Valenzuela was first the subject of multiple civil complaints of sexual abuse in Eldorado, a city in the province of Misiones. After "six years of proceedings," he was removed from ministry in November 2007 by Puerto Iguazú bishop, Marcelo Martorell, but not before he had become parish priest of Santa María del Yguazú (also in Misiones province). Parishioners there demanded his removal. Martorell professed his commitment to "protecting those who are weakest." During the six years of proceedings, the complaints mounted; Martorell attributed the delay to his predecessor, Bishop Joaquín Piña. It was during Piña's tenure that Valenzuela worked in Eldorado.
El obispo Martorell suspendió a un cura denunciado por supuesto abuso, Misiones Online, 11.02.2007
Rev. Carlos Vece
Santa Fe de la Vera Cruz archdiocese
Hijos de la Inmaculada Concepción (Sons of the Immaculate
Conception)
Accused in 2000 of sexual abuse, corporal punishment, and psychological abuse of two boys, ages 5 and 15, at Colegio Concepcionista San Cayetano, in the province of Santa Fe, where Vece taught and ministered. Several additional complaints of alleged abuse were made by other parents of children at the school. Vece's death in late 2000 apparently ended the criminal investigation of the allegations against him. He reportedly was a disciple and close friend of the Archbishop of Santa Fe, Edgardo Storni. His alleged crimes were recounted in Nuestra Santa Madre [Our Holy Mother] by Olga Wornat.
Nuestra Santa Madre [Our Holy Mother] by Olga Wornat [Vece is covered in Chapter 9]
Rev. Mario Yulán
San Isidro diocese
Diocesan

Accused in 2007 of sexually abusing an 18-year-old at San Juan Bautista parish in General Pacheco, Tigre. The 18-year-old said he also had been abused by Rev. José Antonio Mercau, who Yulán replaced as pastor in 2005 after Mercau was accused of sexually abusing five boys [see more].

In 2007, newspapers indicated that Yulán was removed from the parish after the allegation became public. In 2009, Yulán was assigned to the parish of Our Lady of Perpetual Help in the town of Rincón de Milberg, diocese of San Isidro. In August 2013, the San Isidro diocesan website listed Yulán as being outside the diocese, in Santiago del Estero in northern Argentina. But in December 2013, Yulán was back in ministry in San Isidro, assigned by Bishop Oscar Ojea to head the parish of María de Caná in Martínez.

"Te amo mucho, mucho...," Página/12, 7.22.2007
Note: This database provides convenient access, for law enforcement and other interested persons, to the names of all Catholic clergy from or in Argentina accused publicly of sexually abusing children and/or vulnerable adults. Links are provided to the publicly filed court documents and mainstream media articles that are the sources for this database, and a factual summary of the allegations is provided for each accused person. Unless the person has been convicted, the Database of Publicly Accused Priests does not state or imply that individuals facing allegations are guilty of a crime or liable for civil claims. For more information on our approach, see the posting policy for our US database.
Last updated February 8, 2015.