Runaway Priests [See a list of articles in the series.]
Hiding in Plain Sight
Who are the Salesians of Don Bosco?

Dallas Morning News
June 20, 2004

Mission

The order describes itself on its Web site as "an international organization of men dedicated full time to the service of young people, especially those who are poorer and disadvantaged."

The reason

Poor children are "more impressionable, more vulnerable and often exposed to grave danger thus making them easy victims of injustice."

Size

The order says it has about 13,500 priests and brothers in 128 countries. That makes it the third largest in the world, behind the Jesuits and the Franciscans, though its presence in the United States is relatively small.

Activities

The order operates schools, youth centers, camps, residences and parishes.

History

It was founded in the 1850s by the Rev. Giovanni Bosco, an Italian priest and teacher who has since been declared a saint.

Current leader

The Rev. Pascual Chávez, a Mexican who formerly led one of the order's provinces in Mexico. He kept an accused priest on duty during his tenure there.

Web page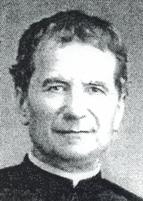 Giovanni Bosco, founder of the Salesians
Salesians say
Some leaders of the order have spoken out on clergy abuse and criminal justice in recent years:
"Pedophilia is a sickness, and those with this sickness must leave the priesthood. But we must not move from this to remedies that are non-Christian. ... We must ask: Where is Jesus in all this? For me it would be a tragedy to reduce the role of a pastor to that of a cop. ... We are totally different, and I'd be prepared to go to jail rather than harm one of my priests. We must not forget that we are pastors, not agents of the FBI or CIA."
Cardinal Oscar Rodríguez, at a 2002 news conference in Rome. He heads the Archdiocese of Tegucigalpa, Honduras, and is a prominent candidate to succeed Pope John Paul II.
---
"The demand that a bishop be obligated to contact the police in order to denounce a priest who has admitted the offense of pedophilia is unfounded. Naturally civil society has the obligation to defend its citizens. But it must also respect the 'professional secrecy' of priests."
Cardinal Tarcisio Bertone, in a 2002 interview with 30 Giorni, a Catholic publication in Italy. He heads the Archdiocese of Genoa, Italy, is a top official of the Vatican's Congregation for the Doctrine of the Faith, and served on the panel that revised U.S. bishops' policy on abuse.
---
"The issue of child sexual abuse has assumed enormous proportions and has great significance for the Church in general and for religious congregations. ... We do ourselves and the Church irreparable damage by claiming ignorance on this subject at the present time."
The Rev. John Horan, a Salesian leader in Ireland, in written remarks to a seminar for clergy in the late 1990s