Charges

By Mike Vogel
Idaho's NewsChannel 7
March 3, 2005

BOISE — A local Catholic deacon will be going to federal prison Wednesday on child pornography charges.

Robert Howell plead guilty to the possession of child pornography charges back in November after being investigated by the FBI.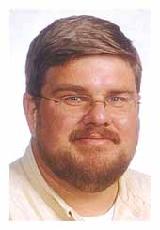 Robert Howell is going to prison for 18 months for possession of child pornography.



He was sentenced in January to serve 18 months in federal prison in Lompoc, Calif.

The local Catholic Diocese started its own investigation as soon as it learned the FBI was investigating.

Howell is a deacon in the Catholic Church, though he isn't currently practicing.

Howell was under investigation by the FBI for visiting child porn websites while he was at work at the Casey Family Programs.

He reportedly worked with youth while at the Casey Family Programs.

But Catholic officials say he was never in contact with youth while at Saint Mary's.

"Our bishop takes a very strong line with respect to pornography. Our policy says pornography is strictly prohibited, is a violation of ethics for an ordained person to be involved in that sort of situation," said Bobbi Dominick, Catholic Diocese.

Idaho's Catholic bishop will be delivering a statement to Saint Mary's parish on Sunday in which he will be detailing what happened and outline the steps the church has taken to deal with all types of abuse.