Teacher Accused of Abuse

By Sarah Greenblatt
Courier-Post [New Jersey]
April 12, 2006

http://www.courierpostonline.com/apps/pbcs.dll/article?
AID=/20060412/NEWS01/604120393/1006

A veteran teacher and golf coach at Gloucester Catholic High School has resigned amid allegations that he sexually abused a student two decades ago.

Gerald Scharff, 63, stepped down after a Gloucester Catholic alumnus reported he was subjected to "inappropriate touching" in the mid-1980s, said Andrew Walton, spokesman for the Diocese of Camden.

Scharff quit upon learning that he had been placed on administrative leave pending a review by a diocesan review board, Principal John T. Colman said in a letter to parents and guardians of Gloucester Catholic students.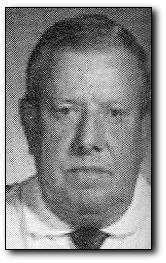 Gerald Scharff


In his letter, dated Monday, Colman urged parents to discuss the matter with their children and report any inappropriate activity they may have experienced.

Scharff did not return calls seeking comment, but those who know him described him as a dedicated coach and mentor.

"When I first heard about it, it was a shock. I couldn't believe it, that there was any way it was possible," said Chris Bonner, a senior captain of the Gloucester Catholic golf team. "I've known him for four years and that thought never even crossed my mind . . . I think he's a good man and my opinion of him hasn't changed."

The allegations surfaced after the sister of an alumnus alerted Colman in January that Scharff abused her brother and another boy in the 1980s, Walton said.

Colman reported both matters to a diocesan liaison, who in turn advised the Camden County Prosecutor's Office, Walton said.

Although the tipster's brother declined to make any allegations, Walton said, the liaison reached out to the other alleged victim, who responded with a letter describing the abuse.

The liaison forwarded the victim's allegations to the school on April 4, according to Colman's letter to parents.

"Out of caution and concern for the well-being of young people, we report all of these cases," Walton said, adding that the diocese alerts law-enforcement authorities whether or not allegations involve recent incidents.

Parents of current students are notified, Walton said, "to allow any other instances of abuse to come forward."

The lack of specific information about the offense and the fact that no specific crime has been identified make it impossible to determine any effect of a statute of limitations, said Capt. Richard Minardi, spokesman for the Camden County Prosecutor's Office.

Scharff taught math and social studies at the school and served as athletic director from 1979 to 1999, Walton said.

Steve DeVito -- a golf pro at the Beckett Golf Club in Woolwich, where Scharff works as a part-time clerk -- said his friend and colleague is not handling the allegations well.

"It's absolutely a shock to me and to Gerry," said DeVito, who has known Scharff since 1982.

Calling Scharff "very well-respected," DeVito said he cared deeply about his team.

"He would go out of his way to do anything for his players. That's why it's such a shock to me that it's coming out 20-some years later," DeVito said.

The allegations angered some students.

"He is a good guy," 10th-grader Tad Wirbick said, demanding that a reporter stop soliciting comments about the allegations or Scharff's resignation.

Wirbick is a member of the golf team that Scharff had coached since 1977, accruing a record of 356-218-9.

Beth Quinn, the school's field hockey coach, has taken over as golf coach. She declined comment Tuesday.

Joe Nastasi, 41, graduated from Gloucester Catholic in 1982 and played on the golf team while Scharff was coach. Nastasi also is the stepfather of P.J. Tighe, a junior who is the No. 2 golfer for Gloucester Catholic this year.

Asked whether he hesitated to have his son play for Scharff, Nastasi replied: "I have four children and they come first. You would never put them in a harmful situation. I never had any reservations."

Nastasi described Scharff as the kind of person who was "always there for you as a teacher and a coach."

He said he emphasized to his son that the reports about Scharff are only accusations and that nothing has been proved.

"I told my son he can only go by his understanding of Gerry and what Gerry's done for him and what our own experiences were with him, and they were good," Nastasi said.

"It's been very hard on the kids" on the golf team, he added. "But kids are resilient, and I told my son to come out and play the best he can because that's what Gerry would want."

Staff writers Aaron Bracy, Jim Walsh and Phil Anastasia contributed to this report. Reach Sarah Greenblatt at (856) 486-2457 or at sgreenb@courierpostonline.com