SNAP Founder Says Chet Warren Remains a Threat

By Seamus McGraw
Court TV
May 9, 2006

http://www.crimelibrary.com/news/original/0506/0901_chet_warren.html

Toledo, Ohio (Crime Libarary) — He was dismissed from his order a decade ago, and though Chet Warren has never been formally expelled from the priesthood, he has been barred from performing any of his clerical duties within the Toledo Diocese. In an almost unprecedented step, the Bishop years ago denounced him from the pulpit, and the church has even gone so far as to warn parochial school principals last year to steer clear of a tutoring service run by a woman with links to him. In the years since the allegations against him first surfaced, he has been the subject of news articles, and even a casual search of the Internet turns up an armload of stories and blogs detailing three decades of allegations of his sexual abuse of children.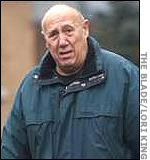 Chet Warren



In short, the man who still calls himself Father Chet Warren, and who still enjoys the support of many in the diocese, may well be the most heavily publicized suspected pedophile in Ohio, perhaps even the country. Warren, who is living in enforced retirement in Sylvania, Ohio, could not be reached for comment

And yet, his name does not appear on any Megan's Law list, and there is little the law can do to monitor his whereabouts or curtail his dealings with children because, despite the allegations against him, Warren, shielded by the statute of limitations, was never convicted of any of the offenses.

It is arguable that given his high profile, a profile that gained even more notoriety when allegations surfaced linking him to a cabal of priests who accused of using ritual and elements of Black Magic in the abuse of children, that even if Chet Warren had been tried and convicted, there is little more that authorities could do to protect the community.

In all likelihood, had he been convicted of the crimes, allegations that have even led the church to label him as a "known" child molester, he would, one day, have been released from custody. Had he been placed on a sex offender's registry afterwards, it would hardly generate more public attention or more discussion about the details of his alleged crimes.

But there are some who believe that a trial and conviction would have done far more to protect the community than all the publicity that Chet Warren has received.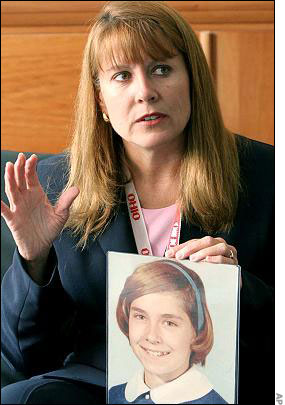 Barbara Blaine



Barbara Blaine, the woman who first identified Warren more than a decade ago as the priest who abused her when she was a 13-year-old girl and who founded Survivors Network of those Abused by Priests and other church leaders, is one of them.

The way Blaine sees it, the fact that the allegations against Warren, though the church deemed them credible, are still just allegations, means that Warren can still to some degree escape scrutiny. She cites the church's warning to its principals last year after it was learned that he had, at least for a time, shared an address with a retired teacher who was offering a tutoring program. Though the woman later claimed that she taught her students exclusively in a local library, Warren, in a letter endorsing the teacher, wrote that she had taught for years in her home and that he had on several occasions observed her doing it. A investigation by the local child protective services agency stalled when neither the teacher nor the parents of any of her students would agree to cooperate, and no recent complaints have been lodged against Warren.

All the same, "if his name had been on a Megan's Law list a year and a half.... or two years ago people would have been warned.... that there's a sexual predator residing at the address where people were taking their children for tutoring," Blaine said.

But more to the point, she said, is the fact that because he was never convicted of an offense, he was never forced to undergo treatment, and neither he nor the supporters who continue to surround him, have ever had to come to terms with what she believes is his predatory nature. And that, she contends, is a danger.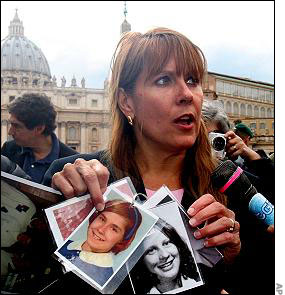 Barbara Blaine at Vatican



"We know that child molesters never stop," Blaine said. "And the fact that he has surrounded himself with people who don't believe that he's a child molester means that people won't be taking precautions around him, and they will allow him access to children."

"It would be very different if he were in an environment where he had gone through sexual predatory treatment and he knew what his triggers were and he was actively working to prevent any recurrences of his sexual acting out," she said. "But unfortunately not only has he not had treatment but he's surrounded by people who are joining in his denial, and that's why I think he poses a risk."