Port Barre Police Clear Father " Nicky" Trahan of Theft

KATC
October 13, 2006

http://www.katc.com/Global/story.asp?S=5514366&nav=menu209_1

The Port Barre police department has dropped all charges against Father Nicky Trahan. The Chief says the Diocese isn't cooperating.

Trahan was accused with his secretary of stealing more than 64,000 dollars from sacred of heart of Jesus church. However, none of the witnesses are cooperating. KATC's David D'aquin has more on the surprising twist.

Port Barre police department believes that the door has been shut on any further investigation of father Charles Nicholas Trahan by a more powerful organization.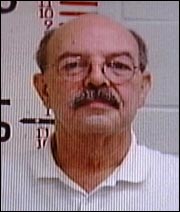 Charles Nicholas Trahan


Port Barre police Chief David Richard says it was the diocese of Lafayette who asked his department to investigate missing funds from the Sacred Heart of Jesus church.

Now he says the diocese has become uncooperative.

"The people that we're trying to protect in this crime, we've gotten the least amount of cooperation from."

The police chief says people at the Diocese refused to be interviewed by police as they investigated father Nicky Trahan and former secretary Ramona Speyer.

Speyer's 84-counts of felony theft remain but Trahan will have charges against him dropped.

"There was some discrepancy in father Trahan's placement within this whole matter."

The police chief will bring his findings to the district attorney's office Monday. And let the da decide if he'll pursue charges against the priest, but the Port Barre PD won't investigate any further.

"Now's the time for all of us to pull together, gander our resources and do what we have to do as a community to move forward."

The Lafayette Diocese denies it was uncooperative. A spokesman says the diocese started the investigation which led to the arrest of the secretary.

In a statement to KATC, the Diocese attorney says, quote. "Based on the results of the investigation, indicating the lack of wrongdoing, the diocese is pleased and believes that Nicky Trahan should be restored in his reputation and good name to his community and to his ministry at Sacred Heart."

According to the attorney, the priest should return to Sacred Heart church this weekend for services.