Nun's Slaying Still Amazes Author

By Bill Eichenberger
Columbus Dispatch [Ohio]
November 1, 2006

http://www.columbusdispatch.com/features-story.php?story=dispatch/2006/11/01/20061101-G1-03.html

In April 2004, religion editor David Yonke was tipped off by a Toledo Blade colleague to a story that every newspaperman dreams of — and hopes never to experience.

A Roman Catholic priest was about to be arrested in the 1980 slaying of an elderly nun.

A cold case was about to become very warm.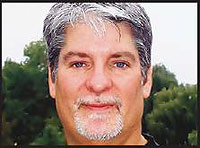 David Yonke



The ensuing trial and conviction of the Rev. Gerald Robinson for the murder of Sister Margaret Ann Pahl propel the new Yonke book, Sin, Shame, & Secrets: The Murder of a Nun, the Arrest of a Priest, and Cover-up in the Catholic Church.

"The truth really is stranger than fiction in this case," Yonke wrote recently in an e-mail exchange with The Dispatch.

"If I had written this book as a novel and shopped it around to publishing companies, the editors would have dismissed it as too far-fetched to believe.

"Even after working on this case for more than two years, there are times when I still shake my head in amazement."

Q: How did Father Robinson behave in court?

A: He seemed to have two personas — one before the jury came into the courtroom, when he would chat quietly, smiling and joking, with his small group of supporters. And then, as soon as jurors entered the room, he would become stonefaced, completely unemotional and detached from the proceedings.

One of the jurors told me that it bothered her that Father Robinson never showed any reaction when they showed slides of Sister Margaret Ann Pahl's bloody corpse on the . . . Smart Board. Even if he didn't do it, the juror said, he could have showed some compassion for the elderly nun killed in such a brutal fashion.

Q: Did the prosecution's decision not to provide a motive hinder your storytelling?

A: The lack of a clear motive makes the book more interesting because I was able to present different theories presented in and out of the courtroom by those involved in the case, and then let readers draw their own conclusions.

For example, one of the most compelling and bizarre aspects of this story is the possibility that Sister Margaret was killed in a satanic ritual. I spoke to experts who consulted with the prosecutor's office about this, saying it was a "classic textbook case" of a satanic killing, but the state chose not to present that motive in court, because it would be too much for some jurors (to handle) and was not essential to get a conviction. A wise move, I might add.

Q: You remain an impartial chronicler throughout the book. Did you want to discuss your theories?

A: I was determined to be objective in my reporting, putting the facts, the evidence and the experts' opinions in there; and not letting myself get in the way.

I'm just the messenger. I don't think readers care that much what I think about it.

Q: Did it help your story that Robinson was convicted of murder?

A: Yes, it definitely helped my story. . . . I am glad the death penalty was not applicable, because it would have made a complicated case that much more difficult, especially for the jurors. I might add that I never wished him to be convicted for my book's sake; my main concern was that justice was served. If he were innocent, I would not want him to be wrongly sentenced to prison.

Q: Did such a brutal case shake your religious convictions?

A: Some of the material for this book was very disturbing, and it's not just the abuse and the crimes but the way some religious leaders (in Toledo) helped cover them up. So my faith in institutional religion is a little shaken, but my faith in God is not affected at all.

Q: The Catholic Church has taken a publicrelations beating in recent years. How should people read your book?

A: I think people should realize that 98 percent of Catholic priests are devoted servants of the Lord and are doing good works every day that don't get any publicity or make the newspapers. But I also think they should be skeptical of the church's hierarchy and hold them to their pledge to be more transparent.

beichenberger@dispatch.com