Bishop Works to Regain Trust after Pedophile Priest

By Trevor Wilhelm
Canada.com
November 2, 2006

http://www.canada.com/topics/news/national/story.html?id=89dad163-d65e-4b6b-a7f6-d73f3e40c990&k=58039

Windsor, Ont. - A former bishop in southwestern Ontario allowed a pedophile priest to continue ministering despite a complaint of sexual abuse in 1989, says the current bishop of the London diocese.

Charles Sylvestre should've been pulled out of public ministry after then-bishop John Sherlock learned of the allegation involving a young girl, Ronald Fabbro said.

Instead, Sylvestre was sent briefly for alcohol abuse counselling and put back to work ministering to Roman Catholics in the diocese, which covers the counties Middlesex, Elgin, Norfolk, Oxford, Perth, Huron, Lambton, Kent, and Essex.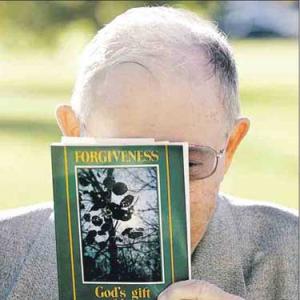 Rev. Charles Sylvestre.
Photo by The Canadian Press


It wasn't until 1993, when another of Sylvestre's victims complained to the diocese that Sherlock forced the priest to retire, Fabbro revealed for the first time during an interview with the Windsor Star.

"From our perspective now, I don't think we understood what the risks were," Fabbro said.

"If this happened today, it wouldn't have happened that Father Sylvestre would go back into ministry (after the first complaint)."

Fabbro, the current bishop in the London diocese, has been front and centre in seeking ways to overcome the scandalous legacy of the priest, who pleaded guilty to criminal charges for sexually abusing 47 girls from 1954 to 1986.

Sylvestre, 84, is currently serving a three-year prison sentence.

Shortly after the retired priest's guilty plea in August, Fabbro went to St. Ursula's church in Chatham, Ont., where much of the abuse occurred, and apologized. He had his apology, in which he pledged to end "the scourge of sexual abuse," read in every parish in the diocese.

His priority is to change the culture of secrecy that allowed Sylvestre to continue preying on young girls after victims complained to nuns, priests, police, parents, and the bishop over the decades, Fabbro said. He wants to create policies to ensure it never happens again.

"There has been a betrayal of trust, and people are going to have to see the results to build that up again," Fabbro said.

Carol Ann Mieras, the victim who approached both Sherlock and Chatham police in 1989, is one of those people.

Sylvestre's abuse, which started in 1975 when she was nine, included touching and fondling her, she said. He would pull her out of school and take her to the church under the guise of helping her to practice reading.

"It's more hope and accountability than there has been, but I'm not sure they still don't want to continue to bury abuse by priests," said Mieras, 40.

The diocese has no official record of complaints against Sylvestre until 1989, Fabbro said.

"In 1989 a victim came forward. The police didn't lay charges. It was on that basis that Bishop Sherlock didn't remove the priest from ministry."

Sherlock wouldn't confirm he knew of Sylvestre's abuse but didn't dispute Fabbro.

"I don't remember the dates, but anything Bishop Fabbro has to say on the issue, I would subscribe to," said Sherlock. "Whatever Bishop Fabbro says, I accept as the legitimate view of things at this stage of history. I've said all I'm going to say."

Sherlock, who retired in 2002, told the Chatham Daily News in November 2005 he had looked into one sexual abuse allegation against Sylvestre but dropped the matter because it didn't seem that serious.

Diocese spokesman Ron Pickersgill said Sylvestre was sent away for alcohol treatment in 1989, but sparse records don't reveal whether he received other counselling. It's unclear how long Sylvestre's treatment lasted. But when it ended, he went back to work, as a chaplain at Hotel Dieu Hospital in Windsor, Ont.

Then in the early 1990s, Irene Deschenes went to the diocese with her story of being sexually abused in the 1970s by Sylvestre, who later presided at her wedding in 1983. She wrote a letter to the diocese newsletter talking about her "healing journey." It appeared in the same issue as the announcement for Sylvestre's retirement.

Deschenes also talked to Sherlock and another high-ranking priest. She said she was offered counselling, but the diocese did little to address the issue publicly or find other abuse sufferers.

Other victims say they told church authority figures about Sylvestre's abuse as far back as 1954.

One lawsuit, filed for a victim whose identity is protected by a publication ban in the criminal case, claims the late John Cody, bishop from 1950 to 1963, the late Gerald Carter, bishop from 1964 to 1978, and Sherlock, who took over in 1978, knew about Sylvestre's abuse of young girls during their stints as head of the diocese. The claim has not been proven in court.

The suit goes as far as saying Sylvestre confessed to the bishops, an allegation Sherlock refused to discuss.

"How likely is it that there was a police investigation of one your priests for having sexually assaulted girls in your parish, and the bishop didn't know about it?" said lawyer Barbara Legate.

Fabbro pointed out how the diocese's practice has changed.

"As soon as we get the accusation, if it involves a minor, we report it to Children's Aid," he said. "And once we get an accusation against a priest, we remove him from ministry until the investigation is complete."

Fabbro recently met in Rome with Cardinal William Levada, head of the body overseeing Catholic doctrine, and asked the church hierarchy to defrock Sylvestre. The Vatican asked for a detailed history of Sylvestre's abuse, which the diocese is compiling, to help in its decision.

Fabbro also raised the sex abuse issue at a meeting of the Canadian Conference of Catholic Bishops in October.

Each diocese is autonomous, but "a clear message was expressed at the meeting that we as bishops need to be working together to show our people that we're taking this seriously," Fabbro said.

twilhelm@thestar.canwest.com