Police Seek Longtime Pastor Accused of Abuse
Calvary Chapel: the Teen Says a Clergyman-Coach Fondled Her at the Church

By Megan Holland
Anchorage Daily News
November 15, 2006

http://www.adn.com/news/alaska/story/8411081p-8305881c.html

Police were hunting Tuesday night for a longtime Anchorage pastor and high school softball coach who has been accused of sexually abusing a 15-year-old girl.

Dwight Donald Greene, 50, was wanted on a felony warrant for four counts of second-degree sexual abuse of a minor. Police said Greene had been "evading" them for more than a day.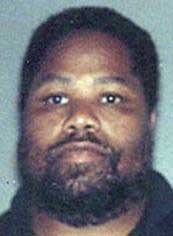 Dwight Donald Greene


Greene's lawyer, though, said his client is not guilty of the charges. He said Greene is not hiding and court papers have been filed in an effort to kill the warrant.

He would not say where his client was Tuesday night.

Greene is accused of fondling a teen who was a member of his small congregation at Calvary Chapel of Anchorage in the 1800 block of West Northern Lights Boulevard.

Nobody from Calvary Chapel immediately returned phone calls Tuesday afternoon.

The abuse began in May and continued until October, when the girl told a friend, who told her guardian, according to the police complaint filed with prosecutors. The incidents occurred at the church and other places, police said.

"I hate going to church now and Bible study," the girl wrote in her diary, according to the police complaint.

Police detective Dawn Neer said police believe there may be other victims in Anchorage. Neer wants anyone that may have also been a victim to contact police at 786-8900 or call Crime Stoppers at 561-STOP.

Greene has been the assistant girls softball coach at Bartlett High School for the past three years, said Don Brooks, the softball director for the Anchorage Sports Association. Greene is also the owner of Instant Imprints, a small printing company in the 400 block of West Benson Boulevard.

Brooks was surprised to hear about the warrant and said he did a background check on Greene before he became a coach, which is standard practice. Greene has no criminal history and passed the test.

"Color me skeptical," said Greene's lawyer, Steve Wells. He said the 15-year-old is not telling the truth. "She's a juvenile delinquent," he said.

"He's been a pastor for 15 years, married for 30 years. He has two almost grown children. He has operated and owned his own business in the community.

"We built our system upon the belief that everyone is innocent until proven guilty. At this point, all we have are the accusations of one person."

Greene was described by police as a black male, 6 feet tall, 240 pounds, with black hair and brown eyes. Police want anyone with information about his whereabouts to contact them.

Daily News reporter Megan Holland can be reached at mrholland@adn.com.