Priest's Death Affects Suits
Abuse Lawyers Didn't Depose White

By Eric Gorski
Denver Post [Colorado]
November 17, 2006

http://www.denverpost.com/technology/ci_4681018

As lawyers suing the Denver Roman Catholic Archdiocese prepare to press forward without a star witness, the archdiocese's chief legal counsel says the death of defrocked priest Harold Robert White is "symptomatic of the injustice" of allowing lawsuits involving decades-old events to proceed.

White, the subject of more than two-dozen lawsuits against the archdiocese, died last week of an apparent heart attack at age 73 while vacationing in Cancun, Mexico, with a Denver priest who was a longtime friend.

In an e-mailed response to a question about the legal implications of White's death, archdiocesan legal counsel Charles Goldberg noted the archdiocese has settled some of the lawsuits involving White, who is accused of child sexual abuse stretching over two decades.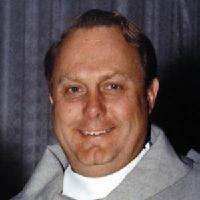 Harold White
Photo by The Post / John Prieto



"In the cases that have not settled, all parties have now lost Bob White's testimony," Goldberg said. "His death is symptomatic of the injustice of permitting lawsuits to go forward involving events, as in these cases, 30 to 50 years later."

Four settlements were announced last week in lawsuits involving White and another deceased priest, Leonard Abercrombie, and more deals are in the works.

"The Archdiocese continues to believe the answer to caring for the plaintiffs is not in the past, but in current efforts to reach out and help each and every individual involved in these matters," Goldberg said.

Two teams of lawyers are suing the archdiocese, and neither had sought a deposition from White, a step available under Colorado civil procedure rules.

Tom Roberts, a Denver attorney representing 12 White plaintiffs, said special permission to depose White early was not sought because there was no indication he was in danger of dying soon.

He said his clients - who named White as a co-defendant - will now likely seek to name White's estate instead.

Roberts said if any delay in justice exists, it is the result of "the church's inactivity and refusal to come forward at the time this conduct occurred."

Another attorney suing the archdiocese, Jeffrey Herman of Miami, sounded a similar theme: "What the archdiocese is saying is their coverup worked. ... Now that Father White is dead, they can avoid his testimony."

The archdiocese is seeking to dismiss the lawsuits, arguing the statute of limitations has expired. Plaintiffs' lawyers claim the statute can be extended because the archdiocese fraudulently concealed what it knew about White or because the plaintiffs only recently realized injuries caused by the abuse.

E-mail: egorski@denverpost.com