US Court Bid to Make Irish Church Pay for Priest's Abuse

By Ralph Riegel
Irish Independent
November 20, 2006

http://www.unison.ie/irish_independent/stories.php3?ca=9&si=1727569&issue_id=14911

A Landmark US court case aims to make an Irish archdiocese financially liable for child sex abuse committed in America by an Irish priest.

Senior Irish church figures have been questioned in connection with the case. It is being taken in San Joaquin, Orange County in California.

The case, which centres on paedophile priest Oliver O'Grady, is the first to try to make a diocese in one country financially liable for abuse carried out in another. It lists the Archdiocese of Cashel and Emly as a co-defendant.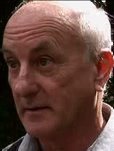 The court action alleges that insufficient action was taken by the Irish diocese and the seminary where paedophile priest Oliver O'Grady was ordained.


To date, the Vatican has strongly resisted any attempt to link abuse in one jurisdiction with church organisations in another country.

Legal experts believe that this action could prove a landmark test case for campaigners determined to tackle the Catholic Church's handling of the child sex-abuse scandal since the 1950s.

The case is being prepared by Los Angeles attorney John Manly and former priest and Benedictine monk Patrick Wall, who is now a legal consultant. It is expected to reach hearing stage in Oakland by next summer.

A film about Oliver O'Grady, the Limerick priest who has been referred to as "the Hannibal Lecter of paedophilia", has been shortlisted for Oscar nomination.

O'Grady was ordained at St Patrick's, Thurles in the Diocese of Cashel and Emly before going to the US where he embarked on a campaign of child sex abuse.

He served seven years in a California jail after his 1993 conviction.

The court action is listed against a US parish and diocese, but also lists the Archdiocese of Cashel and Emly as a co-defendant.

It alleges that insufficient action was taken by the Irish diocese and the seminary where O'Grady was ordained. Both the diocese and the seminary strongly deny the allegation.

In an affidavit, Archbishop of Cashel and Emly Dr Dermot Clifford sets out nine grounds for opposing the action, including: * The archdiocese has never had any direct contact with the plaintiff.

* Cashel and Emly owns no property in California and has no formal employment contact with the US state.

* The seminary stipulated in the legal action is not under the direct jurisdiction of Cashel and Emly.

* The cleric involved in the claims (Oliver O'Grady) was born in Limerick which is not part of the archdiocese.

* While he did attend St Patrick's College in Thurles, this is not under the direct control of Cashel and Emly but rather is operated by trustees.

Archbishop Clifford wrote: "I have been informed of the name of the plaintiff who is identified in this case as John Doe. As far as I have been able to determine, the Archdiocese of Cashel and Emly has never had any contact of any kind with the individual identified in the complaint as the plaintiff John Doe."

Mr Wall insists that, if their action is successful, financial damages can be pursued against the Irish church under existing international conventions.

There is no limit on the damages which San Joaquin's superior court can award.

John Manly and Patrick Wall declined to comment to the Irish Independent about the depositions taken in Ireland over the past month from leading church figures.

Mr Wall described Oliver O'Grady as "truly the scariest man I have ever encountered". His legacy of child sex abuse still haunted parishes in northern California, he said.

"He has one of the wildest sexual appetites for young children of any priest ever - and I use the present tense because it never really stops."

O'Grady repeatedly asked for help for his problems from US church authorities, but without success. He eventually abused 23 young people including a nine-month-old infant.

To date, the Catholic Church has been forced to pay more than €23m to his victims.

The forthcoming Hollywood film is expected to prompt hundreds of victims of other clerics to come forward.

The documentary, 'Deliver Us From Evil', was made by CNN reporter Amy Berg and launched at the Los Angeles Film Festival.

O'Grady (60) now splits his time between Dublin and Thurles, Co Tipperary, where he lives close to the town's Catholic cathedral.

O'Grady fully cooperated in the making of the film.