Advent Is for Abuse Victims, Diocese Says

By Beth Miller
News Journal [Wilmington DE]
December 1, 2006

http://www.delawareonline.com/apps/pbcs.dll/article?AID=/20061201/NEWS/612010367

After decades of silence on the problem of clergy sexual abuse, Catholic Diocese of Wilmington officials on Thursday dedicated the 2006 Advent season to abuse victims and their families.

The announcement came the same day a federal judge granted requests by the diocese and Archmere Academy to dismiss a civil suit by a graduate who said a Norbertine priest there had sexually abused him. And it came two weeks after Bishop Michael A. Saltarelli released the names of 20 priests against whom the diocese had substantiated allegations of abuse.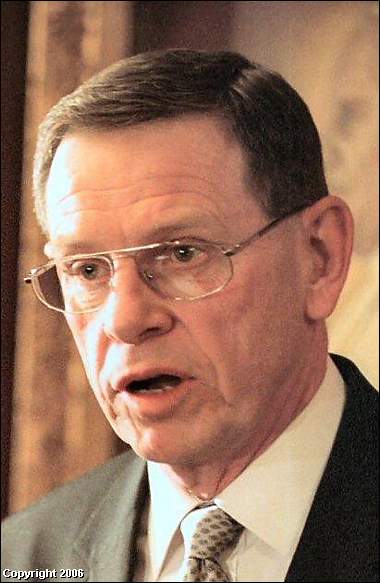 The Rev. Tom Doyle has written about the sex abuse scandals.


Saltarelli's Advent announcement urges priests to pray for victims and those affected by their abuse at every Sunday and weekday Mass during the season, which begins Sunday and ends Christmas day. He also asked each pastor to celebrate a special Advent prayer service, Mass or Eucharistic Holy Hour. The Diocese of Wilmington includes 220,000 Catholics, 57 parishes, 19 missions and 38 schools in Delaware and the Eastern Shore of Maryland.

"This season of hope and expectation is an ideal time for us to intensify our prayers together for the healing of victims of clergy sexual abuse and victims of sexual abuse in general," Saltarelli said in Thursday's edition of The Dialog, the diocese's weekly newspaper.

Saltarelli said the church's efforts to protect children from abuse "must be complemented by these spiritual efforts."

It is the first time the Advent season -- a period of preparation for Christmas -- has been dedicated to any segment of the Catholic population here, said diocesan spokesman Robert G. Krebs.

But Navy Cmdr. Kenneth Whitwell, the 1986 Archmere graduate who filed a sexual abuse suit last year, saw irony in the two developments Thursday.

"Prayer is a wonderful thing and a needed thing for victims," he said. "But I would ask the bishop to use his efforts in justice, not just in prayer. He has used his considerable lobbying abilities against that which he now asks people to pray for."

Naming names

Only five or six bishops nationwide have done what Saltarelli did Nov. 16: release the names and assignments of accused priests.

Saltarelli's move was applauded by victim advocates, including the Rev. Tom Doyle, a Dominican priest, author and church lawyer who has worked on clergy sexual abuse cases since 1985. Doyle is co-author of several books, including "Sex, Priests and Secret Codes," released this year, which traces the church's response to allegations of sexual abuse during the past 2,000 years.

"I don't know Saltarelli, but I'm grateful," Doyle said. "I work with victims all the time. That he took this step, which is important, moves at least the Diocese of Wilmington a little bit closer to openness."

Shortly after Saltarelli released the 20 names, a Wisconsin family said it will remove him from their lawsuit against all the nation's bishops. The lawsuit seeks no monetary damages -- only the names of all priests with credible assault allegations against them. The O'Connell family's attorney, Jeff Anderson of St. Paul, Minn., who has represented thousands of clergy abuse victims, said Dan O'Connell was murdered by a priest he believed had molested children. When questioned by police, the priest then took his own life, Anderson said, and later investigations showed that church officials had ordained and trans- ferred the priest despite warnings about his behavior.

Until last month, Saltarelli steadfastly had refused to release the names of accused priests. He changed his mind after a former Delaware priest was arrested in October in the sexual abuse of a Syracuse, N.Y., teenager. The Rev. Francis G. DeLuca, had been allowed to retire to Syracuse in 1993 after similar allegations arose against him here. DeLuca's history was never publicly acknowledged until his arrest.

While Saltarelli released the names of 20 diocesan priests, he withheld the names of seven priests who were members of religious orders. He did not release those names because the allegations against them were investigated by their orders rather than the diocese. But Saltarelli did recommend that all orders release the names of any priests with substantiated allegations against them.

One of those order priests was the Rev. Edward Smith -- the Norbertine priest named in Whitwell's suit. Although Smith's religious order -- the Middletown-based Norbertines -- has not returned phone calls or released any names, the Rev. Joseph McLaughlin, Archmere's headmaster, said he plans to send a letter to parents of Archmere students next week telling them that Smith is the only faculty member ever to have such allegations against him.

McLaughlin, who was headmaster when Smith was on the Archmere staff, said the school has never tried to withhold data from parents of its students. The school wrote to parents in 2002 and 2005 telling them about Smith, who has not been at Archmere since 1984. Smith was not dismissed Thursday from the lawsuit filed by Whitwell.

Archmere originally was run by Norbertine priests, an arrangement that ended in 2001 when an independent board took control of the private Catholic school in Claymont.

McLaughlin said the Delaware-based order of which Smith is a part no longer has any role in Archmere governance.

McLaughlin is a Norbertine priest, but belongs to a branch based in Paoli, Pa.

Outreach urged

The Advent dedication is a small step forward, said Tom Ward of Newark, who says he was abused by the Rev. Douglas Dempster -- one of the priests Saltarelli named last month.

Last year, two priests celebrated a healing Mass for victims.

"I think it's better than what was before -- a one-time deal," Ward said Thursday. "This is something that I feel will stay with people a little bit longer to help them understand and realize that this just doesn't go away. I don't know that this heals any of the victims. Prayers are always good, they never hurt. And I think it's more than what's been done before."

Doyle thinks dedicating Advent to victims falls far short.

"The bishop may be very sincere, and this may be the best way he knows how to do it, which in itself is pathetic," he said. "The Catholic Church is good at show, at ceremonies, at words. Different dioceses have had healing services -- the two most recent in Philadelphia and Boston. At the same time they're doing that, they're doing everything they could to defeat legislation that was protective of victims."

Diocese officials have said they know of about 65 people who reportedly were abused by priests here. Krebs said he does not know of any other plans to reach out to them, but that victim assistance continues.

Doyle doubts many victims attend Mass anymore. Saltarelli should go to them, he said.

"These men and women could care less," Doyle said. "Most have walked away. What he should do is get a list of all the victims, go to their homes, sit with them and listen to them. You don't say, 'If you want to see me, come to my office.' You have to go to them. Reach out, be ready to absorb the anger, be ready to have the door slammed in your face. Take off the Roman collar, the ring, the chain, get in your car and go to their homes. And tell your priests to do the same thing."

If the dedication of Advent to victims is followed up with that kind of contact and with efforts to improve laws that protect children and victims, Doyle said, the diocese will have made more than an empty gesture.

Contact Beth Miller at 324-2784 or bmiller@delawareonline.com.