Sentencing Set for Rabbi Caught in Sting
Man Caught on 'Dateline NBC' Sting

NBC 4
December 1, 2006

http://www.nbc4.com/news/10439310/detail.html

Alexandria, Va. -- A local rabbi caught going to a house for what he thought would be a sexual encounter with a 13-year-old boy has been sentenced to more than six years in prison, News4's Shannon Bream reported.

The boy turned out to be a 26-year-old man working for Perverted Justice, a group that exposes adults who use the Internet to arrange sex with children.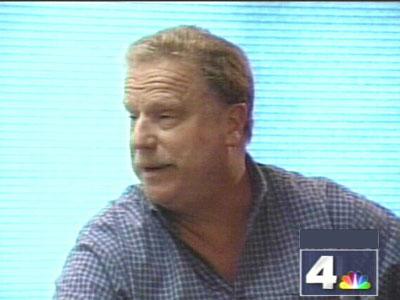 Rabbi David Kaye


Rabbi David Kaye, 56, of Potomac, Md., was shown on "Dateline NBC" walking into a home in Herndon, Va.

In September, a federal judge convicted Kaye on one count of coercion and enticement and one count of travel with intent to engage in illicit sexual conduct. On the coercion and enticement count, Kaye was sentenced to 60 months. On the travel with intent to engage in illicit sexual contact count he was sentenced to 78 months. The sentences will run concurrently, and Kaye, who has been in prison since May, was given credit for time served.

The sentence also includes 10 years of supervised release after his prison sentence. He also will register as a sex offender.

The government had presented four grounds for enhancement of the sentencing, Bream reported. The judge rejected three of them but acknowledged obstructing of justice, finding that Kaye had perjured himself during the trial.

Prior to his sentencing, Kaye tearfully read a statement asking the media to leave him alone, Bream reported. He said the events had been painful to him and his family and he said he was eager to embark on therapy.

"This incident was my cry out for help to fight my personal demons," he said.

Kaye requested sentencing to Butner FCI so he can get into their sex offender treatment program. The judge granted the request but noted that the Butner program is full and it will likely be years before Kaye can get into it.

Kaye was facing up to 60 years in prison.