Archbishop Fights Legal Motion in Sex-Abuse Case
The Archdiocese of Miami Has Filed an Appeal Trying to Prevent the Deposition of the Archbishop in a Sexual Abuse Case Involving the Rev. Neil Doherty

By Amy Sherman
Miami Herald
December 6, 2006

http://www.miami.com/mld/miamiherald/news/local/states/florida/counties/broward_county/16172878.htm

The Archdiocese of Miami is fighting to keep Archbishop John C. Favalora from being deposed in a civil lawsuit alleging that a retired Margate priest sexually abused a boy in the 1990s.

Favalora was archbishop during the time that the Rev. Neil Doherty of St. Vincent Catholic Church is accused of molesting the boy. Favalora was also at the helm when the archdiocese placed Doherty on leave in 2002.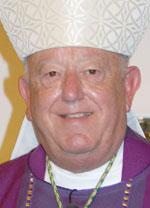 ARCHBISHOP: John C. Favalora may have to testify in a deposition.


But the archdiocese argues in a September court motion that the plaintiff's attorney, Jeffrey Herman, is trying to harass Favalora.

Herman said the archdiocese is dodging.

"They do not want Favalora to have to tell the truth under the oath," said Herman, who has filed about 40 sexual abuse cases involving priests in Florida. "What are they hiding? I think they are running from the truth."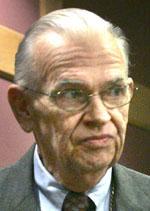 The Rev. Neil Doherty is accused of sexually abusing a boy in the 1990s
Photo by Marsha Halper / Miami Herald Staff


The Doherty case would be the first in which Herman, who has handled most of the local lawsuits against priests, has deposed an archbishop in Florida. Herman said he was not aware of any others.

But courts nationwide have generally allowed plaintiffs to depose high-ranking church officials, although many cases settle before they reach that stage.

In October, Broward Circuit Judge Dorian Damoorgian gave Herman the go-ahead to depose Favalora.

But the archdiocese filed an appeal Nov. 27 trying to stop it.

Last year, Herman filed a $25 million lawsuit against the archdiocese on behalf of John Doe, 22. The man said Doherty sexually abused him during the 1990s, starting when he was about 11.

CRIMINAL CHARGES

In January, Broward prosecutors charged Doherty in a criminal case related to the same victim. If convicted, the 63-year-old faces life in prison.

The archdiocese argued in a motion that Favalora has no first-hand knowledge related to this lawsuit.

But Herman said Favalora is familiar with allegations involving Doherty.

Favalora became the archbishop of Miami on Nov. 3, 1994.

Archdiocese memos show that a settlement was in the works in December 1994 for a case involving a boy who Doherty allegedly drugged and raped, Herman said.

Also in letters, Favalora indicates that he knew about allegations involving Doherty. In 2002, he wrote a letter to Doherty placing him on leave after reviewing files that showed "credible evidence in your particular case which raises questions to be considered."

EARLIER SETTLEMENT

The archdiocese's knowledge of Doherty's pedophilia surfaced in a 2003 memorandum by the Broward State Attorney's Office. In that memo, a sex-crimes prosecutor disclosed the 1994 settlement with a student who had been enrolled at Chaminade High School in Hollywood decades earlier. The archdiocese didn't notify authorities about the matter until 2002, according to the prosecutor's memo.

In the early 1990s, then-Archbishop Edward McCarthy ordered an internal investigation, including a mental health evaluation of Doherty. The evaluator recommended that Doherty be temporarily suspended, but that didn't happen.

Herman said the archdiocese has also filed an appeal over a request for a set of files related to a 2002 internal investigation of Doherty.

The archdiocese declined to comment Tuesday. But in a court motion, it argued that Favalora has privileged legal status that prevents his deposition from being taken if the information is available through other means.

A 2002 Florida Supreme Court sexual abuse lawsuit involving the Rev. Jan Malicki of St. David Catholic Church in Davie cleared the way for dozens of civil suits. In that case, the Supreme Court rejected the Archdiocese of Miami's argument that the First Amendment shielded it from responsibility for clergy misconduct.

The decision means that the typical rules of civil procedure apply "and would permit a plaintiff to take the depositions of anybody who had knowledge which could and would include the archbishop," said Aventura attorney William Snihur, who won that case.

St. Paul attorney Jeffrey Anderson, who has filed more than 2,000 priest abuse cases nationwide, said churches often fight depositions of high-ranking clergy.

"They try to prevent it in the first instance, delay it in the second instance and keep it secret in the third," but typically they can't, said Anderson, who estimates that he has deposed about 15 archbishops.

Miami Herald staff writer Jay Weaver contributed to this report.