Rabbi Accused of Multiple Sexual Abuse at a Brooklyn School

By Ion C
Playfuls.com [New York]
December 10, 2006

http://www.playfuls.com/news_10_4973-Rabbi-Accused-of-Multiple-Sexual-Abuse-at-a-Brooklyn-School.html

Rabbi Joel Yehuda Kolko, 60, former teacher and assistant principal at Yeshiva-Mesivta Torah Temimah on Ocean Parkway in Midwood, was arraigned Friday on four counts of sexual abuse and one count of endangering the welfare of a child, a boy who was 6 at the time. Among the three adults is a man, 31. Both incidents took place inside the school.

Both the school and the rabbi face another lawsuit by two former students who say Kolko molested them 25 years ago. "There may be other charges with other complainants, and there is an ongoing investigation regarding Kolko," Assistant Brooklyn District Attorney Marc Fliedner said in Brooklyn Criminal Court.

Marc Fliedner, assistant DA, said Rabbi Kolko placed his hand on a 6-year-old student's penis during school hours in October 2003. In January 2005, Mr. Fliedner said, Rabbi Kolko forced an adult to place his hand on the rabbi's penis, also inside the school. Apparently there are at least other three adult victims.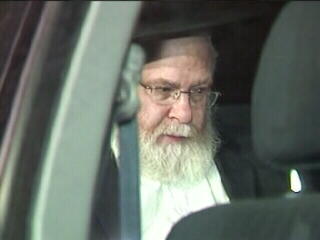 Case of Rabbi Yehuda Kolko



Jeffrey Herman, a Miami-based lawyer who filed the lawsuits, said:

"They've been living with this their entire adult lives." "They came forward to make sure he wouldn't do this to anyone else, and for them to see another child has been abused is devastating for them."

In a radio interview on Friday on WINS-AM 1010, Rabbi Yaakov Applegrad, executive director of the school, said, "At no time did the yeshiva have any knowledge of anything alleged against Rabbi Kolko, nor did any parent ever come to raise a complaint." "Rabbi Kolko is no longer employed at the school. If something did indeed happen, we sympathize with the child and are confident the judicial system will handle matters appropriately."

One of the three men was contacted by a Daily News reporter following yesterday's court action. "I think it's 25 years later than it should have happened," the 39-year-old man said. "I know the wheels of justice are slow. I hope they crunch this guy." The man said he personally knows of another 15 victims, and that he believes more than 100 other boys were molested by the rabbi, NY Daily News reports.

Kolko was released on $5,000 bail after surrendering his passport and went home for the Shabbath. Kolko arrived at his home on E. 22nd St. shortly after 4:15 p.m. in a silver Buick driven by his son, Avi.

The boy's parents filed $10-million suit in Brooklyn Supreme Court on Wednesday, while three men filed suits seeking $30 million for alleged abuse the rabbi committed against them when they attended the yeshiva as children, in May.

Yeshiva-Mesivta Torah Temimah is a PK-12 private Jewish school, member of the National Society of Hebrew Day Schools. It's an all-male school with about 900 students and a student/teacher ratio of about 20, according to Private Schools Report.