Hearing Held in N.Y. for Accused Ex-Priest

By Beth Miller
News Journal [Syracuse NY]
December 13, 2006

http://www.delawareonline.com/apps/pbcs.dll/article?AID=/20061213/NEWS/612130374/1006/NEWS

The sexual abuse case against former Delaware priest the Rev. Francis G. DeLuca proceeded this week with a pretrial conference in Onondaga County Court in Syracuse, N.Y., prosecutors said Tuesday.

No plea agreement has been offered, but it remains a possibility, Assistant District Attorney Kari Armstrong said. The next hearing is scheduled for Jan. 23, she said.

DeLuca, who ministered in the Catholic Diocese of Wilmington for 35 years, was arrested in October for sexually abusing a Syracuse teen. The teen, now 18, told his parents DeLuca had molested him over a period of five or six years. Syracuse police say DeLuca confessed after they arrested him.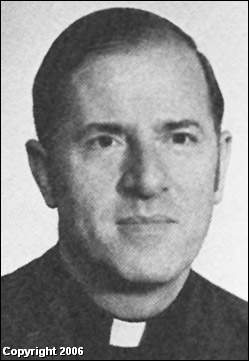 Francis G. DeLuca confessed to molesting a teen, police said.



DeLuca was removed from ministry in 1993 by former Diocese of Wilmington Bishop Robert E. Mulvee and allowed to retire in Syracuse, his hometown, after similar allegations arose in Delaware.

A few weeks after DeLuca's arrest, Bishop Michael A. Saltarelli decided to release the names of 20 priests against whom the diocese had substantiated allegations of child sexual abuse. Saltarelli has dedicated this Advent season to victims of sexual abuse and asked priests in the diocese to remember them and their families in every Mass through Christmas Day.

Contact Beth Miller at 324-2784 or bmiller@delawareonline.com.