Pope's Preacher Calls for Abuse Penance

By Victor L. Simpson
The Ledger
December 15, 2006

http://www.theledger.com/apps/pbcs.dll/article?AID=/20061215/API/612153730

Vatican City Pope Benedict XVI's personal preacher asked the pontiff Friday to declare a day of fasting and penance to publicly declare repentance and express solidarity with the victims of clerical sex abuse.

In a strongly worded lecture, he denounced the "abominations" committed inside the Roman Catholic Church "by its own ministers and pastors" and declared that the church "paid a high price for this."

"The moment has come, after the emergency, to do the most important thing of all: to cry before God," the Rev. Raniero Cantalamessa said in the first of a series of pre-Christmas lectures in the presence of the pope in a Vatican chapel.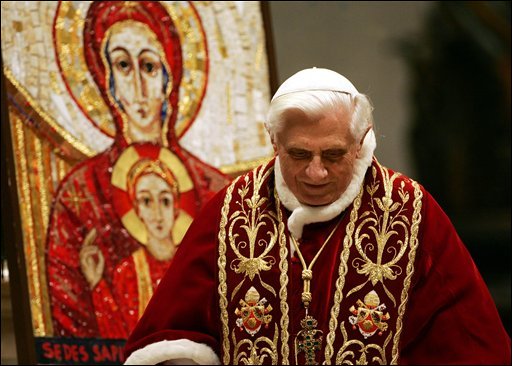 Pope Benedict XVI walks past a painting of the Virgin Mary and baby Jesus, at the end of a mass celebrated for the youths of Rome's universities, in St. Peter's Basilica, at the Vatican, Thursday, Dec. 14, 2006. (AP Photo/Gregorio Borgia)



Cantalamessa suggested that the church "indicate a day of fasting and penance, at local and national level, where the problem was particularly strong, to publicly express repentance before God and solidarity with the victims."

The Vatican had no immediate comment on the speech.

Benedict had recently said the church must urgently rebuild confidence and trust damaged by clerical sex abuse, telling Irish bishops in October that "the wounds caused by such acts run deep."

The comments to bishops from Ireland - which along with the church in the United States was hard hit by the scandal - were the first explicit remarks by Benedict on the subject since he became pontiff.

In March 2005, Benedict, then Cardinal Joseph Ratzinger, denounced what he called "filth" in the church "even among those ... in the priesthood." Those words were seen by many as a possible denunciation of the clergy sexual abuse scandals.

Cantalamessa cited the pope's words to the Irish bishops, but also took a swipe at those "seeking to profit from the sensation, even profiting from their own sins, releasing interviews, writing memoirs in an attempt to throw the blame on their superiors and the religious community."