Judge: Catholic School Must Reveal Abuse Records

CBS 2
December 16, 2006

http://cbs2.com/local/local_story_146080725.html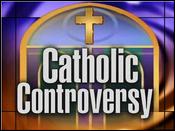 Photo by The VTS


(AP) Santa Ana, Calif. A judge ruled this week that a Roman Catholic high school at the center of a sexual abuse lawsuit must release information about alleged sexual misconduct between teachers and students over a ten-year period ending in 1997.

Lawyers for a former student say documents about any incidents involving a former assistant basketball coach at Mater Dei High School could show that school administrators covered up sexual abuse.

The judge also ruled that the former dean of Mater Dei High School must answer questions from lawyers of a woman who says a former school coach molested her.

The ruling is part of a lawsuit by a former Mater Dei student who alleges she was abused by coach Jeffrey Andrade for two years starting in 1995.

Lawyers for the school, which is one of the largest parochial schools in the country, had fought the ruling.

Attorneys for the woman, identified only as "Jane C.R. Doe," say the ruling opens the door to seek records that will show at least five employees molested students.

The ruling came after Catholic school officials refused to release records during Andrade's 1988-to-1997 tenure. The decision also denied an order by the Catholic Diocese of Orange to keep former dean Brenda Yecke from talking about those accused of abuse.

Court documents show that the former coach has admitted having sexual relations with the girl.