Paedophile Jailed but Police 'Disappointed' with Sentence

Leamington Spa Today [United Kingdom]
December 22, 2006

http://www.leamingtonspatoday.co.uk/ViewArticle2.aspx?SectionID=691&ArticleID=1943495

Pro-paedophilia campaigner Thomas O'Carroll has been jailed for child porn offences - but the detectives who caught him are "disappointed" with his sentence.

O'Carroll, 61, formerly of Leam Street, Leamington, was jailed for two and a half years by a judge at a London court on Wednesday after admitting three counts of distributing indecent photographs of children between January 1 1994 and July 4 last year.

The former university press officer founded the International Paedophile Child Emancipation Group, which sought to legalise sex between adults and children. Police believe O'Carroll was a figure of admiration for paedophiles around the world.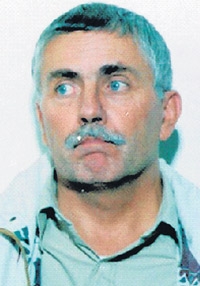 Thomas O'Carroll



WHAT DO YOU THINK?

We'd like to hear your views on this story. You can send us your comments by simply clicking on this email. Please give a reason if you do not wish your email address to be published.
This is what I think

SEND US YOUR STORIES

If you have a story for our newsdesk, please click on the following link:
Click here to email your report

Sentencing O'Carroll, Judge Robert Chapple said: "'There is no offence of being a paedophile.

"Mr O'Carroll isn't here to be sentenced for his views - I hope they are former views - about child sex and the law, horribly misguided though I find those views to be.

"The law doesn't require or allow me to sentence for simply who they are or for their views, however repugnant I may find them to be or simply for their sexual inclination or predilection, however distasteful I may find that.

"These courts will do whatever is in their legal power to ensure that children are safe from sexual abuse or other harm.

"I will do whatever is legally possible to achieve that end, balancing that against the interests of the defendants and society generally."

The judge said O'Carroll would have to sign as a sex offender for ten years, and Studdert indefinitely.

Det Insp Neil Thompson, of the Metropolitan Police's paedophile unit, said outside court that he was 'a little disappointed' they were not indeterminate - the term passed for paedophiles viewed as a risk to the public.

He said: "I do understand the judge's reasons behind it, although I do believe both men are a danger to children.

"But I think they are more a danger to youngsters abroad than in this country.

'Both men have travelled abroad extensively over the years, particularly to Eastern Europe, and any contact offending would have been done overseas.

"They make no secret of the fact of their sexual orientation and have campaigned for many years to legalise adult sex with children.

"They network with paedophiles around the world.

"I have no doubt that this investigation has severely disrupted the activity of the International Paedophile Child Emancipation group and any similar subsidiary groups across Europe.

"Child abusers across the world put O'Carroll on a pedestal and our investigation and today's sentence has seriously damaged that reputation within the circles he mixed."

O'Carroll's co-accused, millionaire former Anglican priest Michael Studdert, formerly of Hindhead, Surrey, received a four-year sentence after police searched his home and found the largest stash of abusive material ever found in the UK - 56,000 images.