Former Immaculata Coach Pleads Not Guilty to Assault

By Celanie Polanick
Courier News [New Jersey]
December 23, 2006

http://www.c-n.com/apps/pbcs.dll/article?AID=/20061223/NEWS/612230302

A former Immaculata High School girls basketball coach pleaded not guilty Friday afternoon in Superior Court in Somerville to sexually assaulting a former student.

Pamela Balogh, now a physical education teacher at North Hunterdon-Voorhees High School in Lebanon Township, arrived early for the hearing wearing a crisp blue shirt and a dark suit.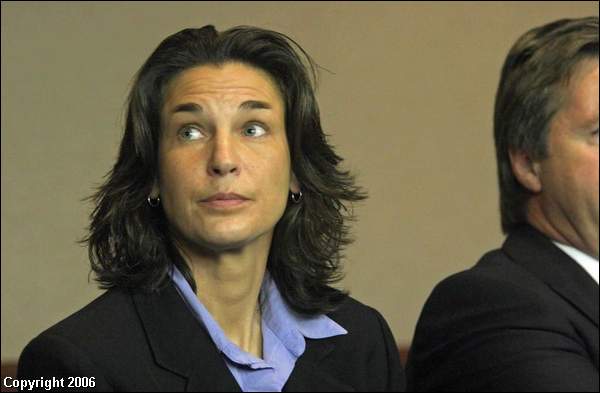 Pamela Balogh, a former Immaculata High School girls basketball coach, appears Friday in Superior Court in Somerville.
Photo by Kathy Johnson/Courier News


Throughout the hearing, she had a calm, unflinching expression.

Both she and her attorney, James Wronko, declined to comment.

Balogh, 39, of Bethlehem, Pa., was charged Dec. 14 with first-degree aggravated sexual assault, second-degree sexual assault, third-degree aggravated criminal sexual contact, fourth-degree criminal sexual contact and third-degree endangering the welfare of a child, Somerset County Prosecutor Wayne J. Forrest said.

Balogh was released from Somerset County Jail after posting a bond for $100,000 bail. As part of her bail, she is not allowed to have contact with the victim or any other students, Forrest said.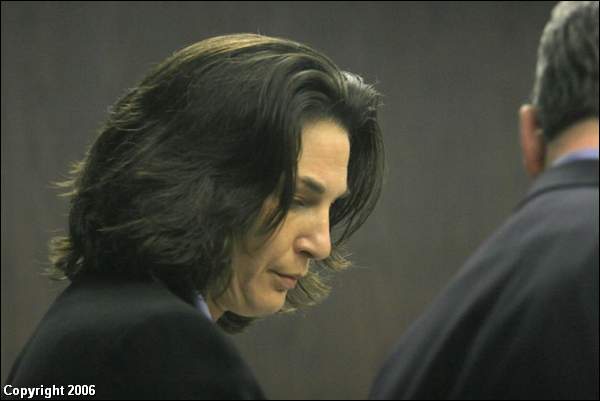 Pamela Balogh, a former Immaculata High School girls basketball coach, appears Friday in Superior Court in Somerville.
Photo by Kathy Johnson/Courier News


The North Hunterdon-Voorhees Regional High School District has suspended Balogh from her job. District officials said this week that the district performed a comprehensive reference check before offering her the job. In a statement released on its Web site Monday, the school district said Balogh "came to us with a stellar reputation after coaching for 12 years at Immaculata High School."

Before she came to North Hunterdon High School, Balogh was employed at Immaculata High School as a physical education teacher and girls basketball coach.

Balogh is accused of sexually assaulting a female student at Immaculata. The victim told investigators the sexual assaults began in December 2004 and continued through September 2005. She told authorities that most of the assaults took place in Balogh's office at Immaculata, when the student was 15 years old, Forrest said.

Balogh began work at the school in the 1991-1992 school year and held various jobs during her time there, including physical education teacher and coach for girls basketball, cross country and lacrosse, Diocese of Metuchen spokeswoman Joanne Ward said.

Balogh resigned from Immaculata High School in September 2005. At the time of her resignation, Immaculata Athletic Director Pierce Frauenheim said Balogh left on good terms with the school, its administration and players.

A statement released by the diocese said officials learned of the allegations Dec. 13 and immediately notified the Somerset County Prosecutor's office. It offered "our prayers for the alleged victim, her family, Ms. Balogh and all others who may be affected by this matter."

Ward said she could not comment on Balogh's resignation from Immaculata as a confidential personnel matter and deferred comment on the case to the prosecutor's office.

Diocese policy on sexual abuse allegations, enacted in 2002, prescribes internal investigation and requires employees to report such allegations as soon as they're made.

A North Hunterdon graduate, Balogh was a member of the North Hunterdon basketball team, which won 83 straight games and three consecutive Group III titles.

As a coach at Immaculata, Balogh led the girls basketball team to a 240-63 record over 12 seasons. Under her leadership, Immaculata reached the finals of the Somerset County Tournament seven consecutive seasons, including five championships from 1998 to 2002. Overall, the Spartans appeared in the finals 10 times in Balogh's 12 seasons, and won seven times.

As an undergraduate basketball player at Temple University, Balogh was a record-setter known for her tenacious offense and skillful perimeter shot. She is still the university's third all-time scorer, with 1,636 points, 337 assists and 616 rebounds.

Celanie Polanick can be reached at (908)707-3137, or at cpolanick@c-n.com.