Crack Sold at Priest's House

By Cindy Schroeder
Cincinnati Enquirer [Covington KY]
January 13, 2007

http://news.enquirer.com/apps/pbcs.dll/article?AID=/20070113/NEWS0103/701130370

Covington - The drug case involving a Roman Catholic priest on medical leave from the Archdiocese of Cincinnati keeps getting stranger.

Three days after authorities say they found drug paraphernalia and what they believe to be crack cocaine in the Rev. Thomas M. Gaeke's rental car, they say a man was dealing crack from a house Gaeke owns in West Covington.

On Thursday, Covington police executed a search warrant at property Gaeke owns at 226 W. Fifth St. They removed "numerous items of (drug) paraphernalia, including a Chore Boy, baggies and a 'push rod' that's used when you smoke crack," according to court documents.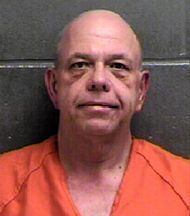 Rev. Thomas M. Gaeke



The tenant, James Robert Agrue, who has a criminal record dating to 1989, was charged with second-degree possession of drug paraphernalia. Agrue, 38, remained in the Kenton County jail Friday under $2,500 bond.

Gaeke, 58, who lives in Tampa, Fla., was not charged in the latter incident.

Lt. Col. Mike Kraft, a Covington police spokesman, would not say whether the arrest of Gaeke's tenant was connected to the priest's earlier arrest on drug charges or whether Gaeke was a target of the investigation that resulted in the arrest of his tenant.

Howard Hodge, who lives near the West Covington house, said neighbors have complained to police about possible drug activity at that address for the past year.

"A lot of cars with Ohio and Indiana plates would pull up at all hours, and people were always coming and going," said Hodge, the city's former housing development director.

"There'd usually be someone standing in the yard or on the porch most hours of the day and night."

On Monday, Gaeke, who previously served as pastor of two Dayton, Ohio, parishes, was charged with first-degree possession of a controlled substance, a felony. Northern Kentucky Drug Strike Force agents found a small amount of what they believed to be crack cocaine in a bag in the front seat of Gaeke's rental car in the lot of the Hampton Inn in Covington.

Authorities who responded to the tip about possible drug activity also arrested Gaeke on the misdemeanor charge of possession of drug paraphernalia.

Gaeke was released from the Kenton County Detention Center on Tuesday night after posting a $2,500 bond.

His next court appearance will be a hearing Tuesday in Kenton District Court.

Jim Liles, director of the Northern Kentucky Drug Strike Force, said Friday that the two men who were with Gaeke at the time of his arrest identified themselves as prostitutes.

"They said they lived on the street, but they had on new clothes," Liles said. "One of them said that Gaeke offered to give them money so that they could get a room at the Colonial Inn" in Covington.

Liles said drug agents also removed a suitcase from the trunk of Gaeke's rental car that contained "a whip, KY Jelly and condoms."

"Some of the people from (Gaeke's) parishes were on TV saying what a great guy he was," Liles said.

"But I think the evidence kind of shows you otherwise."

A phone message left Friday at Gaeke's home in Tampa was not returned.

E-mail: cschroeder@nky.com