Abuse Victims Help Send Bill for Senate Vote
After Harrowing Testimony, Plan to Extend Time for Civil Suits Clears Panel

By Beth Miller
News Journal
March 22, 2007

http://www.delawareonline.com/apps/pbcs.dll/article?AID=/20070322/NEWS/703220355/-1/NEWS01

Dover — Robert Quill drove two days from Marathon, Fla., to tell his horror story to a state Senate committee and urge lawmakers to change Delaware's civil statute of limitations for child sexual abuse.

Quill said he was a victim of the Rev. Francis G. DeLuca -- the retired Delaware priest arrested in the fall in Syracuse, N.Y., and charged with sexually abusing a teen there.

"If I constructed a complete and accurate narrative of my adolescence, recounting in detail each of the hundreds of episodes of DeLuca's craven sexual abuse of a child, few could listen to the entire story without being physically sickened," Quill said.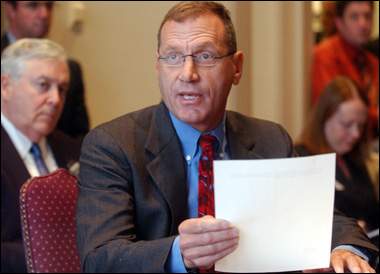 Robert M. Quill describes Wednesday the years of abuse he suffered as a child to a General Assembly panel.
Photo by The News Journal/GARY EMEIGH


Kristine Geisler, 17, of Newark, wept as she recounted how someone in her neighborhood abused her from the time she was 6 until she was 9 years old. Jack Keating wore a photograph of himself as a little boy, around the age that his sexual abuse started. And Ed Burke told lawmakers he can remember every detail of the abuse he suffered as a boy 62 years ago.

More such stories unfolded in a standing-room-only crowd of about 70 people Wednesday. At the end, lawmakers released Senate Bill 29 from the Health and Social Services Committee. It is scheduled to reach the Senate floor April 4.

The bill, sponsored by Sen. Karen E. Peterson, D-Stanton, would eliminate the civil statute of limitations for child sexual abuse. The law now requires suits to be filed within two years.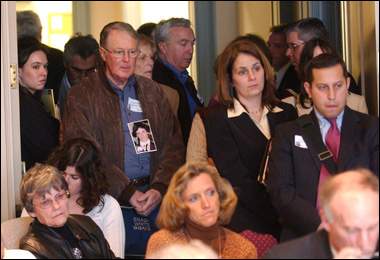 The committee meeting in Dover was standing-room-only, and attendees included victims of sexual abuse, attorneys for nonprofit organizations and the lieutenant governor.
Photo by The News Journal/GARY EMEIGH


"How do you expect a 6-year-old to do that within two years?" asked Geisler's mother, Darlene Geisler Tulloch, whose daughter's abuser recently was convicted of multiple counts of rape against the teen and another girl.

"Time doesn't erase the crime," Kristine Geisler said. "And what scares me most is that I am a normal kid. All of my friends have a story like mine. It took me six years to find my strength. It might take them even longer."

The bill allows a two-year period during which claims that have been barred by Delaware's two-year time limit could be brought forward.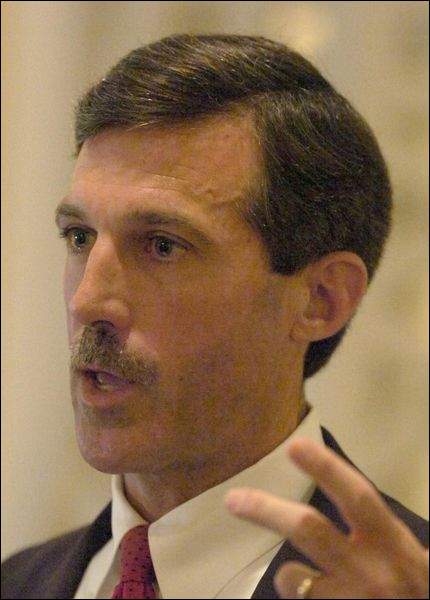 Lt. Gov. John C. Carney Jr. supports the bill, which he said is "about holding child sexual abusers accountable."


It also allows suits against private and public institutions if gross negligence can be shown as a factor in the abuse, but Peterson said there is disagreement about whether it would allow suits against public schools and state institutions. Schools and state institutions are intended to be among those included, she said.

Diocese of Wilmington attorney Anthony Flynn said he doesn't see them in the bill, an unfair omission in the diocese's view.

Concerns about the two-year retroactive provision were raised by attorneys and representatives of nonprofit agencies, including Maria Matos, executive director of the Latin American Community Center in Wilmington. Matos said the center has had hundreds of employees and volunteers since it opened more than 40 years ago. If allegations arose from more than seven years ago, the center would not be able to defend itself, she said.

"This can drive organizations very quickly to bankruptcy, and that doesn't help anyone," said Cary Silverman of the Washington-based American Tort Reform Association. "Retroactivity is inherently unfair."

Silverman said the bill could set a dangerous precedent for lifting the statute of limitations in other areas. Some time limit should be attached to the bill, he said.

Attorney Mark Reardon, who represents several Catholic churches, schools and nonprofit groups, said the bill has the potential for "unfairly punishing innocent organizations." It would make more sense, he said, to allow retroactive suits against the abuser only.

Flynn said the law should be changed to recognize that victims of child sexual abuse are "uniquely damaged" and often require many years to come to terms with the abuse. But, he said, some time limit should be attached to the bill to protect the right to a fair trial and also to encourage victims to get help sooner than later. In legislation debated last year, the diocese accepted a 25-year time limit, starting after the victim reached his or her 18th birthday.

Lt. Gov. John C. Carney Jr. spoke in favor of the bill.

"For me, the bill is pretty simple," Carney said. "It's about holding child sexual abusers accountable. It's about giving victims their day in court. It's about protecting others from abuse in the future."

Quill, an attorney who was diagnosed with post-traumatic stress disorder and has been on disability since 2002, said victims live constantly with the haunting consequences of the abuse they suffer.

"[DeLuca] haunted my entire adolescence," he said. "Throughout those perilous and painful years, he invaded and violated my private parts, invaded and violated the most private moments, events and functions of my life, invaded and violated my mind and soul."

DeLuca's arrest in October prompted Bishop Michael A. Saltarelli in November to release the names of 20 priests against whom the diocese had corroborated allegations of child sexual abuse. The Capuchin friars later confirmed similar allegations against one of their priests. Three lawsuits are pending in Delaware courts against three priests, one of whom died in 1998.

Newark counselor James Walsh reminded lawmakers that child sexual abuse is more likely to occur in families than anywhere else.

"This is not a clergy problem," Walsh said. "This is a societal problem."

Contact Beth Miller at 324-2784 or bmiller@delawareonline.com.