Area Priest under Fire in Latest Lawsuit
St. Mary's Parish

By Stewart Warren
Herald News
May 5, 2007

http://www.suburbanchicagonews.com/heraldnews/news/371846,4_1_JO05_PRIEST_S1.article

Joliet — A Will County man recently filed a personal injury lawsuit in Will County claiming that the Rev. James Burnett sexually abused him in the early 1980s during his first confession at St. Mary's Parish in Mokena.

David Rudofski, 32, a Will County resident, is seeking more than $50,000 in damages from the priest and the Joliet Diocese, said Terry Johnson, his Chicago-based lawyer. Rudofski's wife, Amanda, also is part of the lawsuit.

"I think this is another unfortunate story of sexual abuse by a priest, and I think it needs to be brought to the public — and a Catholic church that still is in denial," Johnson said.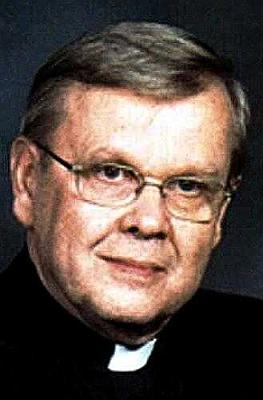 Burnett



Burnett has been on administrative leave since 2006. Patrick Reardon, his lawyer, did not respond to requests for comment.

Rudofski is the second man to sue Burnett because of alleged abuse. Dan Shanahan also has made similar accusations against Burnett. The incidents allegedly happened in the late 1970s at the same church when Shanahan was 8 years old.

In March, a review board for the diocese determined that Shanahan's accusations weren't credible, spokesman Doug Delaney said. The board hasn't been able to determine if Rudofski's claims are credible or not, Delaney said. When the review board announced its opinion, Rudofski was identified as "John Doe." He now has decided to go public.

In June 2005, Rudofski remembered that he had been abused once as a child and decided something should be done, Johnson said Friday. But he has "a repressed memory as a direct result of the trauma and injury (sustained during the abuse)" and can't rule out the possibility that it might have happened on other occasions, according to the lawsuit.

James C. Byrne of Joliet, a lawyer for the diocese, referred a telephone call from The Herald News about the suit to Delaney. Because there is pending litigation, Delaney said he couldn't comment on Rudofski's allegations. He did talk briefly about the video-taped interviews with Rudofski and his mother about the allegations that were included in the paperwork filed in court.

"It's unusual that this much material was included in the initial complaint," Delaney said.

Reporter Stewart Warren can be reached at (815) 729-6068 or via e-mail at swarren@scn1.com