Father Richard Bennett Lawsuit Dismissed

Catholic Explorer
June 14, 2007

http://www.catholicexplorer.com/explore4325/atd/father-richard-bennett-la.shtml

Joliet—Bishop J. Peter Sartain has announced the dismissal of a lawsuit against Father Richard Bennett, pastor of Holy Spirit Catholic Community Parish in Naperville, and the Diocese of Joliet. The lawsuit had alleged that Father Bennett engaged in one incident of sexual misconduct with a minor in 1975.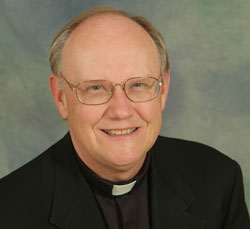 Father Richard Bennett



The accuser filed a lawsuit in April 2006, naming Father Bennett and another diocesan priest, Father Philip Dedera, accusing both of sexual misconduct with him when he was 11 years old. He originally made known his accusation about Father Bennett to the Diocese of Joliet in 2004. His claim was examined by the Diocesan Review Committee, which determined the allegation was not credible. He later filed a lawsuit. In October 2006, the Circuit Court of DuPage County dismissed the suit against Father Bennett, but the plaintiff was allowed an appeal. After he did not file an appeal during the time period granted by the court, the appellate court entered a dismissal order terminating the legal process.

The Diocese of Joliet settled the claim involving Father Dedera, but that settlement clearly states that Father Bennett was not part of the settlement, as he always maintained his innocence in this matter.

In a statement to his parishioners, Father Bennett said: "I thank each and every one of you for your constant prayers, constant encouragement and your belief in me."

A statement by the parish council read to parishioners at Holy Spirit states: "We prayed with each other, we were there for each other, knowing that the Holy Spirit was watching over us all. We ask that you continue to pray for God's healing and peace for all who have been affected by the tragedy of abuse."

"We are all very happy for Father Bennett about the positive outcome of the review and subsequent legal process," Bishop Sartain said. "I would also like to express my personal admiration for the dignity and class Father Bennett displayed during what I'm sure was a very trying period for him."