Lawsuit Settlement Fails to Bring Peace to Priest-Molestation Victim

By Sam Hemingway
Burlington Free Press
August 5, 2007

http://www.burlingtonfreepress.com/apps/pbcs.dll/article?AID=/20070805/NEWS01/708050307/1009/NEWS05

Vermont — Neil Morrissette of St. Johnsbury says he forgives George Paulin, the Catholic priest who allegedly molested him at a church rectory and at his family's home in 1971.

"If you can't forgive, you can't expect to be forgiven," Morrissette, 48, said last week. "God in the end is going to be the judge of him."

Morrissette forgives the Catholic Church, too.

"I am now working toward rebuilding my spiritual life and my connection to the Catholic Church," he wrote in a hopeful May 17 letter to the editor of the Vermont Catholic Tribune after he met and prayed with Bishop Salvatore Matano.

The trouble is, Morrissette can't forget what Paulin did to him and to his faith in the Catholic Church.

He said he hoped that, when he accepted a $135,000 settlement in April to resolve his lawsuit against Paulin and the state's Roman Catholic diocese, everything would get better.

It hasn't.

He still can't trust people who try to be close to him, describing how his penchant for keeping his distance from others led him to break off a relationship recently with someone he said he cared about deeply.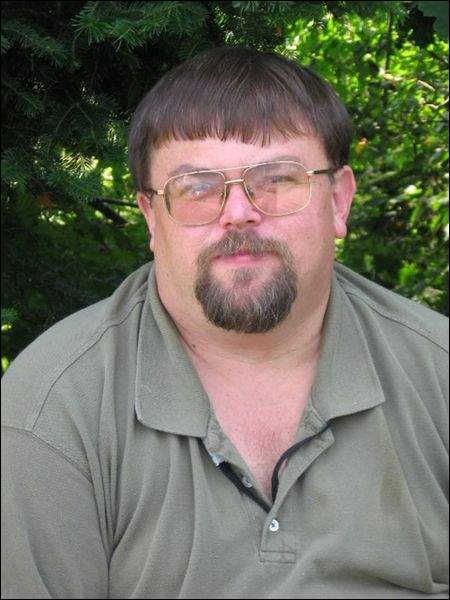 Neil Morrissete
Photo by Sam Hemingway


He's also frustrated with what he said is the state Roman Catholic diocese's ongoing insensitivity toward the childhood victims of priest sexual abuse.

"Every time I see a story or hear something on the news about the Catholic Church and these cases, I have to turn it off," he said. "I know the hurt these people are feeling."

Most of all, he's tortured by the knowledge that, based on evidence gathered after he filed his lawsuit, he apparently was the first person Paulin allegedly molested during his 30 years as a priest in Vermont.

"If I had just told someone years ago, other people would not have been hurt," he said.

Northeast Kingdom boyhood

Morrissette grew up in a staunchly Catholic family in the Northeast Kingdom, going to church every Sunday and regularly having the parish priest over for dinner or other family social events.

"My 'Pepe' was a soloist in the church," he said, speaking of his grandfather. "We never missed a Sunday. Sometimes, my Pepe and I would go fishing right up to the time of Mass, and then we'd sit in the back, on folding chairs, because we smelled of fish."

When Morrissette was 11, Paulin was assigned to be youth pastor to St. Mary Star of the Sea Catholic Church in Newport. Morrissette said his family, wanting him to receive more guidance from the church, encouraged him to meet with the new youth pastor.

"He was always with kids; he was known as the kids' priest," Morrissette said. Paulin was musically inclined, another positive in Morrissette's eyes. He said he mistook Paulin's friendliness toward him as kindness until the molestations began, a succession of incidents that shook Morrissette's religious faith to its core.

"He was the most godly person in my life," Morrissette said of Paulin. "I felt lost. I was not going to tell anyone what happened. I know it sounds weird, but I did not want to hurt my family. If I told them, it would be like, 'Oh, goodness, we sent you to this person who hurt you.'"

He said Paulin stopped the conduct after Morrissette slapped him during a final incident at his family's home. In the months that followed, Morrissette made sure not to stick around when Paulin stopped by for a visit. Some nights, he said, he slept under the candy counter at a Newport movie theater rather be home when Paulin came by.

Paulin later moved on to parishes in other parts of the state. Morrissette went on with his life, too. He tried to forget what Paulin had done and largely succeeded, working every hour he could to keep busy and making sure he never got too close to anyone.

"I put work ahead of everything. I got so busy it allowed me never to look at my situation," he said. "It was a pretty lonely life."

One day in 2004, that all changed. While attending Sunday Mass at Christ the King Church in Burlington, he heard a priest talk about the ongoing priest-child sex-abuse scandal and urge people who might have been harmed in that way to contact the bishop, a priest, a nun or layman church counselor.

"I went back to where I was staying at the time with some friends and I said, 'Oh, my God, I'm one of those people.'"

Unveiling a secret

Morrissette claims he didn't want to sue Paulin or the church over what happened to him, at least at first. Instead, he decided what he needed was counseling and assurances from the diocese that Paulin would be kept away from children.

He said he called the diocese and, following the advice of the priest at Christ the King, asked to speak to the layman counselor. He came in, met with a woman introduced to him as a counselor, then learned later she was a nun. He was furious.

"How the heck can I trust them?" he asked, tears dampening his cheeks again. "These are the same people as the person who abused me. It was a rude awakening for me about what to do and who I could go to." Soon afterward, he contacted Burlington attorney Jerome O'Neill.

Gloria Gibson, spokeswoman for the diocese, said she suspects Morrissette spoke with a nun with the Sisters of Mercy order who is also a psychiatrist. Gibson also said the Sisters of Mercy members usually wear nonreligious clothing now.

It turns out Paulin's priestly duties had been revoked by the time Morrissette contacted the diocese.

He was one of six priests then-Bishop Kenneth Angell put on leave in 2002 while the state attorney general investigated allegations they had molested children. In 2003, the church settled another abuse claim involving Paulin for $10,000.

On June 25, 2004, Morrissette filed his lawsuit against Paulin and the diocese. Progress in the case was delayed by disputes over missing church documents, the conduct of one of the church's lawyers, and an effort by the diocese to have the judge in the case removed based on claims he was biased against the church.

Days before the trial was to start, Morrissette decided to accept the $135,000 settlement, thinking it might show members of his family uncomfortable with his decision to file the lawsuit that he didn't do it for the money.

"I could have made a million dollars maybe," he said, "but this had nothing to do with money."

He said after he received his check, he gave half the money away to "people in need" and invested the rest. He also said he called Bishop Salvatore Matano, who quickly invited Morrissette to meet with him at the diocesan headquarters in Burlington.

"I told him what had happened to me and we prayed together," Morrissette said. "He said he wanted to pray for our family to heal. To me, that meant a lot."

Morrissette, who had maintained his faith in God and attended various churches over the years, said he left his meeting with Matano believing he might once again become a practicing Catholic.

In June, his feelings toward the church darkened again after a diocesan lawyer's grilling of alleged priest molestation victim James Turner on the witness stand prompted Chittenden County Superior Court Judge Ben Joseph to declare a mistrial in the case. Turner's case is one of 25 priest molestation lawsuits pending in the court.

"I cried for him when he was crying," Morrissette said of Turner. "He shouldn't have had to hurt like that. They didn't care how much they hurt him."

Feeling betrayed again, Morrissette says he continues to pray to God daily for help in understanding all that's happened to him.

"God does everything for a reason," he said. "I just have to keep God in the forefront."

Contact Sam Hemingway at 660-1850 or e-mail at shemingway@bfp.burlingtonfreepress.com