A Cache Of Porn
Police Report Finding Thousands of Explicit Images of Children in Doctor's Former Home

By Daniel P. Jones, Fulvio Cativo and William Hathaway
Hartford Courant
November 29, 2007

http://www.courant.com/news/local/hc-reardon1129.artnov29,0,2825081.story

WEST HARTFORD — - Witness after witness testified before the state medical board in 1993 that Dr. George E. Reardon had photographed them while molesting them in his office.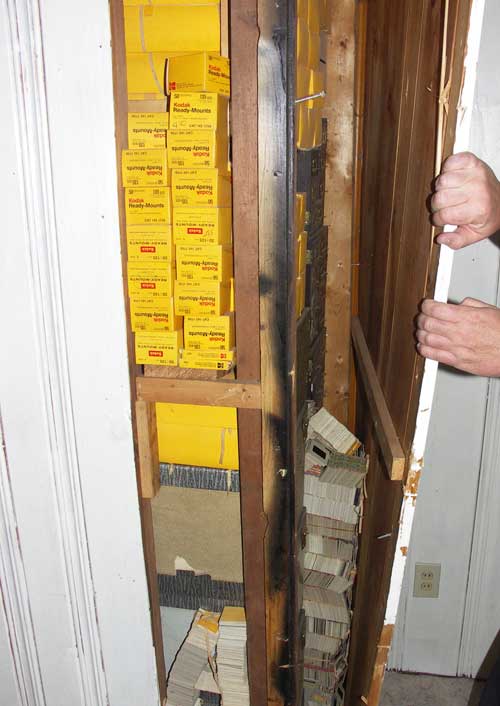 West Hartford police Wednesday announced that in May a homeowner on Griswold Drive renovating the basement found a large quantity - 50,000 35-mm slides and more than 100 8-mm video reels - of child pornography hidden in a secret storage area in the home, which was previously owned by Dr. George Reardon, a former chief of endocrinology at St. Francis Hospital and Medical Center in Hartford with a troubled history.



Attorney Holly Abery-Wetstone, who represented one of the victims in a civil suit, was left haunted by a question: What happened to all those photographs?

"The abuse is bad enough," she told a reporter in 1994, "but to think that there's photographs of it someplace is really eerie."

Reardon died in 1998, five years after resigning from his practice at St. Francis Hospital and Medical Center in Hartford, and Abery-Wetstone's question remained unanswered.

Until Wednesday.

West Hartford police announced that a homeowner renovating the Griswold Drive home previously owned by Reardon found in May a staggering cache of child pornography hidden behind basement wall panels.

Reardon had practiced medicine at St. Francis for 30 years, and, as chief of endocrinology, was a prominent member of the staff. He had resigned from the hospital in 1993. His home, part of an estate valued at less than half a million dollars when he died, has twice been sold, most recently in 2003.

The magnitude of the basement find, according to Lt. Donald Melanson, one of the West Hartford investigators on the case, was stunning — about 50,000 35mm slides and more than 100 8mm video reels. The number of victims — people previously unknown to federal, state and local law enforcement experts who investigate child pornography — appears to be in the hundreds, Melanson said.

The discovery, according to police, vindicates those victims who might not have been believed at the time. "The pictures tend to verify the claims of victims in the past," Melanson said. Police are concerned that the pictures might have been shared with others, and are trying to identify the victims. Identifying the victims would allow prosecution of anyone in possession of the images.

Police said late Wednesday that several people had come forward after news of the discovery at the Griswold Drive home to say that they had been among Reardon's victims.

Abery-Wetstone, now a state Superior Court judge, declined to comment Wednesday. But another lawyer involved in civil litigation against Reardon, Susan K. Smith, said she wasn't surprised when she heard while in court that Reardon had hidden so many pictures. But she was surprised at where they were found.

She long suspected that Reardon might have hidden the pictures in a lakeside cabin that he owned in upstate New York, not in his modest West Hartford home.

Smith obtained settlements for six of Reardon's victims, she said.

The deadline for victims to file lawsuits against Reardon's estate passed in September 2000, two years after his death.

In December 2002, two claims of "alleged sexual abuse" dating to 1980 and 1981 were filed against Reardon's greatly diminished estate. They were forwarded by the estate administrator, Charles J. Shimkus Jr. to Reardon's insurer.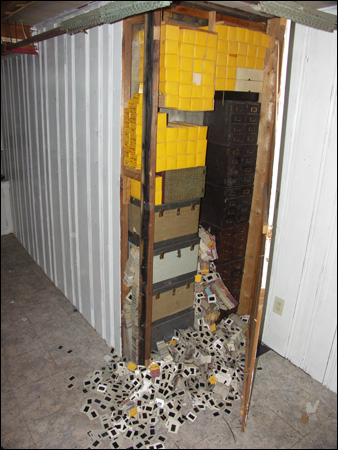 Police are trying to identify victims pictured in a huge child pornography cache of slides and videos found at a home in West Hartford.



Lawsuits against St. Francis Hospital remain a possibility, Smith said, given that the state changed the statute of limitations on child sexual abuse cases in 2002, following widespread reports of abuse involving members of the Roman Catholic clergy.

The effect of the change would allow a potential victim 48 years old or younger to sue the hospital if the person could prove that hospital officials knew of Reardon's activities or should have known about them, she said.

"There were [red] flags," Smith said, who recalled questioning Reardon in a deposition about a year before he died. "He was very strange. It was like a trip to the 'Twilight Zone,'" she said of Reardon's ability to keep a straight face while giving various reasons for why he touched children and took pictures of them.

The doctor, Smith said, touched and took pictures of children at the hospital and away from his office, while taking children on camping trips or to motels.

He claimed that he was conducting growth studies — his area of expertise was childhood sexual development — and he would manipulate the genitals of children, sometimes measuring them, and then would take pictures, according to Smith.

His accusers said that Reardon fondled them, masturbated them and took provocative and pornographic pictures.

Reardon generally practiced medicine alone, with only a secretary in his outer office at the hospital. Several accusers said that their appointments were during evenings or weekends when not even the secretary was around.

Some of the children were his patients. Others were children in his neighborhood, Smith said, or children who were in the hospital for other ailments that he recruited for his growth studies. Two were his paperboys. Several of Smith's clients were 8 and 9 years old when Reardon abused them, she said.

No photographs of the kind described by Reardon's accusers were produced at the medical board hearings, nor were any growth studies. Reardon told people that his study was never published because someone else beat him to it.

In his 1997 deposition, Smith recalled, Reardon said he kept hundreds of photos of children in a locked safe in his hospital office. He said in the deposition that he took the photos himself and developed them at home, even though the hospital had a photography staff and lab, Smith said.

He never mentioned that he had stored pictures at home, she said.

In May, Kenneth Mangini, who now owns the house at 155 Griswold Drive, found Reardon's secret storage area behind basement wall panels while he was doing renovations, police said.

The police department's announcement of the discovery, which followed months of moving, studying and storing the images at police headquarters, renewed questions about the hospital's oversight of Reardon. Police said it took that long to organize and investigate the material before making the announcement.

A brother and sister filed the first two complaints against Reardon with state health authorities in 1987, claiming that he had abused them between 1956 and 1961 when they were 5 and 7, respectively. Reardon was practicing in Albany, N.Y., at the time. In 1989, a Hartford woman claimed that she was abused 14 years earlier, when she was 10. A fourth complaint came in 1993 from the county medical association on behalf of a woman who claimed that Reardon had sexually abused her when she was 14.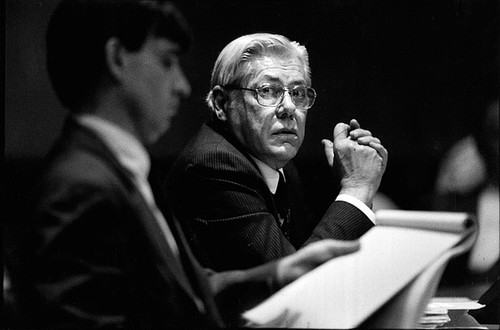 Dr. George E. Reardon, who died in 1998, listens to testimony in 1993 at the Legislative Office Building in Hartford that he had sexually abused a brother and sister.
Photo by Michael McAndrews


Neither the state nor St. Francis took action against Reardon until the fourth complaint. The Connecticut Medical Examining Board then suspended his license. The board subsequently reinstated his license with the condition that he only treat patients older than 18 and in the presence of another person.

Within a year of the case's becoming public, more than a dozen people came forward to say that Reardon had abused them.

Subsequent actions by the board ended in 1995, when Reardon, by then retired, agreed not to practice medicine anymore.

The Department of Public Health said in a statement Wednesday that it had aggressively pursued the case against Reardon in 1993, when it had sufficient evidence to charge him with misconduct.

Hospital officials released a statement Wednesday expressing sympathy for Reardon's victims and their families.

But the hospital did not respond to questions about what it did to protect children after the first allegations against Reardon surfaced in 1987.

"Matters involving Dr. Reardon occurred nearly 15 years ago, and would have involved individuals who are no longer at St. Francis. Because of this, we are not able to respond to questions as to what happened at that time," said Tina Varona, a hospital spokeswoman.

According to the terms of his will, Reardon's home, appraised at $140,000 at the time of his death in September 1998, was left to Dean Beaulieu. Beaulieu was one of two teenage brothers whom Reardon had taken into his home in the 1980s as their legal guardian.

Probate court records show that he had little cash on hand at the time of his death. He had borrowed thousands of dollars from relatives to pay state and federal income taxes. His estate, except for about $5,000, was fully distributed in 2002.

Reardon was born at St. Francis in 1930. He graduated from The College of the Holy Cross in Worcester, Mass., and from Albany Medical School. He served for two years in the Navy before returning to Hartford. He became associated with St. Francis in 1963 and was appointed director of endocrinology in 1978.

Contact Daniel P. Jones at dpjones@courant.com