Group Wants Seminary Leader Suspended

By Terry Goodrich
Star-Telegram
January 10, 2008

http://www.star-telegram.com/metro_news/story/401487.html

The Survivors Network of those Abused by Priests has asked Southwestern Baptist Theological Seminary trustees to suspend seminary President Paige Patterson, alleging that Patterson "turned a blind eye to clergy sex abuse" by a former Richardson pastor.

Patterson responded that the network (SNAP) has made "snap judgments" that are "misinformed and inaccurate."

The request sent by e-mail Tuesday claims that "multiple students" at The Criswell College in Dallas told Patterson in 1991 that they had been abused by the Rev. Darrell Gilyard, then the preacher at Victory Baptist Church in Richardson.

Network officials said Patterson, then president of The Criswell College, kept quiet about the students' and church members' accounts and told them to refrain from speaking about the abuse. SNAP has asked Southwestern trustees to investigate those accounts.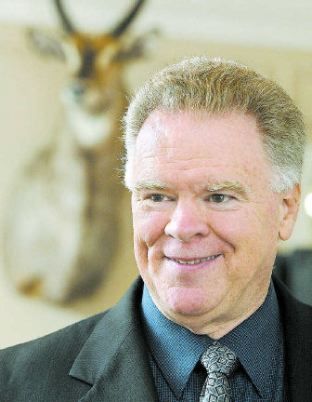 Paige Patterson



Patterson said in a prepared statement Tuesday that early in Gilyard's career, when he was a student at The Criswell College, "I had great hope that this young African-American minister would be greatly used of God."

When he learned of reports of sexual misconduct by Gilyard, Patterson said, he investigated. Once he determined that Gilyard was guilty, "I got him to confess that guilt publicly," Patterson said.

Patterson expelled Gilyard from Criswell, so Gilyard could not complete his degree there, and, at Patterson's insistence, Gilyard resigned as pastor on the night of a Victory business meeting that Patterson moderated, Patterson said.

The accusations

Gilyard, 45, resigned Friday as pastor of Shiloh Metropolitan Baptist Church in Jacksonville, Fla., after a mother at that church alleged that Gilyard sent obscene text messages to her daughter's cellphone. Gilyard has preached at Shiloh, which has more than 7,000 members, since 1993.

The woman filed a complaint Nov. 29 with the Jacksonville Sheriff's Office, which is investigating, said Ken Jefferson, public information officer.

Gilyard said in a prepared statement that he had decided to put the needs of the church above his own. He and his attorney did not return calls Wednesday to comment on allegations against him.

Gilyard grew up in Palatka, near Jacksonville. The Rev. Jerry Vines, a former co-pastor of Jacksonville's First Baptist Church, said he mentored Gilyard during his youth. Three or four years ago, Gilyard came to him asking for forgiveness for his out-of-state troubles, Vines said.

Gilyard's attorney, Brian Coughlin, told Florida television stations that "a complete review of the facts will be conducted and once those are known, all will proceed accordingly."

In SNAP's letter, officials said that because "predatory conduct" went unchecked, abuse of vulnerable young people continued.

"There were numerous college girls who tried to report Gilyard to Patterson, and nothing happened," said Christa Brown of Austin, SNAP's Baptist director. Patterson said he has no control over churches, and he has attested to Gilyard's guilt to anyone who has asked for a character reference.

"I have done everything that I know to do to act justly and at the same time protect as many people as possible," Patterson said.

This report contains information from The Associated Press and The Florida Times-Union.

Contact: tgoodrich@star-telegram.com