Catholic Deacon in Silver Spring Faces More Charges of Abuse

Associated Press on Fox
January 16, 2008

http://www.myfoxdc.com/myfox/pages/News/Detail?contentId=5503207&version=1&locale=EN-US&layoutCode=TSTY&pageId=3.2.1

SILVER SPRING, Md. (AP) -- A Roman Catholic deacon charged last month with incest for allegedly abusing an underage female relative in the 1960s and 1970s is facing more allegations of abuse.

Police say Dan Paul Stallings was charged Tuesday with child sexual abuse after a second victim came forward alleging that she was abused in 1998 after an event at St. John the Evangelist Catholic Church in Silver Spring. Police say the victim was 15 or 16 years old.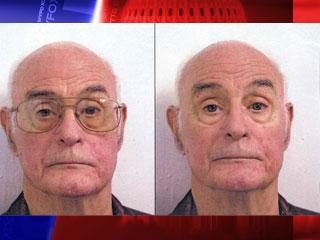 71-year-old Deacon Dan Stallings



The Archdiocese of Washington says Stallings has been barred from ministry since his initial arrest in December. At that time, the archdiocese sent letters to parishioners notifying them of the incest charges and asking anyone with information to contact detectives.

Stallings began serving as deacon at the Silver Spring church in 1986. The 71-year-old was released Tuesday on $20,000 bond.