New Sex Abuse Allegations against Defrocked Priest
Father Fred Lenczycki Is on Trial in Wheaton

By Mike Puccinelli
CBS 2
March 14, 2008

http://cbs2chicago.com/local/priest.sex.abuse.2.677575.html

New sex abuse allegations are surfacing against a defrocked priest accused of molesting dozens of boys.

They came to light at a hearing to determine whether he should stay behind bars.

CBS 2 West Suburban Bureau Chief Mike Puccinelli reports those in Wheaton Friday for Father Fred Lenczycki's court hearing weren't taking questions inside or outside the courthouse.

That as a civil commitment hearing got underway to determine whether the 63-year-old should be locked up potentially for the rest of his life.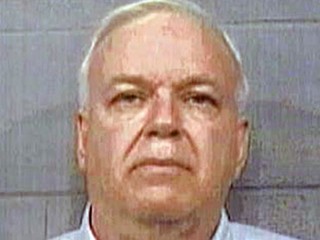 Father Fred Lenczycki



"I don't feel that a life in prison is going to help correct problems of this nature," courtroom observer Beth Kral said.

But the state is arguing that Lenczycki is too dangerous to be allowed to go free even though it's been nearly two years since finished serving a five-year sentence for abusing three boys from St. Isaac Jogues catholic church in Hinsdale.

In testimony Friday allegations from 24 more boys from half a dozen parishes in three states were detailed.

Prosecutors say most of the boys were lured to church rectories and fondled after Lenczycki had them try on a skimpy costume that he claimed was to be used in a school play.

If Lenczycki is locked up indefinitely he would be the first clergy member in Illinois to be incarcerated under the Illinois Sexually Violent Persons Commitment Act.

Prosecutors say he abused boys over a period of 25 years even while he was undergoing sex offender treatment. They say he is unrepentant and doesn't believe he really hurt the boys. That is the reason, they say, he needs to be locked up potentially for life.