Deacon Pleads Guilty to Sexual Abuse

By Neal Augenstein
WTOP
March 18, 2008

http://www.wtopnews.com/index.php?nid=598&sid=1367542

ROCKVILLE, Md. - More than 40 years after the crimes started, a former Catholic deacon admitted he abused his stepdaughter more than 60 times.

The admission from Dan Paul Stallings, 72, came in Montgomery County Circuit Court Tuesday as Stallings pleaded guilty to five counts of incest and one count of fourth-degree sexual assault.

Prosecutor Donna Fenton told Judge S. Michael Pincus that Stallings began abusing his stepdaughter in 1963, when the girl was 8. The abuse occurred through the girl's high school years at the family's home.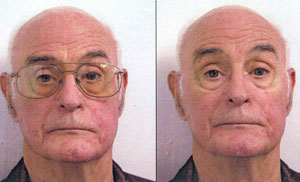 Dan Paul Stallings



Fenton says at the time the girl asked Stallings why he was doing this. He told her "it was because he loved her, and it would be their secret," Fenton told the judge.

As WTOP reported earlier, the now-grown victim waited until her mother died before reporting the abuse to police.

Fenton says when detectives first questioned Stallings, he said, "I know why you're here. I'm guilty as hell, and I feel terrible about it."

Stallings' attorney Tom DeGonia acknowledges Stallings didn't admit the abuse until after his stepdaughter came forward to police.

"These are always very difficult cases to understand about why it was held in so long," DeGonia said. "Obviously, there's a sense of shame and regret. When it came to light, he immediately accepted responsibility for it."

The stepdaughter also told police Stallings had abused her cousin. Prosecutors told the judge Stallings acknowledged that abuse, but he was not charged with those crimes.

Stallings, who stood beside DeGonia during the court hearing, also pleaded guilty to a fourth-degree sex offense that happened 1998 while he was the deacon at St. John the Evangelist Catholic Church in Silver Spring.

The victim of that assault sat in the courtroom with her family. Stallings admitted driving the girl home and inappropriately kissing her after a church event in 1998. She came forward after Stallings was arrested in December.

When the judge asked Stallings whether he was pleading guilty because he is in fact guilty, Stallings responded, "Yes, I am."

DeGonia told WTOP Stallings realizes he abused his power as a family member and a deacon.

"He realizes the damage he has done -- not only to the individuals in this case -- but also the trust he's violated in the community," DeGonia said.

Stallings, who remains free on bond with his home as collateral, faces a maximum of 51 years in prison. State sentencing guidelines call for him to receive a sentence of 15 months to 20 years.

He will be sentenced May 15. As part of the plea agreement he will have to register as child sex offender