Putnam Pastor, Wife on Witness Lists in Sexual Abuse Civil Case

By Lawrence Smith
West Virginia Record
March 21, 2008

http://www.wvrecord.com/news/209506-putnam-pastor-wife-on-witness-lists-in-sexual-abuse-civil-case

CHARLESTON - The names of a Putnam County minister and his wife, whose son is accused of repeatedly violating a domestic violence protective order, have surfaced in a civil suit alleging one of their former parishioners sexually abused a teenage girl at an Upper Kanawha Valley Pentecostal church in 2006.

A recent deposition taken of the former parishioner shows him accusing the couple of telling lies about him, and that they aided in fostering the sexual abuse allegations.

Recently, The West Virginia Record reported on the various charges pending against Jonathan D. Carter for domestic violence-related crimes. Carter's history of domestic violence, court records show, included protective orders he and his parents, William and Dixie Carter, filed against each other in 1996.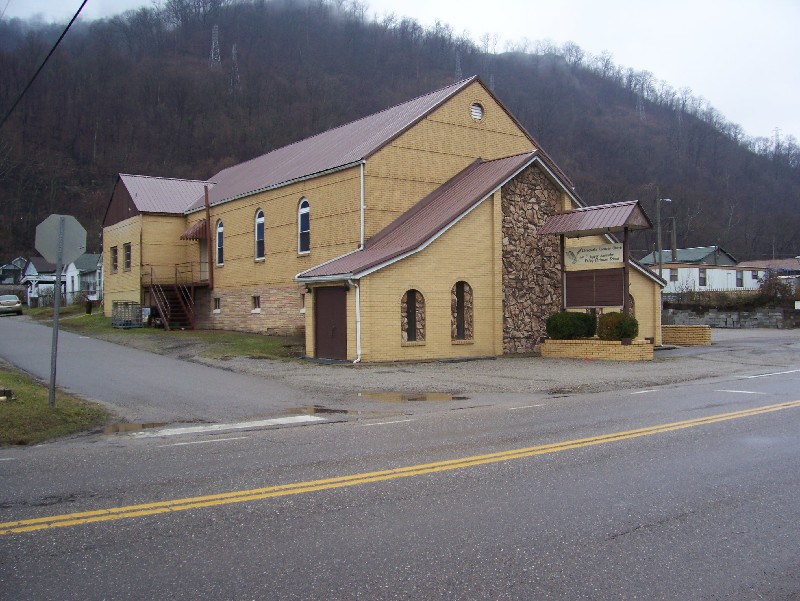 Chesapeake Apostolic Church



Since first reporting the story, The Record has learned that William, pastor of Hometown Apostolic Church, and Dixie, are named as fact witnesses by both sides in a civil suit filed by a Hernshaw couple against Timothy C. Edmonds, the Chesapeake Apostolic Church, the Upper Kanawha Valley Christian School and the church's pastor, P.D. Priddy.

According to court records, the suit alleges Edmonds, 36, sexually abused the couple's then 16-year-old daughter two years ago while he was an assistant youth pastor at the church, and she was a student at UKVC, which the church oversees. Likewise, the suit alleges the church and Priddy were negligent in hiring Edmonds since they were made aware of his "prior sexually deviant behaviorat a previous congregation."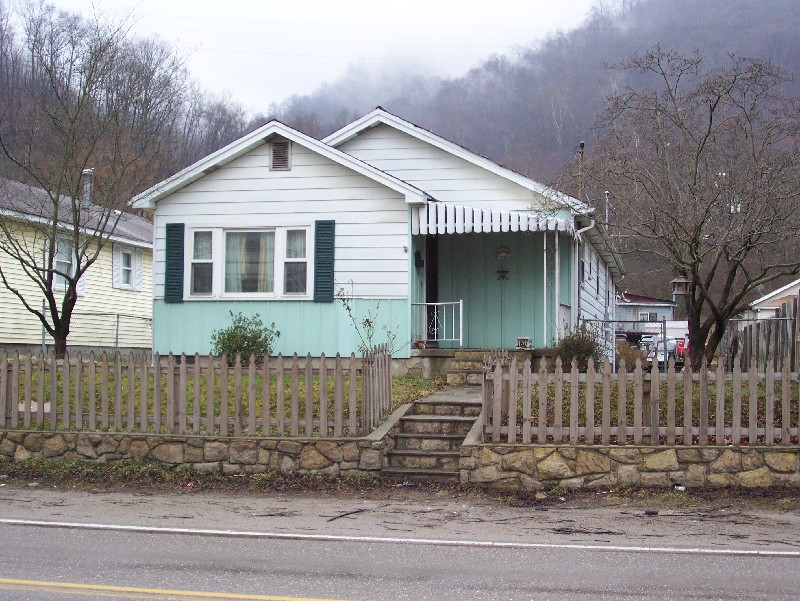 11937 MacCorkle Ave. in Chesapeake



Though the initial complaint and suit does not specify the previous congregation, a deposition of Edmonds taken in November suggests it is Hometown Apostolic. Despite him declining to answer some questions due to a collateral criminal investigation at the time, Edmonds referred to the Carter's as liars, and accused them of using people.

Abuse allegations not taken seriously

According to court records, James and Debbie Green filed suit against Edmonds, Priddy, CAC and UKVC on April 26. With the assistance of Charleston attorney Henry E. Wood III, the Greens filed their suit as the guardians and next of friend of their daughter, who was 17 at the time.

In the suit, Wood alleges that prior to May 10, 2006, Edmonds, acting as CAC's assistant youth pastor, "did sexually abuse and/or assault the individual plaintiff both at Chesapeake Apostolic Church building proper and at a house located at 11937 MacCorkle Ave."

Edmonds committed these acts to "gratify a perverted sexual need," Wood said, and specifically targeted the Green's daughter because "at the time of the sexual assault, she was mentally and emotionally less developed than a normal 16-year-old individual."

The Green's daughter, Wood alleges, is not Edmond's only victim.

Though he does not specific how many or who, Wood states that Priddy and CAC were aware of "prior complaints of sexual assault which were communicated to prior victims to both Chesapeake Apostolic Church and its parent church."

In their replies dated July 19, CAC, UKVC, Priddy and Edmonds all denied the allegations. According to court records, the church, the school and Priddy are represented by Cheryl H. Ledbetter and Brian J. Moore, with the Charleston law firm of JacksonKelly, with George J. Joseph and Todd M. Sponseller, with Bailey and Wyant, providing counsel in Edmonds.

Ledbetter and Wood deny all of Wood's allegations except the factual ones of the church's and school's location. Also, they deny that Edmonds "was a member of the church administration, but admit that Rev. Priddy is pastor of the church."

Likewise, Joseph and Sponseller admit to Priddy being the pastor, and Edmonds having no role in the church's administration. Furthermore, they aver that "Timothy Charles Edmonds denies that acts described therein did not occur."

Edmonds takes Fifth

Prior to filing the suit, the Greens lodged a complaint against Edmonds with the West Virginia State Police. According to court records, their daughter wrote them a letter on April 20 saying there'd been kissing between she and Edmonds of "an intimate nature."

Also, she told police that on several occasions she'd been alone with Edmonds for long periods of time at both the church, and 11937 MacCorkle Ave., a home owned by the Priddy's which was being remodeled. During these times along, Edmonds would ask her to wear pantyhose, and would take pictures with her "dress pulled up and wearing the pantyhose in a sexually explicit position."

According to court records, one witness observed Edmonds and the girl entering the house alone together. Another witness observed Edmonds pick-up the girl one day "as she was walking home in the rain and transport her to her residence."

After finding probable cause, police arrested Edmonds on May 2, and charged with one count of sexual abuse by a parent or guardian. According to court records, Edmonds was released on May 11 after his wife, Karin, who is Priddy's daughter, posted his $5,000 bond.

In his initial interview with police, Edmonds maintained his innocence saying he'd never been alone with the girl, and that she was never in his vehicle. Eventually, Kanawha Circuit Judge Tod J. Kaufman dismissed the charge against Edmonds on Nov. 27 following a motion made by Assistant Kanawha Prosecutor Scott Reynolds.

Ironically, that same day Wood was taking Edmonds' deposition in the civil suit. Though, on the advice of legal counsel, he asserted his Fifth Amendments right on many of Wood's questions, Edmonds, and the line of questions posed to him, suggest the Carter's played a role in leveling the sexual abuse allegations against him.

According to his deposition, Edmonds first came to know William Carter when he visited Hometown while on leave from the Army. A native of Sheboygan, Wisconsin, Edmonds said he learned of the area through his cousin, Mark, who owns a body shop there.

In his deposition, Edmonds said he does not believe Carter to be an honest man, and later called him "a liar." Later, when Wood asks him "Do you know anything he's lied about?" Edmonds answers "Yes. And he uses people."

After asking Edmonds to be specific about what Carter has lied about, Joseph interjects saying he's instructed Edmonds to decline to answer any "an aspect of this lawsuit that is part of the criminal investigation in Mr. Edmonds." When Wood follows up asking "I gather from that that somehow answering this question - what this man has lied about, it somehow related to criminal conduct?" Joseph again instructs Edmonds not to answer.

Later in the deposition, Wood asks Edmonds if he knows Carter's wife, Dixie, in which he replies yes. When Wood asks him "So basically you hold the same opinion of Dixie as you do Mr. Carter?" Edmonds replies, "Pretty much the family."

In two follow-up questions, Wood asked Edmonds "did you witness William Carter or Dixie Carter actually lying to other individuals about events or matters?" and "Did you see those two people, quote, unquote using other people?" Again, Joseph instructed Edmonds not to answer the questions.

The day following Edmonds' deposition, the Greens and their daughter where scheduled to give theirs. However, according to court records, because Edmonds asserted his Fifth Amendment rights, the daughter was not made available for questioning.

In a joint motion filed Jan. 22, the defense counsels asked that Kanawha Circuit Judge Louis H. "Duke" Bloom compel the girl's deposition. In their motion, the defense counsels called Wood's position "untenable" and that "These two depositions are separate, distinct events which are not co-dependent nor interrelated in the fashion that plaintiffs' counsel asserts."

Bloom agreed, and granted the motion on Jan. 23. According to court records, on March 11, Wood was served with a notice to take the girl's deposition.

Banking on a settlement

The Record attempted to gain additional comments from the parties in the suit. Joseph did not return repeated telephone calls, and Ledbetter declined to comment.

However, Wood said though a prospect of settlement looks likely, "We're ready for trial."

"We believe that there's significant evidence of sexual misconduct," Wood said. "It's my client's hope that his matter can be resolved short of open trial."

"We're looking forward to constructive discussion with defense counsel," Wood added.

According to Wood, he has completed the depositions his side feels necessary with the exception of CAC's parent church in Martinsburg.

When asked if he felt comfortable calling the Carters as witnesses, Wood said, "I certainly am today along with probably every other witness in this case."

According to court records, the case is slated for trial on Aug. 11. A mediation hearing is scheduled for April 1.

Kanawha Circuit Court, Case Nos. 07-C-814 and 06-F-1044