Q&A: Abuse Survivor Unmoved by Papal Gesture

By Blair Anthony Robertson
Sacramento Bee
April 21, 2008

http://www.sacbee.com/101/story/877069.html

Pope Benedict XVI has addressed the Catholic Church's sweeping sex abuse scandal on four occasions since arriving in the United States on Tuesday.

He has prayed for healing on the matter in New York and, in a first for a pope, met in the nation's capital with victims of abuse from the diocese in Boston.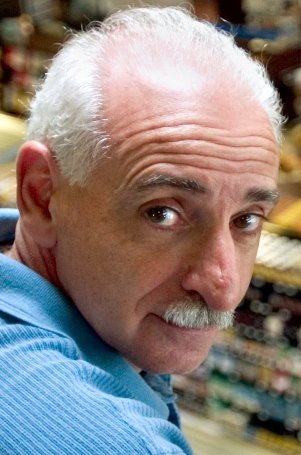 Paul Cultrera went public with his abuse by a priest.


To many observers, the scandal, which has reportedly involved some 13,000 victims and has cost the church $2 billion in settlements and legal fees, is a defining issue of Pope Benedict's six-day visit.

One such observer is Paul Cultrera, the 58-year-old general manager of the Sacramento Natural Foods Co-op. Known as much for his dry wit as his commitment to buying and selling organic foods, Cultrera startled many when he went public about having been abused by a Catholic priest as a teen in Boston.

In early 2007, Cultrera was the focus of a "Frontline" documentary made by his brother Joe. "Hand of God" detailed his battle to come to terms with the sexual abuse he experienced in 1964 as a 15-year-old altar boy in Salem, Mass., outside Boston. He said the priest was Joseph Birmingham.

The acclaimed documentary can be seen online at http://www.pbs.org/wgbh/pages/frontline/handofgod/.

Thirty years after the abuse, Cultrera sought to address the ordeal by placing ads in small-town newspapers where the priest had served. The ad asked a single question: "Do you remember Father Birmingham?" Cultrera received scores of letters. He eventually received a settlement from the Boston diocese.

As Pope Benedict addressed large audiences last week, Cultrera shared his views on the papal visit and the abuse scandal.

What was your reaction when you learned the pope had met with sex abuse victims from Boston, which was your boyhood diocese?

He met with them for 25 minutes. If you think that this has gone on for 10 centuries, he met with them for about a second per year. I actually know two of the people because they were victims of the same priest who abused me.

When I heard that he agreed to finally meet, I thought, well, give him credit. I know there was a lot of pressure for him to go to Boston.

Didn't your actions reveal Boston to be the epicenter? You were the one who pushed it.

I was one of them. The Boston Globe in 2001 really broke the story. I had already reached my out-of-court settlement seven years before. Eventually, the cardinal (Bernard Law) who was there was pushed out of Boston. But where did he end up? They gave him a plum job in Rome.

You were in Rome, you went to see Law, but you were told he was out to lunch. What would you have said?

I would just ask him to explain himself. It would be the same thing if I met with the pope. I would say, 'You've got a lot of explaining to do.' This is the same pope who used to be in charge of the Office of the Doctrine of Faith the office in the Vatican that was in charge of keeping all this stuff quiet.

The pope is generally getting credit for reaching out and showing good will, but you don't see it that way?

I understand he had them come into a room and pray and then he gave them rosary beads. Frankly, if he asked me to pray, I'd walk out of the room.

Every interaction I've had with the Catholic hierarchy is they put on this, 'Oh, my God, I'm going to pray for you.' I don't want your prayers. Your prayers are what got me into this.

To me, it's like a battered woman going back and accepting gifts from her abusing husband. Why would you want to reconcile with these people?

Do you think the church hierarchy understands what happened to you and the others?

No. They are so blind and so arrogant and so detached. The way they get away with this is they make these pious statements and then people give them the benefit of the doubt. They are so used to getting away with it.

Obviously, I'm quite cynical about this issue. I've lived through it, and I've watched the way they operate. When I first reported it, the person I reported it to was the person who was in the next room while this stuff was happening to me.

How is it impacting you to this day?

It has left me with a lot of anger. On a day-to-day basis, I really don't think about it that much. For all those years I wasn't talking about it, it was eating away at me, and I was frightened someone was going to find out about it because it was this big secret in my life.

Once I realized that it wasn't something I did but something that happened to me, and was able to deal with it as an adult, at least the guilt, shame and embarrassment have gone away. The deeper thing was that it ate away at my ability to deeply trust people.

How do you express your spirituality these days?

I think I express it when I go out in my garden. I go out there and talk to the tomatoes. I don't go to church.

Is the reaction to the movie continuing to resonate?

Yes, just yesterday, I just got an e-mail from someone who saw it. I get e-mails on a regular basis. When Joe said he was going to make the film, I thought, OK, maybe a thousand people would see it. When PBS picked it, all of a sudden, 3 million people saw it. I hope 17 million people see it because I think it's a story that needs to be told.