Pastor Irene Manjeri Quizzed over Assaulted Girl

By Herbert Ssempogo and Charles Ariko
New Vision

September 4, 2008

http://www.newvision.co.ug/D/8/13/648083

THE Police in Kampala have interrogated Pastor Irene Manjeri Nalongo over allegations that she ordered her guards to assault a 15-year-old girl, Peace Muhindo, last October.

Katwe Police chief Aggrey Nshekanabo yesterday said Manjeri was arrested on Wednesday. New Vision heard that she was picked from her church at the former Pride Theatre in Kampala.

However, other sources at the station said Manjeri was not arrested, but responded to Police summons. She reportedly arrived at the station at 9:00am in the company of two unidentified men and left at 10:00am after recording a statement. Manjeri was released on Police bond.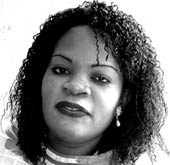 Pastor Irene Manjeri Nalongo



Manjeri is the founder of Bethel Healing Centre Ministries, which owns a string of churches and orphanages. She is a senior pastor at the church located in Kitovu, Kajjansi on the Entebbe Highway. She also runs a branch at the former Pride Theatre.

Muhindo is currently admitted at Mulago Hospital where she has been since June 26.

Last week, she told the Police that Manjeri instructed her guards to beat her up to cast demons out of her. She added that after the beating, she was dumped at Butabika Mental Hospital on October 17, 2007, where she stayed for nine months.

Muhindo said she was forcefully taken to the hospital on Manjeri's orders. She said preliminary tests by doctors showed that the lower part of her body was paralysed. Earlier reports said it was the left side.

Federation for Women Lawyers project coordinator Barbra Babwetera said Muhindo cannot control her urine because of a damaged nervous system.