Indy Pastor Accused of Bigamy, Failure to Pay Child Support

By Vic Ryckaert and Jon Murray
Indianapolis Star
September 22, 2008

http://www.indystar.com/apps/pbcs.dll/article?AID=/20080922/NEWS02/809220390

Spencer K. Osborne spent more than a year preaching at an Eastside church while police say he was breaking marriage laws.

Osborne, 36, the assistant pastor at New Covenant Free Will Baptist Church, remained in Marion County Jail on Monday on allegations of bigamy and failing to pay nearly $60,000 in child support for two children in Kentucky.

Osborne's third wife, Hope Tucker Osborne, walked briskly out of a courtroom after her husband appeared for an initial hearing Monday. She said she was shocked to learn of Osborne's other marriages and a child molesting conviction.

Osborne was convicted in 1993 of molesting a 7-year-old Marion County girl. He served a four-year sentence in an Indiana prison for child molesting, records show. The offense predated the sex offender registry.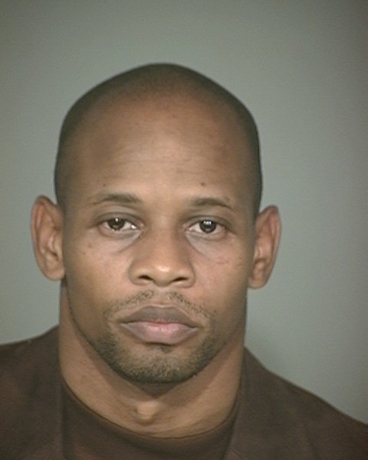 Spencer K. Osborne is charged with bigamy and failure to pay child support.


Lt. Dave Young, commander of an Indianapolis Metropolitan Police Department special investigations unit, said the bigamy case began several months ago with an anonymous tip that Osborne was married to two women.

The investigation took on new urgency, Young said, after police learned of the prior sex offense and an allegation that he gave his 7-year-old victim a sexually transmitted disease.

"Our primary goal became getting him into the sex offender registration program," Young said. "He's teaching Sunday school, taking care of these kids, and that just wasn't acceptable."

Police now want to talk to the children who attended the church and other children who lived with the women he dated or married.

"The investigation isn't closed," Young said. "We are now concerned about the kids who were left in Spencer Osborne's care."

Tucker Osborne said she was glad Osborne was in jail because she has several grandchildren; she declined to comment further.

According to court records, when Osborne married Tucker Osborne on Nov. 11, he already was married to Gidget Harris. When he married Harris on Feb. 12, 2005, he already was married to Tonya Washington.

Osborne married Washington on Sept. 18, 1999. Washington divorced him June 15, 2005.

Harris declined to comment. Washington could not be reached for comment.

Bigamy is a Class D felony carrying a penalty of up to three years in prison and a $10,000 fine upon conviction.

Osborne was arrested Sunday afternoon at a home in the 400 block of State Avenue, where police and witnesses said he had been living with another woman and her children.

Osborne was being held without bond Monday on the bigamy cases and a warrant out of Christian County, Ky., where officials say he owes $59,875 to Nancy Torian, the mother of his two children. Assistant Christian County Attorney John Lindsey Adams said his office filed the neglect warrant in January and wants Osborne extradited.

Osborne's public defender, Rick Adams, declined to comment because he had just taken the case. In court Monday, Judge Heather Welch declined to set a lower bond for Osborne and scheduled an extradition hearing for today.

New Covenant Free Will Baptist Church, 2422 N. Sherman Drive, has been operating for about three years, said former member Cathy Jarrett, 46.

Jarrett, the aunt of Osborne's third wife, said she and her husband, Kevin, left the congregation about a year ago, after she learned about Osborne's past.

"It's just like anything else in the world; there are a lot of people who are too trusting," Jarrett said. "I tried to tell my niece not to marry him, but she was in love."

Jarrett said she brought the information to church leaders, but no one believed her.

"I'm glad it came out so everybody sees the liar that Spencer Osborne is," Jarrett said.

Osborne declined an interview request.

A sign on the wall of the one-story white church identified James M. Reeves as its founder and head pastor and Osborne as the assistant pastor. Reeves could not be reached for comment. The church's phone was disconnected Monday.

Two years ago, a police report shows, the leaders of another church fired Osborne after they suspected he was stealing from the congregation.

"He always had a handful of cash on him, and none of the bills around the church were getting paid," said Donald D. Fuqua, a deacon at Loving Missionary Baptist Church, 802 W. Roache St. "A group of us got together and had him voted out."

Osborne served as pastor of Loving Missionary for about six months in 2006. Fuqua said church leaders decided not to pursue criminal charges at the time, although they did file a police report claiming Osborne left with a church computer, printer, projector and digital camera.

"(Osborne's arrest) is the best news I've heard in a long time," Fuqua said.

Email: vic.ryckaert@indystar.com, jon.murray@indystar.com

Call Star reporter Vic Ryckaert at (317) 444-2761.