Indicted FLDS Men Surrender in Texas

By Ben Winslow
Deseret News

September 29, 2008

http://deseretnews.com/article/1,5143,700262736,00.html

Three men recently indicted by a Texas grand jury investigating crimes within the Fundamentalist LDS Church have surrendered to authorities.

Abram Harker Jeffs, 37, and Lehi Barlow Jeffs, 29, surrendered Monday morning at the Schleicher County Sheriff's Office in Eldorado, where they were booked on charges of sexual assault and bigamy. Keith William Dutson Jr., 23, was also booked on a sexual assault charge.

"They came in, they booked in and were released on bail bonds," Schleicher County Sheriff David Doran told the Deseret News.

Abram Harker Jeffs and Lehi Jeffs each posted $110,000 in bond. Dutson posted $100,000. They were accompanied by their attorney, who met Texas Rangers and representatives from the Texas Attorney General's Office at the sheriff's office, Doran said.

A call to the men's attorney, Amy Hennington, was not immediately returned. Unsealed indictments obtained by the Deseret News on Monday accuse the men of having sex with girls under 17.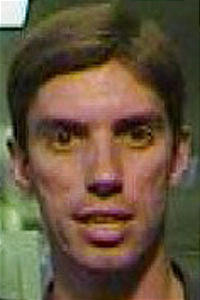 Lehi Barlow Jeffs



FLDS bishop's records seized by law enforcement in the April raid on the YFZ Ranch indicate Dutson, then 22, had a 16-year-old wife in March 2007. The indictment accuses him of sexually assaulting her in August 2006.

Abram Harker Jeffs also had a 16-year-old wife, according to a bishop's record dated April 2007. The indictments accuse him of sexually assaulting her in May 2006.

Lehi Barlow Jeffs (also known as Lehi Barlow Allred) is accused of sexually assaulting a girl under 17 in October 2005. The men are expected to make their first court appearance next month, Schleicher County Clerk Peggy Williams said.

Nine people have so far been indicted by the grand jury. They are:

• FLDS leader Warren Jeffs, 52, indicted on sexual assault and bigamy.

• Raymond Merril Jessop, 36, charged with sexual assault and bigamy.

• Allan Eugene Keate, 56, indicted on a sexual assault charge.

• Merril Leroy Jessop, 33, indicted on sexual assault and bigamy.

• Michael Emack, 57, charged with sexual assault and bigamy.

• FLDS community physician Lloyd Hammond Barlow, 38, charged with three misdemeanor counts of failure to report child abuse.

The grand jury was convened shortly after the raid on the FLDS Church's Yearning for Zion Ranch just outside the tiny west Texas town of Eldorado, when child welfare workers and law enforcement responded to an abuse complaint. Hundreds of children were put in state protective custody and then returned two months later after a pair of appeals court rulings found the state acted improperly.

While Texas Child Protective Services has dropped 300 children from court oversight, the criminal probe shows no signs of slowing. The grand jury's term was recently extended until the end of this year. The panel is expected to meet again in November and December.

E-mail: bwinslow@desnews.com