6. Southern Baptists Decide against Pedophilia Database

Time Magazine

December 17, 2008

http://www.time.com/time/specials/2008/top10/article/0,30583,1855948_1861760_1862212,00.html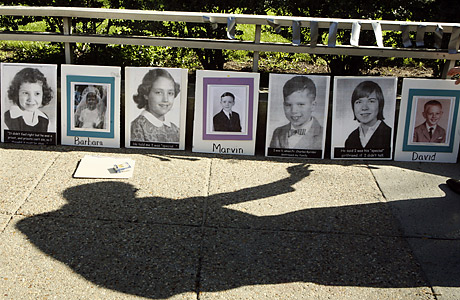 At a protest in Washington, photographs of people who have publicly declared they were abuse victims as children



Facing calls to curb child sex abuse within its churches, in June the Southern Baptist Convention — the largest U.S. religious body after the Catholic Church — urged local hiring committees to conduct federal background checks but rejected a proposal to create a central database of staff and clergy who have been either convicted of or indicted on charges of molesting minors. The SBC decided against such a database in part because its principle of local autonomy means it cannot compel individual churches to report any information. And while the headlines regarding churches and pedophilia remain largely focused on Catholic parishes, the lack of hierarchical structure and systematized record-keeping in most Protestant churches makes it harder not only for church leaders to impose standards, but for interested parties to track allegations of abuse.