Diocese Did Not Tell Law Enforcement Agencies about Priest

By Halle Stockton
Herald Tribune
January 5, 2009

http://www.heraldtribune.com/article/20090105/ARTICLE/901050332/-1/NEWSSITEMAP

Key Documents: Diocese statement (PDF - 53kb)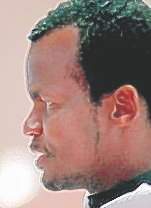 The Rev. Jean Ronald Joseph



The Diocese of Venice has suspended a priest at a Manatee County parish while it investigates an accusation of sexual misconduct but has not reported the accusation to any law enforcement agencies.

The diocese says state laws and church policies do not require church officials to tell police about the accusation against the Rev. Jean Ronald Joseph, who was working at St. Bernard Catholic Church in Holmes Beach.

But a national church watchdog group says the Venice Diocese has a moral responsibility to do whatever it can to protect children in the church.

"Regardless of whether the law mandates it, they should report it to try and stop anyone else from getting hurt," said Barbara Dorris, the outreach director for SNAP, the Survivors Network of those Abused by Priests.

"If you're going to err, it would seem you should err on the side of children."

Recently, a person told church officials about sexual abuse that happened in 1993, when the person was a minor. The diocese has not disclosed any information about the person who lodged the complaint.

Authorities could still file a criminal charge if the accusation proves to be true, depending on how old the victim was at the time and other details of the accusations.

The diocese has revoked Joseph's right to perform ministerial activities during the investigation, but says in a statement that the priest "strenuously maintains his innocence." The diocese encourages any potential victims to call church officials or law enforcement.

Church officials say the diocese has done what it is required to do by state law, including a statute that requires certain professionals, including some church officials, to report ongoing abuse of a minor, said Adela Gonzales White, the diocese's director of communications.

"In this case, the Diocese received a report from an adult who had been the subject of abuse as a minor in the 1990s," White wrote in an e-mail. "No report to the Department of Children and Families was or is required by Florida law or the Diocese of Venice policy."

The diocese provides information to the victim about how to notify authorities, and its policy states that it will cooperate with a criminal investigation, White said.

SNAP officials say the victim should retain an attorney and go to the authorities regardless of the diocese's actions.

"Dioceses will often try and dissuade victims from going to the police," said Martha Jean Lorenzo of SNAP. "In this case, it looks like there is a definite lack of following through by the diocese."

At the time of the alleged crime, Joseph was serving at St. Francis Xavier in Fort Myers. He has since led Haitian ministries in the region and has served at many churches.

Law enforcement in Lee, Sarasota and Manatee counties could not say if they received an alternate report from the victim or if detectives were investigating Joseph. Officials could only confirm that the Diocese of Venice was not a reporting party.

The Department of Children and Families, however, was able to say it had no complaint by anyone against Joseph.

Fort Myers Police Department spokeswoman Shelly Flynn said that her department would have jurisdiction over the investigation if the crime was committed at St. Francis Xavier Church. Because a report has not been filed, there is no investigation, she added.

State statute requires a report of child abuse when certain persons know or have suspicions that child abuse is occurring. It applies to medical professionals, school and day care officials, law enforcement officers and any "practitioner who relies solely on spiritual means for healing."