Ex-priest Convicted of Abuse Back in Prison

By Chris Green
Rockford Register Star
April 10, 2009

http://www.rrstar.com/news/x549604768/Ex-priest-convicted-of-abuse-back-in-prison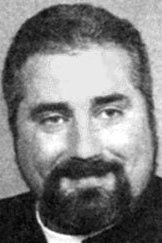 Former priest Mark Campobello



Mark Campobello, a former Catholic priest with Rockford ties who served four years for sexual abuse of two teenage girls, is back in prison.

An Illinois Department of Corrections spokeswoman, January Smith, said Campobello "lost his host site," an IDOC-approved residence such as a halfway house, and returned to prison on Friday.

"All parolees have an approved host site, particularly sex offenders," she said. "They cannot live in a residence with children or close to a school."

Smith would not say why Campobello lost his housing, but she said he would be released from the Statesville Correctional Center in Joliet when another host site is approved.

IDOC spokesman Derek Schnapp said Campobello did not commit a chargeable offense. He also said it is not unusual for a parolee to lose his host site.

"He was not charged or arrested," he said. "Could he go back on parole if he finds a new host site? Absolutely, he can. We would just have to approve it."

Campobello, 44, is a registered sex offender. When he was paroled July 8, he listed an IDOC-approved address in Crystal Lake. Schnapp could not say whether Campobello was staying in Crystal Lake when he was moved back into the prison system.

Campobello was ordained in the Rockford Diocese in 1991 and served at Holy Family and St. Peter parishes and St. James in Belvidere. He was arrested while in Belvidere for sexual assaults that occurred in 1999 and 2000 when he was at a parish and Catholic high school in Geneva and Aurora.

He served half of his eight-year sentence and was expelled from the priesthood.

The diocese paid his victims $2.2 million to settle a lawsuit in which they charged that the church should have known Campobello was a danger to young people.

Staff writer Chris Green can be reached at cgreen@rrstar.com or 815-987-1241.