Priest Sexual Abuse Victim Goes Public

By Kermit Miller
Connect Mid-Missouri
August 25, 2009

http://www.connectmidmissouri.com/news/news_story.aspx?id=341764

A Virginia doctor, who grew up in central Missouri, went public with his story of abuse by a Boonville priest.

"I, Mark McAllister, was abused by Father Howard ...mentally, physically, emotionally, and sexually," Mark McAllister said.

He told his story to the news media Monday in Jersey City, N.J. outside a church that once employed his abuser.

McAllister said he went public because his settlement with the Catholic Church has not lifted the veil of secrecy over what happened to him more than two decades ago.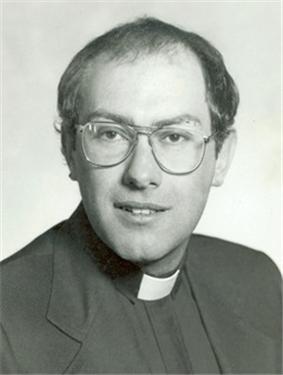 Gerald James Howard



"I met father Gerald James Howard when I was 13 in a quiet little town in mid-Missouri," McAllister said.

Father Jerry Howard had come to McAllister's home town of Boonville in the early 80's, assigned there by Bishop Michael McAullife of the Jefferson City diocese. What the people in the central Missouri parish did not know was that Howard already had a criminal conviction for molesting children in New Jersey, where he was known as Father Carmine Sita.

"No one was informed by church officials that his identity was changed to shelter the Newark and Jefferson City Diocese from the scrutiny of protecting a criminal of the worst possible kind," McAllister said.

McAllister recently settled his claim with the church for $600,000.

"We are terribly worried that Father Howard may literally be molesting a kid as we speak," said David Clohessy, director of SNAP, a priest abuse victim support group.

Clohessy said Father Howard has disappeared. The Jefferson City diocese said he left the Boonville church in the fall of 1984, but stayed in mid-Missouri.

The family said the priest became a counseling student in Columbia and continued to have contact with Mark. They are convinced someone in the church knows a lot more than they are telling.

"There's an old saying: It's not the crime it's the cover up that really gets us in trouble," McAllister's father Steve McAllister said. "And I think if the church would stop this covering up and make these kinds of things public that this would be a good beginning to bring this type of thing to an end."

Officials with the Jefferson City diocese have not denied knowing about Father Howard's past when he got to Missouri.

Spokesman Mark Saucier said no one connected to the diocese today knows what the now-deceased Bishop McAullife knew or did not know 25 years ago.

The McAllisters said that defies credibility.

However, they applauded current church officials for owning up to the abuse when Mark McAllister first revealed it a few years ago.

They said the local diocese helped with McAllister's therapy expenses, even before a financial settlement was reached and in addition to it.

David Clohessy said his organization has identified at least four other victims of Father Howard.

He said two are in New Jersey.

The other two are in Missouri.