Former Youth Minister Pleads Guilty to Abuse

By Bob Allen
Associated Baptist Press
February 17, 2010

http://www.abpnews.com/content/view/4852/53/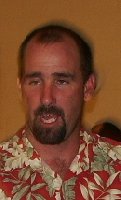 Jack Duffer



SEAFORD, Va. (ABP) -- A former associate pastor and minister of youth at a Southern Baptist church in Virginia pleaded guilty Feb. 11 to sex offenses against two teenage girls.

Jack Duffer, 41, was scheduled to stand trial that day on a total of 18 felony charges. Instead he entered a guilty plea to one charge of an indecent act with a child and eight counts of aggravated sexual battery in a plea bargain in which nine of the charges were dropped. Sentencing is scheduled for May 13. According to the Williamsburg Yorktown Daily, Judge William Andrews III told Duffer he faces up to 165 years in prison.

Duffer, known as "Pastor Jack" to the congregation of Seaford Baptist Church in Seaford, Va., was arrested Aug. 13 on charges of taking indecent liberties with a child and contributing to the delinquency of a child. Authorities said the charge stemmed from a single act that occurred sometime between July 24 and Aug. 8 of 2009.

Because he did not have a criminal record, Duffer was released on $20,000 bail. He was re-arrested Aug. 21 on multiple charges of aggravated sexual battery involving another teen in incidents beginning in February 2008. Bond was revoked, and Duffer has been held at the Virginia Peninsula Regional Jail ever since.

Seaford Baptist Church, which is affiliated with the Southern Baptist Conservatives of Virginia, suspended Duffer with pay Aug. 12 and formally fired him Sept. 6.

Duffer began working with youth at the Virginia church in January 2007. Before that he served five years as pastor of University Avenue Baptist Church in Honolulu, a 600-member congregation consistently ranked in the top 10 baptizing churches in the Hawaii Pacific Baptist Convention.