Missing Pastor Found Hanged

By Kevin Mertz
Standard-Journal
April 2, 2010

http://www.standard-journal.com/articles/2010/04/02/news/doc4bb6b79c128b3872963358.txt

PENNSYLVANIA -- The body of a well-known local minister who vanished last May was recovered Thursday in a heavily wooded area of White Deer Township, Union County, police confirmed late Friday.

Police said the decomposed body of Jose "Joe" Angel Rosa, 52, of Lewisburg, was discovered in a wooded area off of Township Road 535, near State Route 1005, White Deer Township.

Officers did not say how the body was discovered, but did say the death was a result of self hanging, or suicide.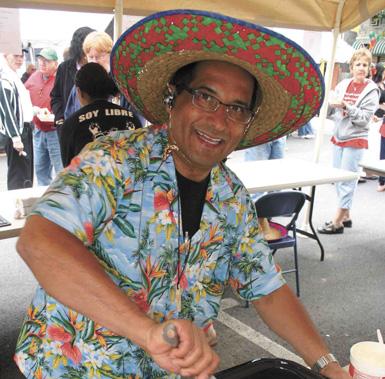 Joe Rosa



Rosa was pronounced dead at the scene by Union County Coroner Wanda Walters.

Through the course of their investigation, police said the body was positively identified as Rosa's.

He had served as pastor of Congregacion Menonita Shalom, New Columbia, and was active in the community.

His wife, Maggie, is said to be going through the grieving process once again after confirmation of his death. A number of cars were seen at the Rosa household Friday at 1104 Sabra Way, Lewisburg.

Less than a month after his disappearance, on June 10, police filed charges of indecent assault, recklessly endangering the welfare of children and corruption of minors against Rosa.

The charges stemmed from multiple incidents of alleged contact Rosa had both at his home and his church between 2005 and 2009, police said.

He had last been seen in the area of his home on Thursday, May 21. Witnesses reported seeing him walking toward the United States Penitentiary at Lewisburg. He was wearing shorts, sneakers and carrying a backpack. The body was found about a mile from his home.

He was reported missing Sunday, May 24. Police conducted extensive searches of the area using helicopters, search dogs, a state police mounted patrol and additional manpower.

The intense search effort continued through Thursday, May 28, but police found no signs of Rosa.

On Thursday, Aug. 20, officials from the U.S. Marshals Service confirmed they had joined the search for Rosa.

In addition to his wife, Rosa is survived by a daughter, Amy, and son, Joey.

Staff writer Kevin Mertz can be reached at 570-742-9671 or e-mail kevin@standard-journal.com