Lives: A Faithful Man, Sorely Tested

By Steve Landwehr
Salem News
June 28, 2010

http://www.salemnews.com/local/x657346939/Lives-A-faithful-man-sorely-tested

Everyone's life has a story. In "Lives," we tell some of those stories about North Shore people who have died recently. "Lives" runs Mondays in The Salem News.

SALEM — One definition of trust is reliance on the integrity or character of a person or thing. It's a lot more complicated than that, but that was the kind of faith Paul Cultrera once had.

It was sorely tested, not once, but twice. First by the sexual abuse of his oldest son by someone who should have been worthy of his trust, and then by the church that virtually brushed those vile acts under the rug, sending the abuser on to a new parish to prey on other children.

Cultrera died of pneumonia Sunday, June 20, in his home, surrounded by family. Home wasn't just the two-story building he lived in most of his life, it was the Italian-American neighborhood surrounding the former St. Mary's Church on Margin Street in Salem.

The church, the people and streets — some of them long gone — and sights, sounds and smells of the neighborhood were all the world Cultrera ever needed. He and his wife, Josephine, traveled the globe, but his heart always remained behind.

He was born Aug. 1, 1914, in Hartford, Conn., to parents who had emigrated from Sicily. They divorced before Cultrera ever knew his father, leaving him with a sense of identity loss that persisted all his life.

Both parents came to their union with children from previous marriages, and one of Cultrera's half-brothers, Sam Zocco, became his stand-in father.

His mother moved the family many times after the divorce, staying with a succession of relatives. Cultrera eventually wound up on Creek Street, long ago buried under the Salem post office, and he never tired of talking about his days there.

Neighborhoods

Cultrera went to school through the eighth grade, then began working in the leather tanning industry where he would spend the rest of his working career.

He and Josephine married after a seven-year courtship that spanned World War II. Cultrera was rejected for military service for medical reasons, and Josephine said that upset him quite a bit.

The newlyweds moved in with the bride's family in the 7 Prescott St. home where Josephine was born and will likely remain.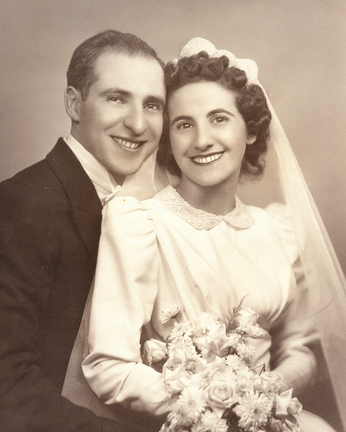 Paul and Josephine Cultrera on their wedding day.


The couple had three children, Maria Morello, Paul Jr. and Joseph.

Cultrera was raised Catholic and married Catholic. "Josie" was every bit as devout as her husband, and both their lives were centered on St. Mary's Italian Church.

In the European immigrant neighborhoods established in New England at the turn of the last century, the church was mortar that held everything together. If you were Catholic and Italian, you had your church; the French Catholics had theirs, and so did the Irish and Polish.

You were wed there, your children were baptized, had their First Communions and their own weddings there. Nearly every social event was church-related, and it was about the only public place you could go where everyone spoke the old language.

For him the bell tolled

Every Catholic over a certain age remembers when priests and nuns walked on water. Everything they said or did was not only accepted, it was honored.

"If they told you the sky was green, you'd say, 'OK, it's green,'" Maria said.

Paul and Josie were every bit the true believers, so when Paul Jr. approached them on their 50th wedding anniversary in 1995 to tell them he'd been sexually abused by a priest when he was a boy, they didn't believe him.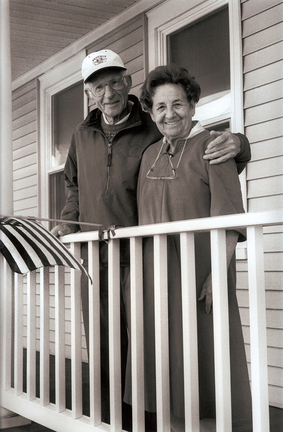 Paul and Josephine Cultrera
Photo by Hugh Walsh


"Never, never," Josephine recalls thinking.

"There was no reason for them to suspect anything," Paul Jr. said. "Nobody else did."

But he was telling the truth. Seven years before the priest abuse scandal began making headlines, Paul Jr. made up his mind to confront the Boston Archdiocese about the abuse he had suffered at the hands of a serial pedophile, the late Rev. Joseph Birmingham.

Accepting the truth, as he finally did, was hard for the senior Cultrera. It not only rocked his trust in the church, but left him feeling guilty that he hadn't protected his son from his abuser.

Cultrera's faith, his trust, might have survived even that awful blow. There were, after all, more priests who weren't abusers than those who were.

Then the archdiocese decided to close St. Mary's. It was bad enough the heart of the community was being torn out, but the knowledge that the proceeds from the sale of St. Mary's and other churches would be used to pay the legal costs of the abuse scandal was too much even for Cultrera.

He and Josie tried going to several other Catholic churches before settling, uncomfortably, on St. Anne's, the French Catholic church.

But they were attending services more out of habit than devotion, Josie said, and her husband's heart was no longer in it.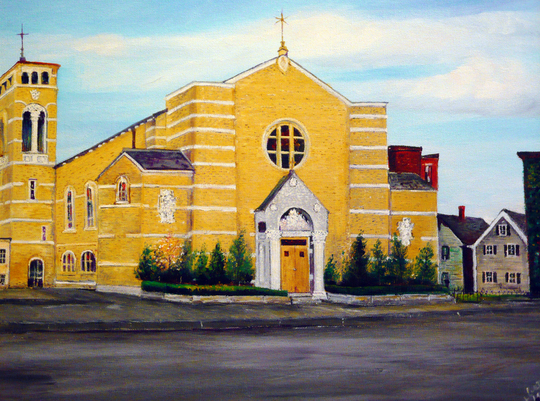 Courtesy photo Paul Cultrera's painting of St. Mary's Italian Church in Salem.



"If he had any excuse, he didn't go to Mass," she said.

When St. Mary's was being built, women in the community were asked to donate their wedding rings to be melted into the church bell. It was said its peals would be all the sweeter for their sacrifice. [See video.]

After the church was sold, the bell was moved to the courtyard of the Christopher Columbus Society, where Cultrera spent many an hour playing cards with his cronies.

He rang the bell when it was first installed, but it was silent after that until last Thursday.

The funeral procession was as long as any you've ever seen, and the route was laid out to pass by the club.

The old St. Mary's bell, cast literally with the golden hopes and dreams of hundreds of immigrant families — a resounding reminder of their faith and devotion to God, their church and each other — was rung once again, for Paul S. Cultrera.

Staff writer Steve Landwehr can be reached at 978-338-2660

Contact: slandwehr@salemnews.com