Sex Offender Gets 99 Years under Mandatory Sentencing Law

By Michelle Theriault Boots
KTUU
May 10, 2011

http://articles.ktuu.com/2011-05-10/father-george-endal_29530590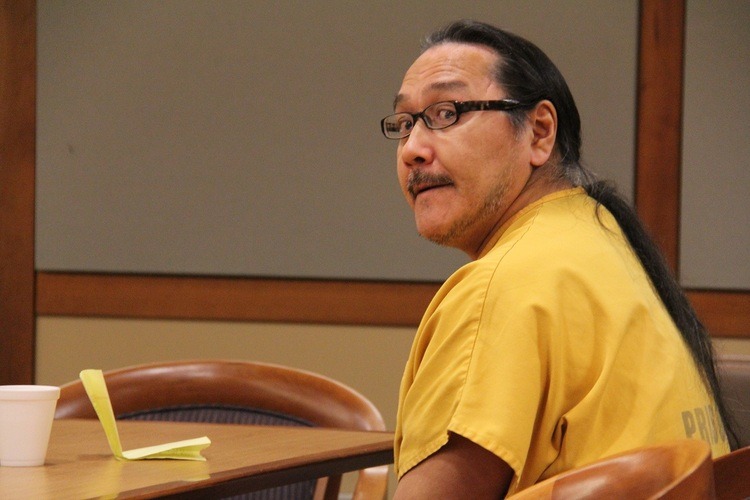 Michelle Theriault Boots (KTUU-DT)



ANCHORAGE, Alaska — In a near-empty courtroom in Anchorage Tuesday a judge sentenced Victor Wilfred Olson to 99 years in prison under Alaska's "three strikes" law for sex offenders.

Olsen was convicted of attempting to sexually assault a 3-year-old girl and had two prior felony convictions for sexual abuse of a minor.

The legislature passed the mandatory minimum sentencing requirement in 2006 as a way of tackling Alaska's high rate of sexual assault.

Prosecutors said that Olson was "the kind of brazen recidivist pedophile that lawmakers had in mind" when they created the law.

Before the legislation, unclassified sex felonies – the most serious type – had a minimum sentence requirement of eight years, considerably lower than many other states' minimum sentences, said Susan McLean of the state's Department of Law.

The legislature felt the eight year minimum was "insufficient to address the seriousness of the conduct" and "completely reworked the sexual felony sentencing laws," McLean said.

Now, sex offenders automatically are sentenced to 99 years in prison on their third felony conviction unless the court finds a mitigating factor, decided by a judge.

Olson's attorney said that the defendant himself had been one of the victims of Joseph Lundowski, a volunteer with the Catholic Church in Western Alaska who, along with a priest named Father George Endal, is thought to have sexually abused hundreds of mostly Alaska Native children over the course of several decades.

Office of Public Advocacy attorney Brendan Kelley argued that the "egregious" childhood sexual abuse that Olson suffered as a child set the case apart and that many child sexual abusers are victims themselves.

"This is a case that cries out for mercy," he said.

Superior Court Judge David Stewart said he believed Olson's statement of abuse but said that his history of victimization wasn't enough to change to mitigate the seriousness of his crime, lengthy criminal history and "dismal" rehabilitation record. He rejected Olson's attorney's claim that the mandatory minimum was unconstitutional.

Some say that mandatory sentencing compromises the ability of the judge to look at the defendant as an individual, instead leading to a "rubber-stamp" approach by the court system.

"It removes the ability of the court to sentence the defendant individually," said Darrel Gardner, a longtime Alaska criminal defense attorney who worked for the state Office of Public Advocacy for over a decade. Gardner was not involved with Olson's case.

In the past year, state prosecutors have sentenced at least eight people in Alaska to life in prison under the mandatory minimum guideline.

"Convictions such as these are crucial in order to bring justice to victims and to deter others from committing these heinous crimes," Attorney General Dan Sullivan said in a 2010 statement.

It's too soon to say what kind of an impact the law is having, said the Alaska Department of Law's McLean.

"We're five years in (on the law) and now it's a little too soon to tell whether this is having a general deterrent effect," she said.

At Tuesday's sentencing, Olsen, who is 52, read a statement.

"I was abused by a priest so many times," Olson read haltingly, dabbing his eyes with a tissue. "I've been drinking a lot to get the pain out of my mind."

He told his victim he was sorry and that the abuse wasn't her fault -- it was his fault, and his alone.