Independence Priest Charged with Possession of Child Porn

The Examiner
May 19, 2011

http://www.examiner.net/features/x1577066275/Independence-priest-charged-with-possession-of-child-porn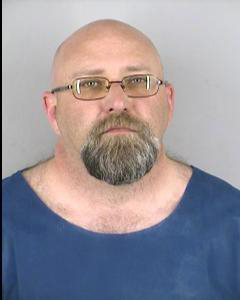 Shawn Francis Ratigan



Independence, MO —

A priest living in Independence has been arrested and charged with possessing child pornography by Clay County authorities.

Shawn Francis Ratigan, 45, of 2100 N. Noland Road, has been charged with three counts of possessing child porn. He was arrested Wednesday by Jackson County Sheriff's Office deputies at the Sisters of St. Francis of the Holy Eucharist on Noland.

Ratigan is being held on bail set at $200,000.

According to court documents, in December, a computer repair person working on a priest's laptop located pornographic images of girls under the age of 12, including ones that "appeared to be up-skirt pictures covertly taken."

The repair person returned the laptop to the church and made church officials aware of the images found on the laptop. The church then turned the laptop over to the church diocese.

A day after the church was notified of the images, Ratigan failed to attend Mass. Ratigan was discovered unconscious in his closed garage with his motorcycle running with a suicide note found inside the residence, according to the court documents. Ratigan was hospitalized for psychiatric care.

The court documents said the diocese made a copy of the images on the laptop and gave the laptop to Ratigan's family, who destroyed the computer.

Kansas City police detectives received the disk on May 13 and determined many of the images appeared to be taken by digital cameras and a cell phone in and around churches and schools associated with Ratigan.

On May 16, a St. Joseph, Mo., church where Ratigan had previously worked provided a desktop computer to detectives. Court documents said that the detectives found more pornographic images.

Police also obtained a bag and a backpack containing camera equipment. A compact disc and flash drive containing pornographic images were inside the bags.

Police said several of the girls in the photos have been identified and are being interviewed.

The Catholic Diocese of Kansas City-St. Joseph released a statement about the case:

"The Diocese of Kansas City-St. Joseph is profoundly saddened to learn that Father Shawn Ratigan has been charged with the possession of child pornography. Charges came about after the diocese discovered troubling images on his personal computer and sought the advice of local law enforcement professionals.

"First and foremost, the diocese is concerned for the safety and welfare of the unidentified children and their families. We acknowledge that the use of pornography is a very painful and corrosive influence in our culture, and we pray for the recovery of any child who has been exploited in this manner.

"Since January 2011, Father Ratigan has lived at a private priests' residence in Independence, Missouri, and has had no parish assignment.

"As a community of faith, we are called to protect the life and dignity of all people, especially children who are vulnerable. Preventing and reporting the suspicion of abuse is a required response to what we are called to do as followers of Jesus."

Peter Isely of Milwaukee, a national board member of SNAP, the Survivors Network of those Abused by Priests, said in a statement about the case:

"Kansas City Catholic officials have a lot of explaining to do about why they kept these allegations and suspicions quiet for months, and why they gave this accused sex offender priest's computer to his family instead of the police.

"We hope that every person who had seen, suspected or suffered any wrongdoing by Fr. Ratigan contacts law enforcement, and we hope they reach out to independent sources of help, not church officials."

Possession of child pornography is a class C felony. If convicted, it carries a prison term of two to seven years and a fine of up to $5,000 for each count.