Priest Pleads Not Guilty to Child Porn Charges

By Glenn E. Rice
Kansas City Star
May 23, 2011

http://www.kansascity.com/2011/05/23/2896715/priest-pleads-not-guilty-to-child.html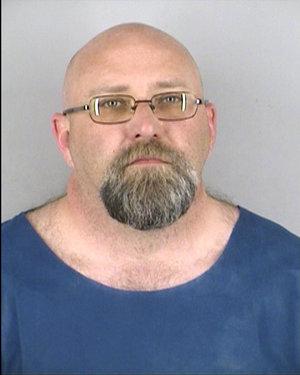 Ratigan



A Roman Catholic priest pleaded not guilty today in Clay County court to criminal charges of possessing child pornography.

Shawn Francis Ratigan, 45, of Kansas City, North is accused of taking pornographic photos of children around churches and schools where he had worked in the Diocese of Kansas City-St. Joseph.

Ratigan, who remains in custody on $200,000 bond, was charged last week with three counts of possessing child pornography. He appeared in court through video conference, not in person. He is scheduled to be back in court June 16.

His attorney, John P. O'Connor, declined to comment.

Clay County authorities alleged that Ratigan photographed several girls in and around churches where he had been associated over the years. Some of the photos were "up-skirt" images of clothed girls ages 12 and younger. At least one nude photo focused on the genitals of a girl.

Ratigan was at St. Patrick in the Northland for about a year and St. Mary church in St. Joseph before that.

Church officials found out about the images in mid-December, when a technician fixing Ratigan's laptop computer discovered the images, according to court documents.

The technician gave the laptop to diocesan officials and told them what he'd found.

On Friday, Bishop Robert Finn said he knew about the "very troubling" images months ago but was told they weren't pornography.

Finn said that the diocese contacted a Kansas City police officer and described one of the more disturbing photos. At the same time, someone with the diocese showed more images to legal counsel.

A police spokesman said the officer was not shown the photo.

Five months later, after Ratigan apparently failed to live up to restrictions that Finn put in place -- mainly staying away from children -- the diocese contacted police again.

The day after the church was notified about the images in December, Ratigan attempted suicide. When he failed to show up at the church for Mass, church officials and emergency workers went to his apartment in the 3800 block of North Forest Avenue. They found Ratigan unconscious in his closed garage with his motorcycle running.

A suicide note in the apartment said he was sorry "to the kids and his family" for any harm, according to court records. Ratigan was hospitalized for psychiatric care.

To reach Glenn E. Rice, call 816-234-4341 or send e-mail to grice@kcstar.com.