Diocese Was Warned about Priest's "Inappropriate" Contact with Children

By David Martin
The Pitch
May 27, 2011

http://blogs.pitch.com/plog/2011/05/shawn_ratigan_inappropriate_contact_with_children.php

[Text of the letter from the principal to the diocese]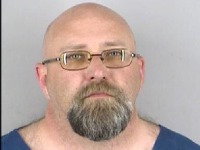 Shawn Ratigan worried parents and teachers at St. Patrick School.



The principal at St. Patrick School warned the Catholic Diocese of Kansas City-St. Joseph that teachers and parents were concerned about the Rev. Shawn Ratigan's "inappropriate behavior with children." Ratigan was arrested on suspicion of possession of child pornography last week, five months after the diocese became aware that he kept images of children on his computer.

A diocese spokeswoman confirms that a monsignor received a memo from Julie Hess, the principal at St. Patrick, in which she shared concerns about Ratigan's behavior. On Thursday morning, Tony's Kansas City published a five-page memo, dated May 19, 2010, in which Hess recounted several instances when Ratigan's actions made parents and teachers feel uneasy and, at times, angry. One staff member described Ratigan as being "obsessed" with a girl in the fifth grade.

The memo is written in clear prose and organized into sections: Inappropriate Physical Contact With Children, General Inappropriate Behavior and General Concerns. The memo indicates that concerns about Ratigan surfaced in the fall of 2009. A field trip on May 13, 2010, is described as the "straw that broke the camel's back."

During a school trip to Platte Falls, Father allowed a fourth grade girl to sit on his lap and lean her body against him. He did not immediately move to re-direct her; she sat there for at least five minutes, until teachers moved to stand next to him. Then he rose to play Frisbee with a group of students

Five teachers went on the field trip. The memo indicates that all spoke to Hess the following Monday about the incident "and other concerns they had throughout the school year."

The memo depicts Ratigan as a stunted individual who lived in a suspiciously "kid-friendly house." The hand towels in his kitchen resembled doll clothes. A parent who accompanied a Brownie troupe to plant flowers at Ratigan's house found a pair of girl's panties inside a planter in the backyard.

Ratigan allowed students to "climb on him, grab his leg/s and reach into his pockets for candy." His apparent refusal to observe physical boundaries led teachers to decide that they needed to tell children not to jump on, hang from or search the priest.

Ratigan's unsettling photography habit is also described in the memo. "A few parents have mentioned that they think it's strange and wonder what he does with all the pictures," the memo says.

Diocese spokeswoman Rebecca Summers tells Plog that the Rev. Robert Murphy, the diocese's vicar general, went through Hess' memo with Ratigan and "set up clear boundaries for him."

Bishop Robert W. Finn did not mention the principal's warning in the statement of apology that he issued on Friday. The events that Finn described begin in December 2010, when the diocese became aware that Ratigan's computer was rife with images of children.

Ratigan attempted suicide after the diocese learned about his computer. After a psychiatric evaluation and a stay with his mother, Ratigan resumed performing priestly duties. He was leading Mass for a group of nuns in Independence at the time of his arrest. Finn had ordered him to stay away from children.

Finn addressed St. Patrick parishioners on Friday. According to a National Catholic Reporter account, Finn was asked by an individual who identified himself as a teacher if "there were any warning signs of Ratigan's predilection towards children, and if there were, why he was still assigned to a parish."

Finn replied, at first that "we did not have complaints before" and "we have a priest shortage in our diocese and we needed a pastor here."

Here's how Summers squares the account of Friday's meeting with the Hess memo: "What the Bishop was saying was that there were no complaints about Shawn Ratigan prior to his assignment to St. Patrick Parish."

The complaints after the assignment, we now know, were summarized in five single-spaced pages.