Father Shawn Ratigan Child-porn Investigation Returns New Photo of a Child Taken from an Angle Revealing Underwear

By Justin KendallWed
The Pitch
July 6, 2011

http://blogs.pitch.com/plog/2011/07/father_shawn_ratigan_more_photos.php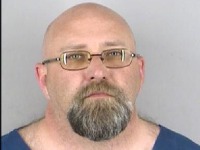 Father Shawn Ratigan child-porn investigation returns new photo of a child taken from an angle revealing underwear



A search of a computer at an Independence priests' home where the Rev. Shawn Ratigan was staying has turned up photos of a child, The Kansas City Star reported today. Ratigan is charged with three counts of possessing child pornography -- up-skirt photos of young girls taken at the church and around the school.

The Star reported that a search of two guest computers at the Vincentian Parish Mission Center on May 20 found multiple e-mails in a Yahoo account that contained thumbnail images of at least one child -- images "taken from an angle that showed the child's exposed underwear." The account was reportedly registered to "sratigan."

The Diocese of Kansas City-St. Joseph placed Ratigan at the Independence residence and told him to stay away from children, computers and cameras. This is clearly another failure of the diocese and Bishop Robert Finn, who has apologized for his failures but also tried to justify his inaction by citing a priest shortage.

Here's a recap of the Ratigan case so far:

In mid-December 2010, a computer technician found multiple images of girls under the age of 12 -- mostly up-skirt photos (many clothed, although there was at least one nude image of a girl's genitals) -- on a laptop that Ratigan had taken in to be repaired. The tech alerted officials at St. Patrick Catholic Church, who didn't notify the authorities for five months (May 13).

On December 17, Ratigan was a no-show at the 8:30 a.m. mass. Church officials and EMTs found Ratigan unconscious in his closed garage with his motorcycle running. He'd left a suicide note, apologizing to the church, the children and their families for the harm he'd caused. He was hospitalized, placed in psychiatric care, and reassigned to the Sisters of St. Francis of the Holy Eucharist religious order in Independence.

Meanwhile, church officials turned the computer over to the church diocese IT person for review. The diocese copied the images found on the computer and gave the computer to Ratigan's family, who destroyed it.

The diocese's investigation included describing one of the photos to a Kansas City police officer and showing the images to its attorneys. The diocese claimed that it was told the photos were troubling but not child porn. Finn omitted one thing: The police officer serves on a diocesan committee.

Finally, on May 13, a disk with the images was given to detectives. Detectives determined that the images were taken by cell phone and digital cameras at locations in and around churches and schools associated with Ratigan.

Ratigan was arrested May 18. He has pleaded not guilty.

The diocese had been warned about Ratigan a year before the computer tech discovered the images on Ratigan's laptop. Julie Hess, the principal at St. Patrick School, warned the diocese in a five-page memo about teachers' and parents' concerns about Ratigan's "inappropriate behavior with children."

A lawsuit filed last month alleged that Ratigan engaged in sexually explicit conduct with a 2- to 3-year-old girl from 2006 to 2010. The lawsuit also alleges that Bishop Finn and the diocese hid a 2006 report of suspicious behavior by Ratigan with a 4-year-old girl in order to avoid scandal.