Catholic Priest Shawn Ratigan Sued for Allegedly Taking Child Pornography Photos

By Justin Kendall
The Pitch
August 12, 2011

http://www.pitch.com/plog/archives/2011/08/12/another-lawsuit-filed-against-catholic-priest-shawn-ratigan-for-alleged-child-sexual-abuse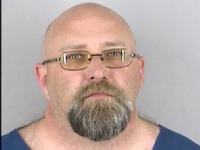 Shawn Ratigan is being sued over allegations that he took photos of a young girl.



A day after a federal grand jury indicted the Rev. Shawn Ratigan on charges that he possessed and produced child pornography, another lawsuit was filed against the priest and the Kansas City Catholic Diocese.

The lawsuit accuses Ratigan of taking "sexually explicit photographs" of a young girl at an Easter-egg hunt at the Sisters of St. Francis Convent in Independence on Easter Sunday, KMBC reported. The same incident is referenced in the indictment unsealed on Wednesday accusing Ratigan of taking pictures of the crotch area of a 12-year-old girl wearing shorts.

The feds allege that this wasn't the first time Ratigan had victimized this young girl, whom they referred to as Jane Doe No. 1. Ratigan is accused of exploiting the girl when she was 6 years old by taking a picture of the girl with her panties pulled aside, showing her vagina and pubic area.

The lawsuit alleges parents, parishioners and others were never warned about past allegations against Ratigan, KMBC reported. Maybe most disturbing is that Ratigan was allowed to spend weekends away from the convent ó where the diocese placed him after finding the questionable photos on his computer ó "often staying with Catholic parishioners who had young children."

The Star reported that Ratigan used a computer at the house, despite being told not to by the diocese. It also states that Bishop Robert Finn allowed Ratigan to attend a girl's first communion. And yet another disturbing tidbit: After Ratigan's suicide attempt, the bishop and diocese asked "children and parishioners to send get well cards to him and requesting prayers by the parishioners for his recovery."

KMBC reported that the diocese released this statement:

"Through media reports, the Diocese of Kansas City-St. Joseph has learned that the Survivorís Network of Those Abused by Priests (SNAP) is promoting the filing of a civil suit in Jackson County Circuit Court on behalf of a child victim of Shawn Ratigan. While SNAPís announcement includes a number of factual inaccuracies, the diocese will not otherwise comment on their allegations.

"Most importantly, the diocese would like to directly say to the parents of this child, 'Our utmost concerns are for you, your daughter, and the anguish of your family. While we do not know your names or the nature of your relationship with Shawn Ratigan, we condemn the destructive behaviors attributed to him.'

"U.S. Attorney Beth Phillips stated this week that people who exploit children victimize the entire community. The diocese affirms that statement."