Dad Denies Daughter's Bible School Sex Assault Accusations, Blames Murderer Husband

By Bryce Forbes
Vancouver Sun
November 22, 2011

www.vancouversun.com/news/denies+daughter+Bible+school+assault+accusations+blames+murderer+husband/5746779/story.html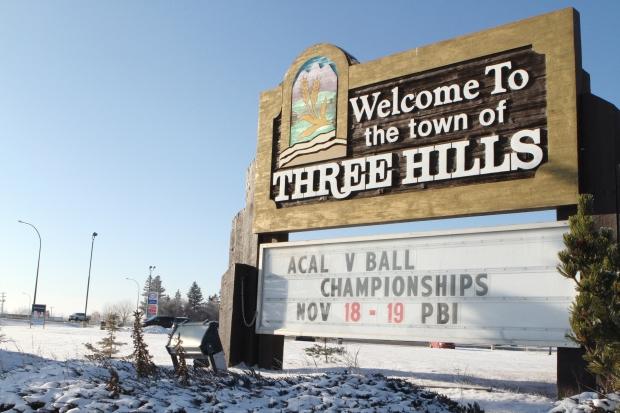 RCMP in Three Hills, Alta., are investigating allegations of abuse dating back several decades at the Prairie Bible Institute. Many residents say they are waiting for the outcome of the RCMP probe before passing judgment on the school that has seen its relationship with the community grow stronger in recent years.



CALGARY -- The man at the centre of sex abuse claims at the Prairie Bible Institute in Three Hills, Alta., says he believes his daughter, and accuser, is under the influence of a triple murderer.

Reached at his home in Minnesota, Charles Phelps said his daughter Linda Fossen has been brainwashed by her husband, Gary Bruce Fossen.

"I think it's because of his influence," Phelps said.

He denied all of the claims put forth by his daughter, who accused him of sexual abuse at the institute over four decades ago.

"They are absolutely untrue. There is no truth in any of it," said Phelps, who spent three years at the institute, from 1966 to 1969, as a student and part-time employee.

He moved to Minneapolis in 1970 and worked as an evangelist.

However, Linda said she's been completely open about her husband's past, and that he's a changed man.

"I'm a little surprised they are trying to blame the PBI scandal on my husband because, quite frankly, he's never talked to these people [the victims]," she said.

On Feb. 26, 1975, Gary Bruce Fossen shot and killed his parents and sister with a shotgun at their home in Ramsey, Minn. He was sentenced to three counts of second-degree murder, with terms of zero to 40 years to be served concurrently.

He was introduced to the Phelps family in prison.

Linda said Phelps was working in the prison system as a minister when he met Gary, who was resisting the word of God.

Eventually, Gary found God and became good friends with Phelps, she said.

It was her father who introduced her to Gary.

"Our eyes met each other and I knew it was the guy I waited for all my life," she said.

She dropped out of the school at PBI after her sophomore year, moving back to Minnesota and marrying Gary on Jan. 24, 1981. He was eventually released from prison in February 1995.

She laughed when she heard her dad was accusing her of being brainwashed.

"Let me ask you something: Do I look like a brainwashed person?" she said. "God help the person who tries to brainwash me.

"I'm not a subservient type of person. I'm not that personality type."

Linda said her family disowned her after she married Gary.

"I thought my dad was going to change his mind and accept Gary," she said. "I wanted my dad to tell me he was proud of me, and I never got it. He took advantage of that need I have to have his approval. I tried many years trying to change that man and it never worked."

Linda and Charles both agree the last time they spoke was about a decade ago.

"I'm not going to get in a he-said, she-said thing because my dad has played that game," she said. "Only God knows the truth and I have no fear facing God with this."