Ex-priest Gets 3 Years for Assaulting Children
CBC
February 10, 2012

http://www.cbc.ca/news/canada/montreal/story/2012/02/10/quebec-city-priest-sentencing-sexual-assault.html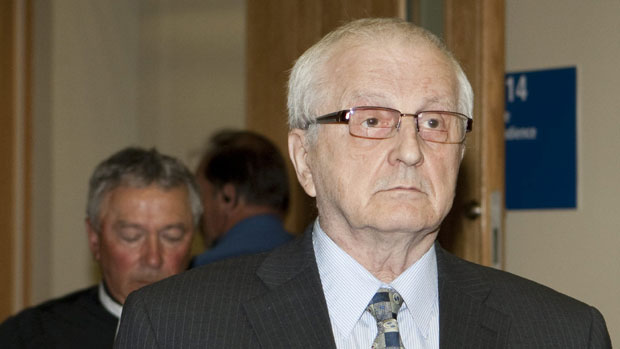 Rev. Raymond-Marie Lavoie pleaded guilty in July 2011 to committing sexual crimes against young students at a seminary for more than a decade. (Jacques Boissinot/Canadian Press)



A former Catholic priest has been sentenced to three years in prison for sexually assaulting more than a dozen boys who were in his care in the 1970s and 1980s, when he was in charge of a school dormitory in the Quebec City region.

Raymond-Marie Lavoie, 71, pleaded guilty last year to assaulting 13 boys.

The crown prosecutor had recommended he be given an eight-year sentence, but the judge in the case decided that was too long.

The three-year sentence is a disappointment to Frank Tremblay, one of Lavoie's victims who was just 13 years old when he was first assaulted by the former priest.

"Some things you just can't erase," Tremblay said after the sentencing hearing, adding he intends to seek an appeal of the judge's decision.

"No prison term would be enough for a guy like that."

The president of the Association Representing Abuse Victims of Priests, France Bedard, said her group is seeking harsher sentences for pedophiles.

"The justice minister has to modify the law," Bedard said, to reflect the impact on children whose lives have been ruined by their abusers.